Aubrey Saget shares the last message she received from her father before his untimely demise.
The painter and art curator, 34, posted a screenshot of the text exchange she had with the "Full House" actor last Sunday. Saget was at his show "I Don't Do Negative" stand-up tour in Florida, and he sent a sweet message to his eldest child.
Loving Dad
View this post on Instagram

"Thank u. Love u. Showtime!" the comedian wrote, as seen in Aubrey's post on her Instagram Story.
Proud Moments
View this post on Instagram

On January 9, he was found unresponsive in his hotel room at the Ritz-Carlton in Orlando. He performed at the Ponte Vedra Concert Hall the night before, located outside of Jacksonville. He even shared a selfie on Instagram, taken on stage, during Saturday's performance.
"Okay, I loved tonight's show @pontevedra_concerthall in Jacksonville. Really nice audience. Lots of positivity," the actor wrote in the caption.
He continued, "Happened last night in Orlando last night at the Hard Rock Live too. Very appreciative and fun audiences. Thanks again to @comediantimwilkins for opening," adding that he "had no idea I did a two hour set tonight."
He also noted, "I'm back in comedy like I was when I was 26. I guess I'm finding my new voice and loving every moment of it. A'ight, see you in two weeks Jan. 28 & 29 @pbimprov with my brother @therealmikeyoung – And check BobSaget.com for my dates in 2022 – – Goin' everywhere until I get the special shot. And then probably keep going cause I'm addicted to this shit. Peace out. ✌️"
Doing What He Loved
View this post on Instagram

He also posted a full-body snap where he showed off the venue, which was at the Hard Rock Live Orlando.
"This pic was pre-show but holy sh-t did I love that amazing audience just now at the Hard Rock Live Orlando @hardrockorlando !! A perfect first show of 2022!!" Saget captioned the post.
He added, "That was the fastest hour and 45 minutes I've ever lived through. So great to make people laugh and have a good time. Thanks everyone in Orlando who showed up and @iheartmonstersradio for their graciousness this week."
Dead On The Scene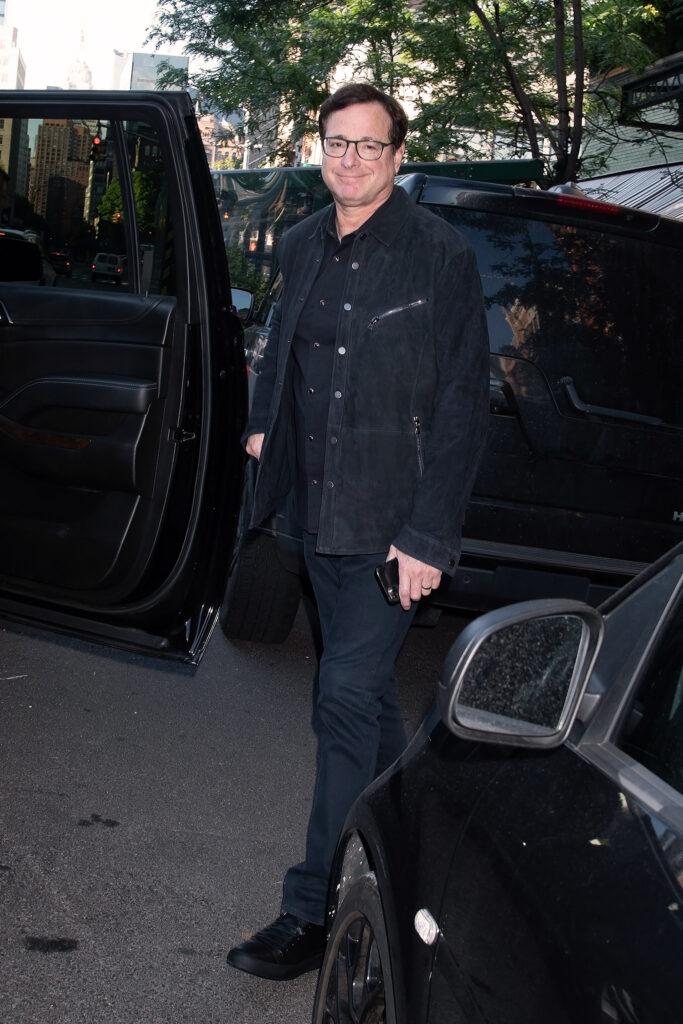 As reported by The Blast, the Orange County Sheriff's Office confirmed his death after deputies were called to the scene at 4 PM. The office stated on Twitter:
"Earlier today, deputies were called to the Ritz-Carlton Orlando, Grande Lakes for a call about an unresponsive man in a hotel room. The man was identified as Robert Saget and pronounced deceased on scene. Detectives found no signs of foul play or drug use in this case."
Saget's family, which included his wife Kelly Rizzo and his three daughters, Aubrey, Lara, 32, and Jennifer, 29, also broke their silence and shared their message to the public:
"We are devastated to confirm that our beloved Bob passed away today," the statement read. "He was everything to us and we want you to know how much he loved his fans, performing live and bringing people from all walks of life together with laughter. Though we ask for privacy at this time, we invite you to join us in remembering the love and laughter that Bob brought to the world."