Miguel and Nazanin Mandi got fans in their feelings after they were spotted enjoying a getaway together. The couple announced their shocking breakup last year, but it seems they are making a u-turn about the decision.
Miguel And Nazanin Mandi Go On A Romantic Getaway
In an Instagram story update seen on Mandi's page, the estranged couple was seen having a swell time together at a gorgeous undisclosed location.
Mandi and Miguel were seen sharing a laugh as they enjoyed a ride on a snowy trail. The former couple twinned in cozy winter coats and sunglasses as they giggled sweetly, with Mandi resting her head slightly on the singer's shoulder.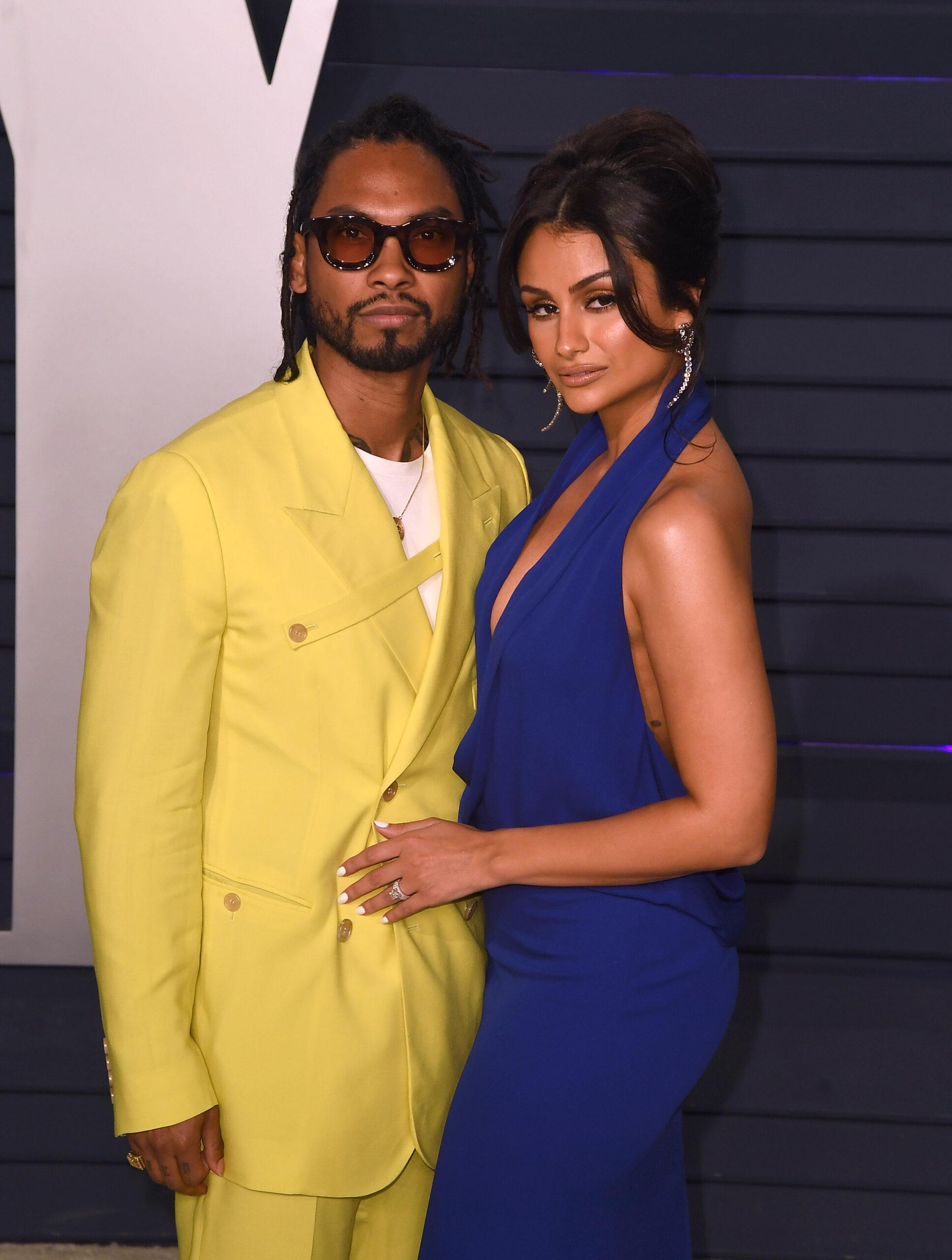 In another snap, the "Dreamcatcher" actress showed off the breathtaking mountainous scenery after a hike when she called out to Miguel, saying, "Baby, where are you going?"
Another photo showed the model in a sizzling camouflage bikini one-piece featuring a cutout at the mid-riff while Miguel stylishly hid behind her. In the subsequent snapshot, the "Sky Walker" singer came out from behind, and Mandi was fully clothed in a baggy fur coat and pants.
She Was Spotted With Her Wedding Ring
Miguel and Mandi further intensified the rumors after the 35-year-old actress was spotted wearing her wedding ring. In an upload shared on her page, Mandi was seen boldly rocking her wedding and engagement ring as she sat across the singer at dinner.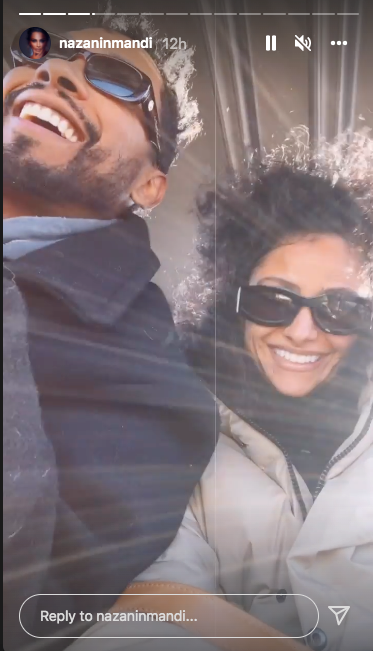 She donned a glamorous black dress with a cutout at the breast area, flaunting her ring as she rested it underneath her chin. It's unsure if Mandi was trying to pass a message with the photo, but fans couldn't help but draw conclusions.
One fan gushed, "The ring is back 👀 😍✨✨✨" while another declared, "My heart is so happy seeing this 🥰❤️❤️❤️❤️ Mrs.P forever❤️ ." A user who didn't want to jump to conclusions wrote, "Umm ma'am we are still mourning the breakup. Are y'all just friends or can, we swoon again?"
One heartwarming comment read, "Queen!!! sooo elated to see you & migs together again! I knew you'd find you way back to one another. I love you guys."
They've Been Separated For A While
View this post on Instagram
In September, Miguel and Mandi made headlines after news broke that they were splitting up after about three years of marriage. As The Blast reported, the lovebirds who have been together for 17 years were going their separate ways.
A rep for the exes released a statement that read, "After 17 years together, Miguel and Nazanin Mandi have decided to separate and have been for some time now. The couple both wish each other well."
Miguel and Mandi dated for eight years and were engaged for two before eventually tying the knot in 2018 in a lavish ceremony held at Hummingbird Ranch in Los Angeles.