Idris Elba has had enough of all the endless violent knife crimes happening to youth in his hometown of London.
Arsenal Football Club teamed up with famous brand Adidas to switch their red jerseys to white ones in a heartwarming show of support for victims of the crimes.
"The Wire" actor joined the football club as they made their bold move to stand against the unnecessary blood spills.
Idris Elba Supports Arsenal FC And Adidas Against Knife Violence
On Sunday, January 9, Elba attended Arsenal FC's match as they played for a chance to lift the Emirates FA Cup against Nottingham Forest.
Before the game began, Arsenal FC had teamed up with Adidas for the "No More Red campaign" against knife violence in London.
"30 kids died last year – one of those kids could be on that pitch"

⚪⚪⚪ @Arsenal are wearing a special white kit this evening to shine a light on the epidemic of knife violence in London@idriselba explains all#NoMoreRed | @EmiratesFACup pic.twitter.com/3BQHx0fOh7

— ITV Football (@itvfootball) January 9, 2022
The team members trooped onto the playing field without their classic red jerseys. Instead, they sported an all-white ensemble. 
Also in a white number 10 jersey was Elba, who confirmed to ITV Football that the all-white display is absolutely in response to the knife crime crisis. He said:
"Last year, 30 kids — and I'm going to say 'kids' — died senselessly over knife crime…  It's an ongoing problem. Ian [Wright] and I teamed up with Arsenal and Adidas to make a point and say something about it."
Elba is a mentor for the "No More Red" campaign whose aim, per Arsenal FC's website, is to address the "root causes of youth violence and provide safe spaces and opportunities" for youth.
In his ITV Football interview, the London Borough of Hackney indigene explained that the campaign chose to use football for exposure because it is a sport watched by teenagers.
Hence the medium is an innovative way to pose the question of how to end gun violence to the younger generation. However, the jerseys are not for sale.
Elba also advocated for safe spaces for youth, noting that the aim is not to stop gang culture but provide an alternative. 
"The Suicide Squad" Actor Addresses Demands To Play James Bond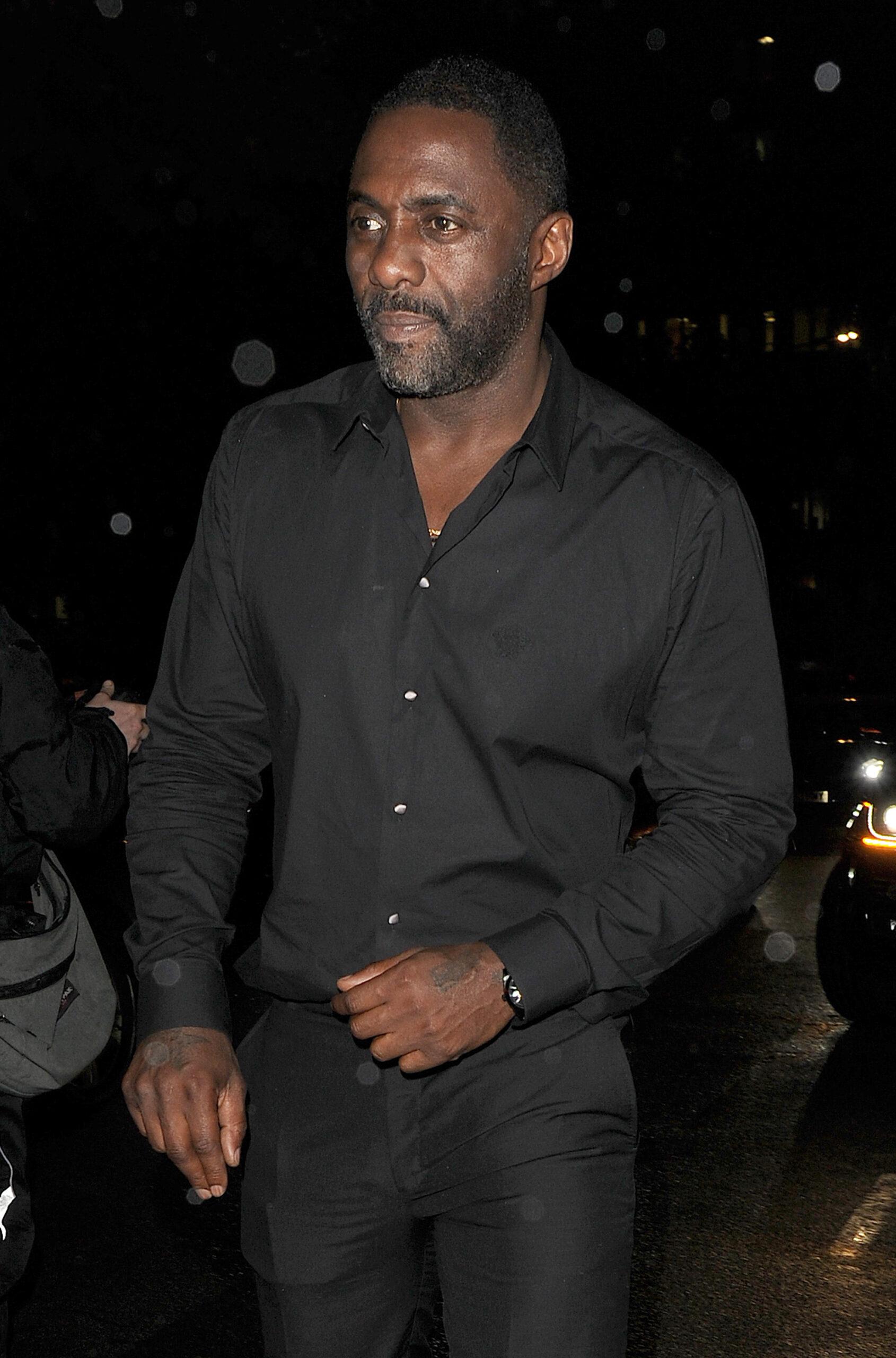 Elba is London's hero in his advocacy against the knife violence epidemic, yet his fans still wish he would embody the role of Britain's fictional super spy.
Now that Daniel Craig has rested his cape as the internationally acclaimed actor for the "James Bond" series following "No Time To Die," the door is open to a new star.
The Blast shared in October that Elba responded to the speculations and wishes for him to take over the mantle from Daniel Craig as James Bond.
In an interview with ITV London, the "Thor" actor stated that he had not been selected to play the role. "No, I'm not going to be James Bond," Elba said.
All hope is not lost for fans of "The Harder The Fall" actor as he responded favorably when asked if he would be open to playing the famous 007 character.
Elba watered the seed of hope for those who want to see him in the fictional spy franchise by excitedly replying to the question with "Who wouldn't?… "Come on. It's an incredible role."