Actor Sidney Poitier passed away yesterday.
The 94-year-old acting legend was honored for breaking racial barriers in the entertainment industry, becoming the first Black actor to win an Academy Award for Best Actor. In addition, he also won a Grammy, three Golden Globe Awards, and was nominated for two Primetime Emmy Awards.
In his candid memoir, "The Measure of A Man," Poitier wrote of the struggle to find work in the entertainment industry, writing, "Broadway had almost nothing for a black man."
Poitier leaves behind his wife, Joanna Shimkus, and six daughters. His family recently released a statement regarding his passing.
Sidney Poitier's Family Extends 'Deepest Appreciation' For The 'Outpouring Of Love'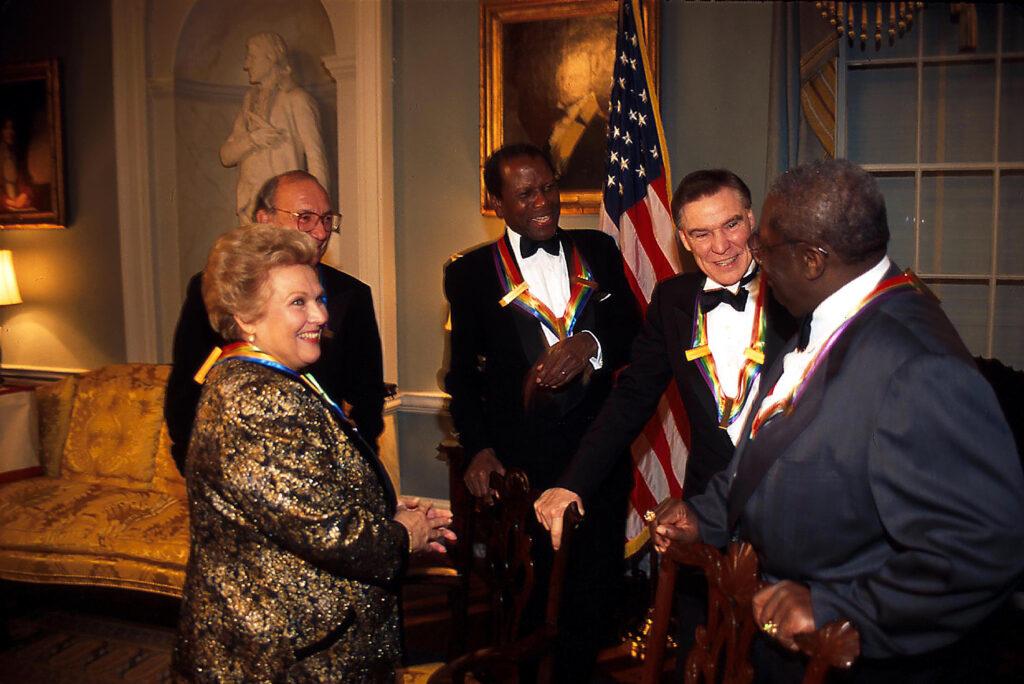 In a personal statement, the late Poitier's family remembered just how much love and laughter the talented actor put into the world.
"There are no words to convey the deep sense of loss and sadness we are feeling right now," the statement began. "We are so grateful he was able to spend his last day surrounded by his family and friends."
"To us Sidney Poitier was not only a brilliant actor, activist, and a man of incredible grace and moral fortitude, he was also a devoted and loving husband, a supportive and adoring father, and a man who always put family first," they continued. "He is our guiding light who lit up our lives with infinite love and wonder. His smile was healing, his hugs the warmest refuge, and his laughter was infectious."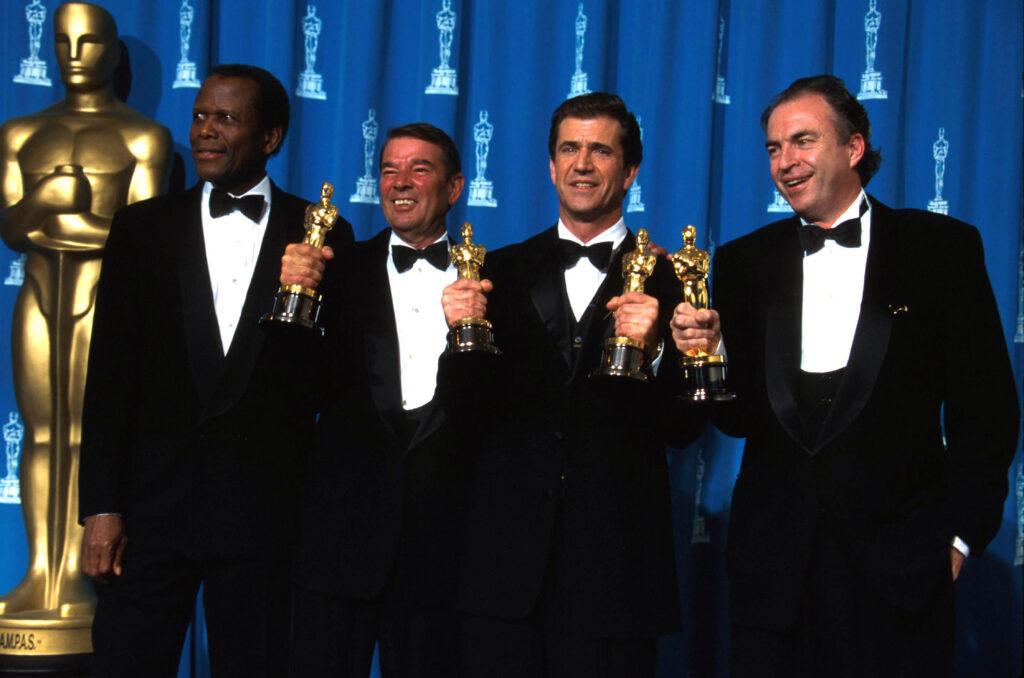 "We could always turn to him for wisdom and solace and his absence feels like a giant hole in our family and our hearts," they shared. "Although he is no longer here with us in this realm, his beautiful soul will continue to guide and inspire us."
"He will live on in us, his grandchildren and great-grandchildren—in every belly laugh, every curious inquiry, every act of compassion and kindness," they wrote. "His legacy will live on in the world, continuing to inspire not only with his incredible body of work, but even more so with his humanity."
"We would like to extend our deepest appreciation to every single one of you for the outpouring of love from around the world," they continued. "So many have been touched by our dad's extraordinary life, his unwavering sense of decency and respect for his fellow man."
They concluded their statement by saying, "His faith in humanity never faltered, so know that for all the love you've shown him, he loved you back."
Many Express Remorse For The Loss Of The Incredible Talent
Through his groundbreaking roles and singular talent, Sidney Poitier epitomized dignity and grace, revealing the power of movies to bring us closer together. He also opened doors for a generation of actors. Michelle and I send our love to his family and legion of fans. pic.twitter.com/zkYKFSxfKA

— Barack Obama (@BarackObama) January 7, 2022
On her website, Oprah Daily, Oprah Winfrey paid tribute to the Bahamian American actor, saying, "For me, the greatest of the 'Great Trees' has fallen: Sidney Poitier."
"My honor to have loved him as a mentor," she continued. "Friend. Brother. Confidant. Wisdom teacher. The utmost, highest regard and praise for his most magnificent, gracious, eloquent life. I treasured him. I adored him. He had an enormous soul I will forever cherish. Blessings to Joanna and his world of beautiful daughters."
Former President Barack Obama, who awarded Poitier with the Presidential Medal of Freedom during his firm term in office, tweeted, "Through his groundbreaking roles and singular talent, Sidney Poitier epitomized dignity and grace, revealing the power of movies to bring us closer together. He also opened doors for a generation of actors. Michelle and I send our love to his family and legion of fans."
Sidney Poitier was a legendary actor and director who paved the way for DECADES of leading Black men in film. He was the 1st Black actor to win the Academy Award for 1963's "Lilies of the Field." This leader & trailblazer will be missed. Rest In Power, Sidney Poitier pic.twitter.com/2wp8lejBTa

— Ben Crump (@AttorneyCrump) January 7, 2022
Attorney and Civil Rights Advocate Ben Crump tweeted, "Sidney Poitier was a legendary actor and director who paved the way for DECADES of leading Black men in film. He was the 1st Black actor to win the Academy Award for 1963's "Lilies of the Field." This leader & trailblazer will be missed. Rest In Power, Sidney Poitier."
Singer Dionne Warwick shared a personal story, tweeting, "He once caught me following him. He said 'little girl what do you want' I muttered 'can I have your autograph'. From that day he always called me little girl and asked if I wanted his autograph. It was something we laughed about. He was my hero & great friend. May he RIP."
He once caught me following him. He said "little girl what do you want" I muttered "can I have your autograph". From that day he always called me little girl and asked if I wanted his autograph. It was something we laughed about. He was my hero & great friend. May he RIP ❤️. https://t.co/yQhuiDCZse

— Dionne Warwick (@dionnewarwick) January 7, 2022