Current "Jeopardy!" champion Amy Schneider doesn't appear to be going anywhere any time soon!
In addition to becoming the first openly trans contestant to make it to the Tournament of Champions, Amy also became the highest female earner and the woman with the most wins in "Jeopardy!" history at the end of last year!
On Friday's game, Amy was able to complete yet another groundbreaking achievement to awe her fans!
Amy Schneider Crosses The One Million Dollar Threshold!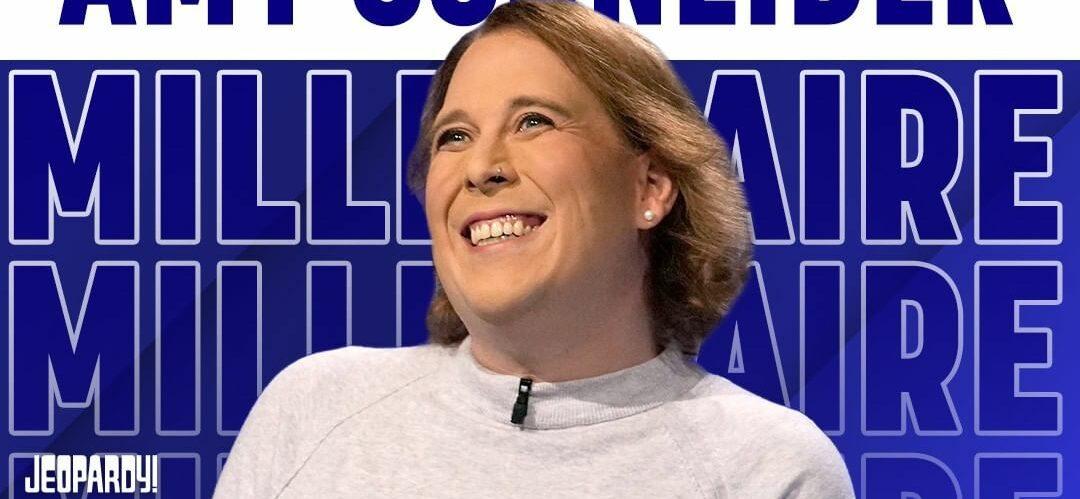 On Friday, January 7, "Jeopardy Amy," as she's known to her fans, was up against a speech-language pathologist named Sean and a social studies teacher named Patsy. At the beginning of the show, Amy was a 27-day champion with winnings of $977,400 dollars.
In the first "Jeopardy!" round, the three contestants faced categories like "Opening Lines From Dr. Seuss," "Their First Top 10 Solo Hit," and "It Was 1970s America, Man." Going into the second round, Amy had already scored an impressive lead of $14,800 dollars compared to Patsy's $1,400 dollars and Sean's $1,000 dollars.
In the "Double Jeopardy!" round, the contestants faced categories like "Pop Culture Monikers," "4-Letter Birds," and "Words That Start With 2 Vowels." Amy continued her impressive lead to earn a whopping total of $32,400 dollars before the "Final Jeopardy!" round. Sean only had $2,790 dollars and Patsy only had $1,000 dollars.
For "Final Jeopardy!" the category was "20th Century Nonfiction" and the clue was "'Norwegian Independence Day' & 'A Vast Blue Sea' are mentioned in Chapter 1 of a 1948 book by this man."
Only Amy gave a correct answer of Thor Heyerdahl. She wagered big and added $9,800 dollars to win $42,200 dollars for that episode. This gave her a 28 day total of $1,019,600 dollars.
This makes Amy the fifth "Jeopardy!" millionaire, and the fourth to do it in regular gameplay!
'Jeopardy!' Reveals The Top Champions Earnings Per Game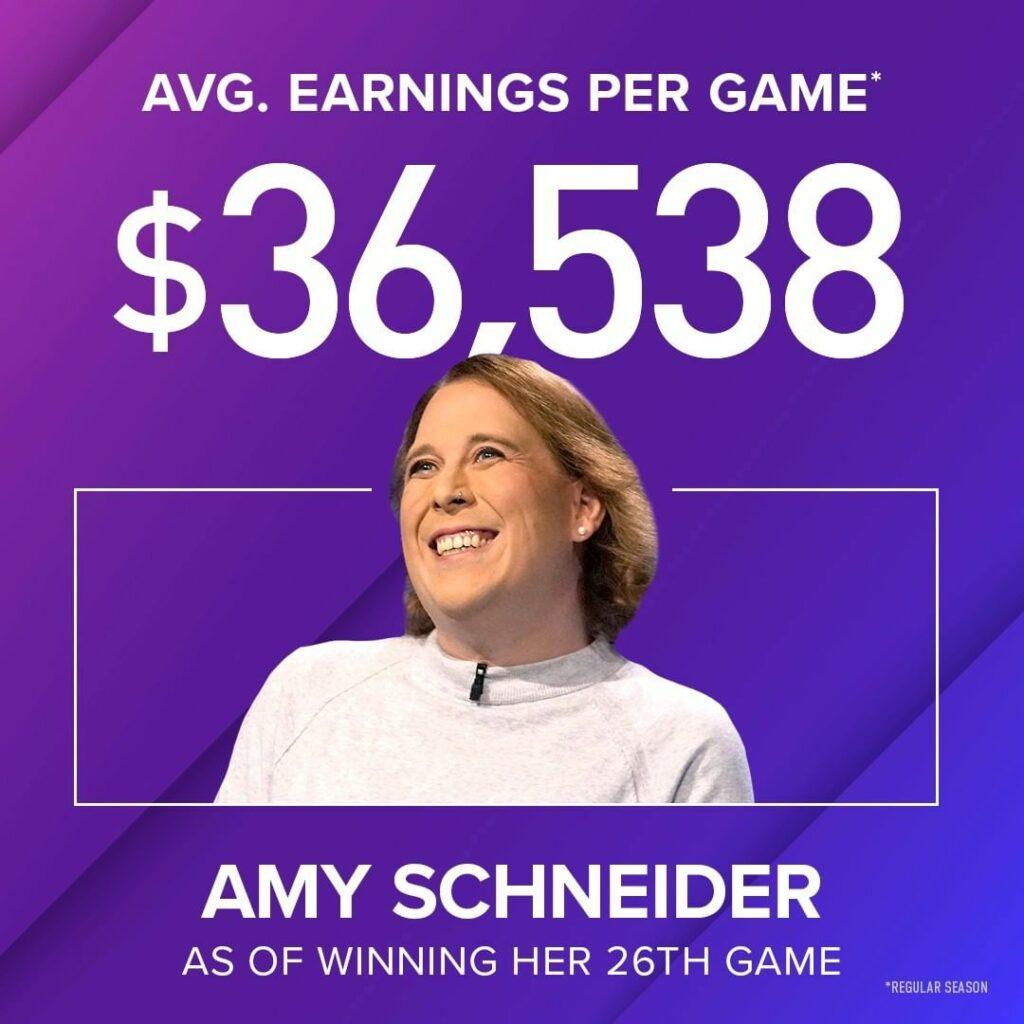 Previous contestant Matt Amodio started season 38 of "Jeopardy!" off strong when he won a record-breaking 38 games in September 2021, and now holds the record of second-highest wins in the game. Current host Ken Jennings set the record back in 2004 with an impressive 74 consecutive game win streak.
Former contestant James Holzhauer won 32 games back in 2019, meaning that Amy is just a few days shy of beating his win streak. It's unlikely that she'll be able to beat his average earnings per game, however, as James was known for going "all in" on his "Double Jeopardy!" wagers and consistently won over $50,000 dollars per episode! All of the ten slots for most earnings per episode in the "Jeopardy!" Hall of Fame are occupied by James. His highest total for a single episode was $131,127 on April 17, 2019, earning him $2,462,216 over his 32 games.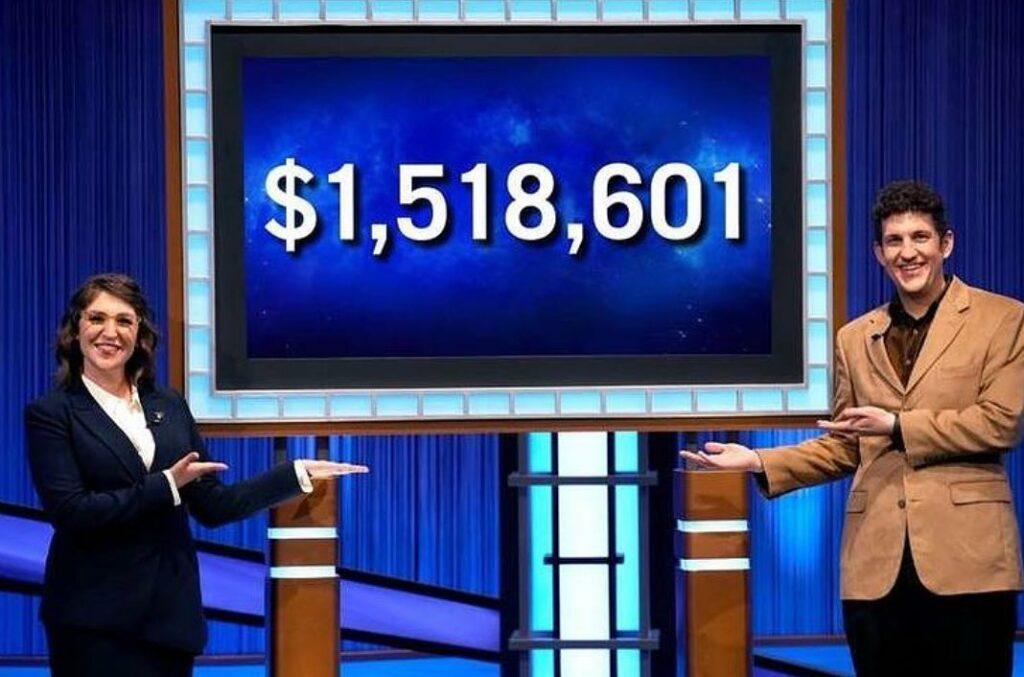 Yesterday, "Jeopardy!" shared some insights into their statistics on their Instagram page. They wrote, "We're all getting more obsessed with stats at 'Jeopardy!' See how current champ Amy Schneider's average earnings per game stack up against Ken Jennings, James Holzhauer, and future Tournament of Champions competitor Matt Amodio."
As of winning her 26th game, Amy averaged $36,538 dollars per game. Ken actually made slightly less, earning $33,609 over his 75 games. Matt Amodio fared slightly better than both of them, averaging $38,938 across his 39 games. However, it was James that really stood out. His average earnings per game was $74,613 dollars per game, which is almost double the rest of the contestant's average earnings per game!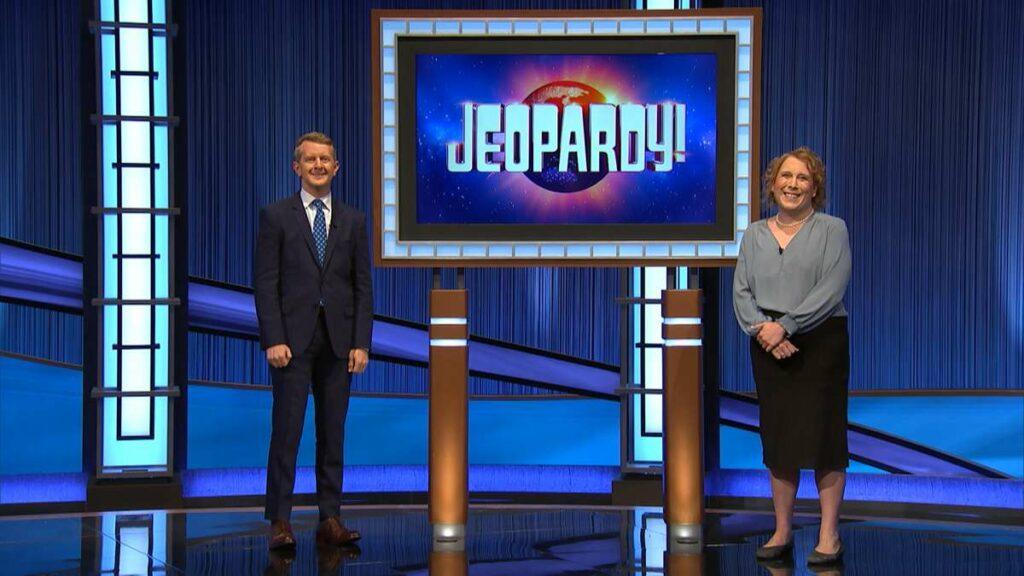 Fans absolutely loved to see the data and the statistics behind their favorite players.
"James built different," one fan joked.
"Mt Rushmore has been completed," another fan quipped.
"Amy is my all time favorite," another fan wrote. "Go Amy!!"
"I'm convinced James will never be caught," another wrote. "Love them all tho!"
"That's impressive, especially considering that Amy is generally conservative with Daily Double wagers compared to Matt who used them to establish his runaways early a lot of the time," another fan noted.
Even the Game Show Network's official Instagram account hopped into the comments to write, "What a great group!"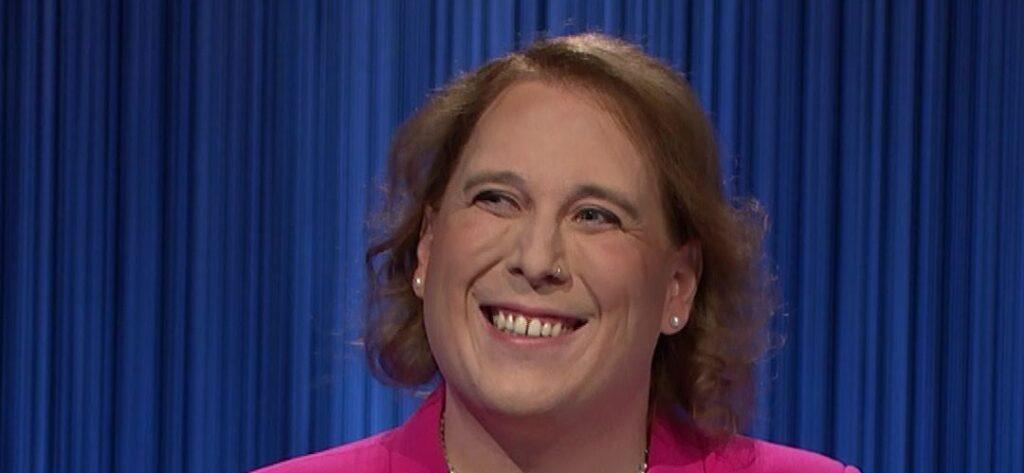 Amy is currently recovering from being robbed at the start of 2022, so she's a little bit behind on the daily game threads that fans are used to her posting on her Twitter account.
Although she has a week-long backlog to catch up on, fans are just glad that Amy is safe and healthy and ready to take on Matt Amodio in the 2022 Tournament of Champions! The release date for the Tournament has yet to be announced.