Jed Duggar and his loving wife, Katey Nakatsu, are about to welcome new addition to their family of two.
The couple, who tied the knot on April 3, 2021, broke the joyful news of their family's impending expansion on their social media platforms. 
The lovebirds had a baseball-style gender reveal party and recorded the intimate moment, so their fans and friends could celebrate with them.
Jed Duggar and Katey Nakatsu Hold Baseball Style Gender Reveal
On Friday, January 7, Duggar and Nakatsu updated their joint YouTube account with a video that detailed their baby's gender reveal party.
In the clip titled "JED & KATEY DUGGAR – GENDER REVEAL!!!" the soon-to-be mother glowed comfortably in a color-blocked dress with bright colors while her husband wore a blue shirt and jeans.
The Duggar family hosted the event at a park brought to life with pink and blue decorations and picnic tables filled with treats.
Before the moment of truth, the expecting parents asked their party attendees to guess the baby's gender by selecting a blue or pink lollipop.
The partiers stepped out into a more open space where an excited Nakatsu requested that the guests stand beside her partner, depending on their guesses.
Finally, the moment everyone was waiting for arrived, and Duggar's father-in-law pitched a baseball to him. The ball hit the bat, and blue smoke emerged in honor of a boy!
View this post on Instagram
The emotional moment was received with cheers and hugs and was undoubtedly made more beautiful by all the loved ones present. 
Duggar and Nakatsu also showered their social media followers with touching photos from their fun-filled, and warm gender reveal.
In an Instagram post on Friday, the happy couple uploaded two heartwarming black and white photos from the ceremony.
In the first image, the parents-to-be are seen smiling, likely after discovering the gender of the incoming family member. Duggar was surrounded by dust in the second slide as he swung a bat in the air.
The spouses did not reveal the baby's gender but instead encouraged fans to view their YouTube clip, writing, "And the gender of our baby is…," with a link to the video.
The "19 Kids and Counting" Star Was Silent On Racism Amid Political Campaign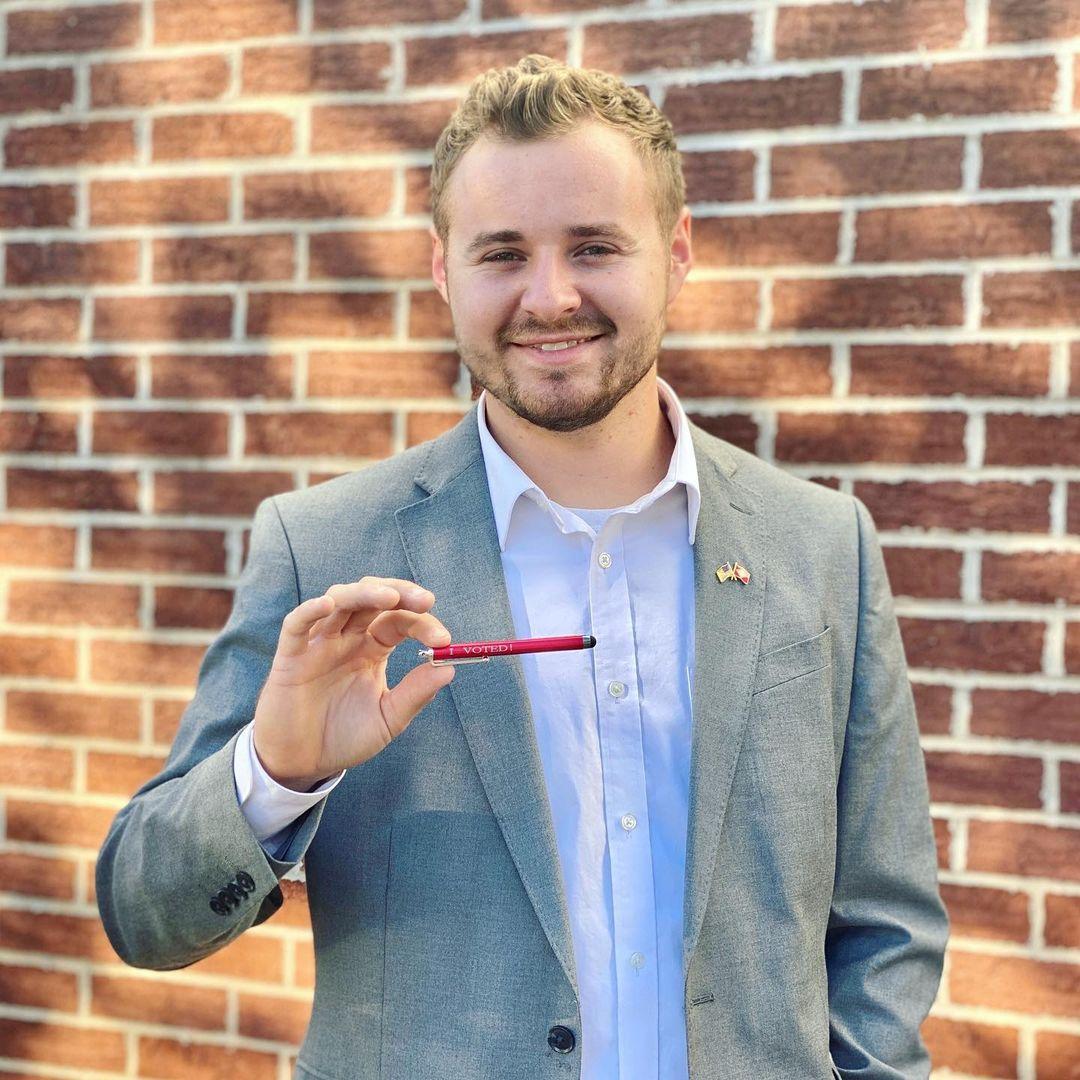 In 2020, Duggar followed his father Jim's political footsteps by running for a state representative in Arkansans House District 89.
The Blast revealed that the TV personality began campaigning and sharing the details with his Instagram followers and promotional website.
Duggar faced criticisms about his lack of experience and educational qualifications and his silence on today's issues, especially racism and coronavirus.
The political aspirant built his platform on anti-abortion rhetoric and religion due to the Duggar family's conservative views.
In November 2020, the reality personality announced his candidacy and asked his followers for their prayers, votes, and support.
His focus is "Pro-Life. Pro-Second Amendment. Pro Religious Liberty. Combat the Opioid Crisis. Lower Taxes. More Jobs & Growth. Strong Economy."
Political critics noted that Duggar made no mention of handling racism. His website also proposed unorthodox methods such as faith-based treatment for the opioid crisis.