Kate Hudson is known for her effervescent nature and stunning beauty, so it comes as no surprise that she had a hoard of suitors while single.
Hudson recently opened up on social media about her romantic life before coming across her soulmate and fiance, Daniel Fujikawa.
The "How To Lose A Guy In 10 Days" actress had a rollercoaster dating experience where she went on several dates in one day.
Kate Hudson Recounts Her Whirlwind Dating Experience
On Monday, January 6, a radiant and smiling Hudson appeared on her Instagram page to detail her past dating experiences in a video.
The "Bride Wars" lead looked simple yet stunning in a button-down white shirt and a pair of blue jeans while her blonde hair caressed her shoulders.
The "Fool's Gold" actress reflected on her most embarrassing dating experience during "Truth or Drink," a segment game as part of promotions for her vodka line, King St. Vodka. 
Hudson's dating experience was a rather exhilarating one but more mortifying for her date than it was for her. She explained:
"I wasn't embarrassed. I just went from one date to another date on the same date. I showed up with one date, and I left with another.
View this post on Instagram
The "Truth Be Told" Actress Sports Underwear For Breast Cancer Awareness
Hudson showed her breast cancer awareness month support by putting her jaw-dropping and chiseled physique on display.
The Blast reported in October that the ageless beauty updated her Instagram followers with steamy underwear pictures in support of breast cancer awareness.
Hudson tied her blond hair in a reverse ponytail and showed off her toned form in an off-white bra with two small straps and padded cups highlighting her cleavage.
The "Almost Famous" star also donned on matching lace panties that revealed her abs, toned legs, and firm backside. She also rocked white ankle boots and two-layer necklaces in another image.
Hudson wrote in her captions that she was teaming up with "@kitundergarments and @thirdlove as they kick it to cancer 💪 by donating 15% of sales from the #kitstokickcancer collection to Women's Cancer Research Fund. 💗"
Celebrity friends and fans flocked to her comment section to fawn over the steamy post. Rita Wilson sent one flame emoji, while Paris Hilton sent four.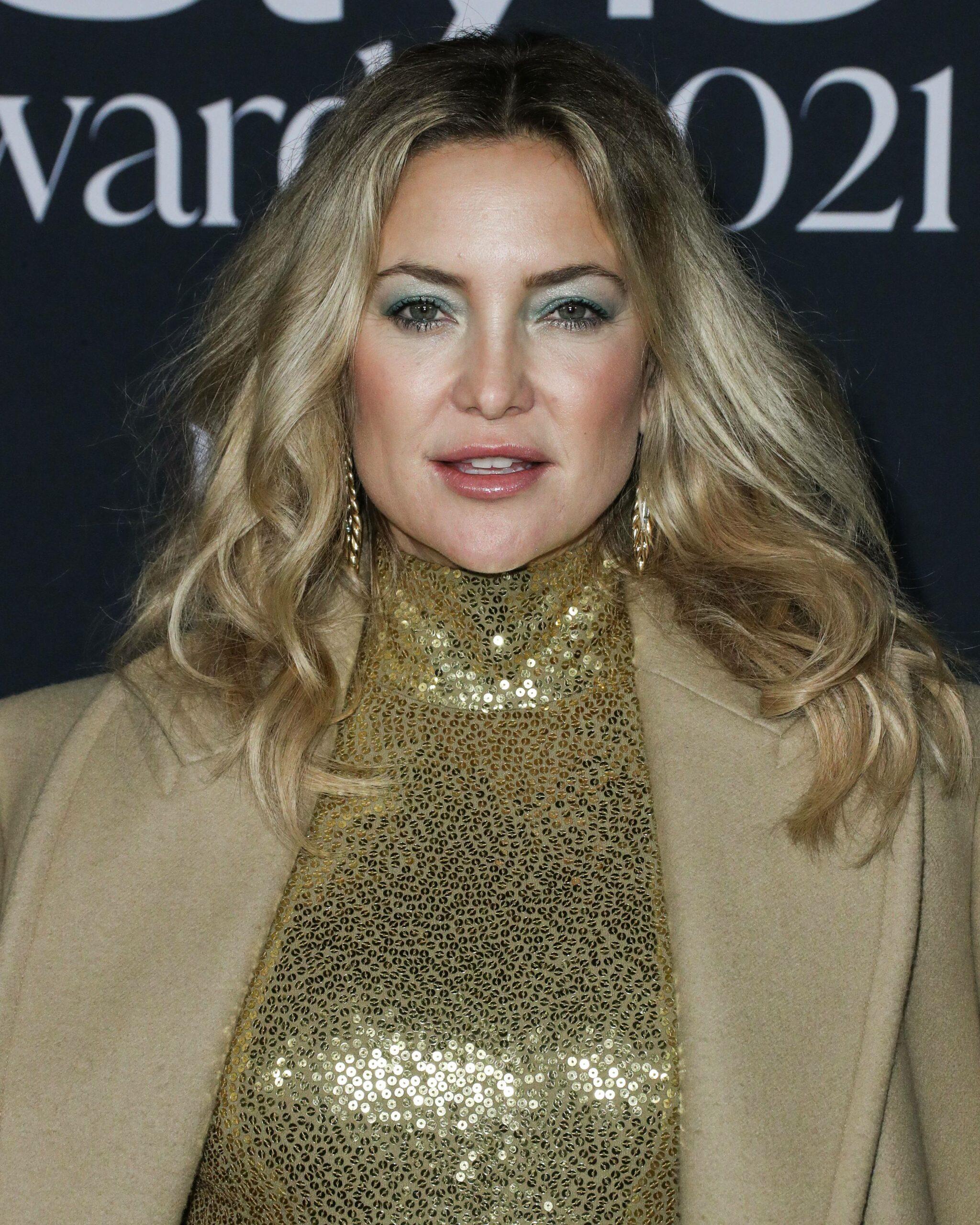 A captivated fan penned, "HELLLLLLO HOT STUFF 🔥🔥🔥🔥🔥" while another comment read, "You're so beautiful. Love this shot! Wish I could be this sexy."
The "Glee" Actress Talks Upcoming Big Wedding To Daniel Fujikawa 
Hudson may be having a large wedding ceremony with Fujikawa, but she has yet to wrap her head around all the planning.
The Blast shared the details of a September episode of Andy Cohen's "Watch What Happens Live," where the "Music" actress talked about her upcoming big day.
Hudson said she is excited about her engagement and plans to invite her loved ones. She has "a feeling it might end up being kind of big."
The "Something Borrowed" actress and her musician beau welcomed a daughter Rani Rani Rose in October 2018. Rani is now 3-years-old.
In April 2020, the bride-to-be gushed to PEOPLE that Fujikawa makes her feel beautiful every single moment, adding that "his devotion to the family unit makes me feel safe and confident and secure."