HoYeon Jung opened up about her overnight success.
The model and actress, 27, instantly became famous following the release of "Squid Game" on Netflix in September. However, the fame brought in some health problems.
Losing Weight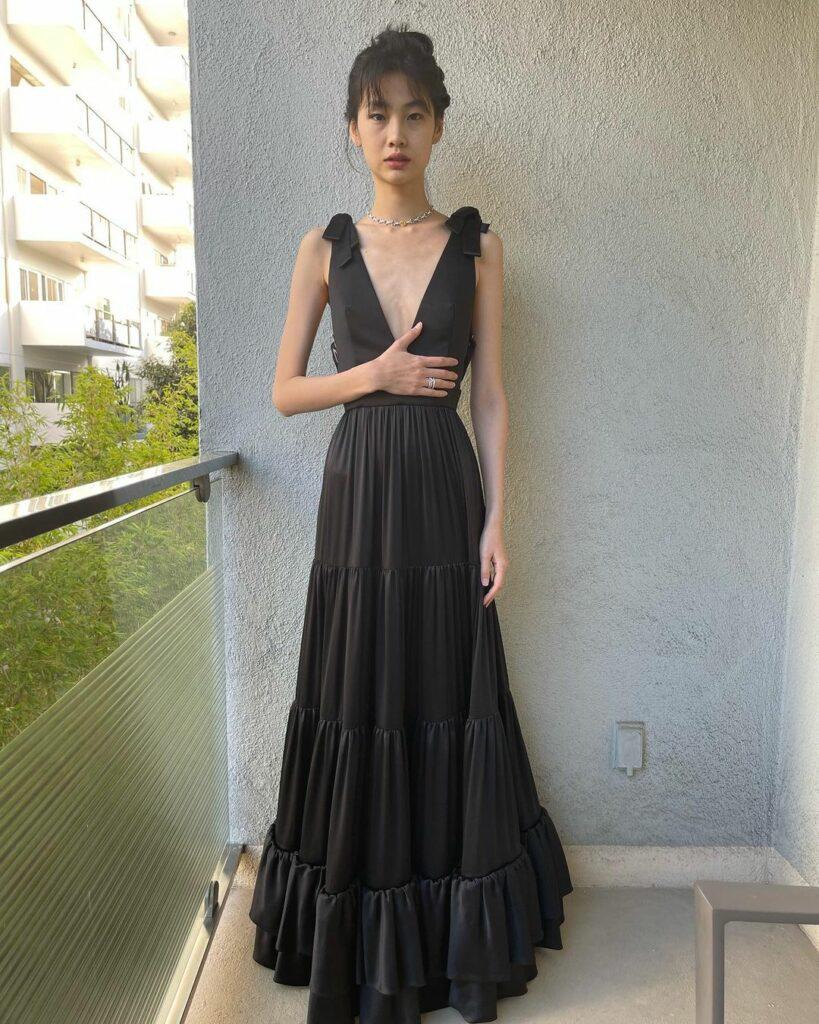 In Vogue's February 2022 cover story, Jung, who plays Kang Sae-byeok in the series, said her "entire life changed in just one month" after the Korean survival thriller debuted on screens.
"The feeling, there's a limit to what words can express," she stated.
Jung lost eight pounds in the midst of her stardom.
"The feeling, there's a limit to what words can express," Jung said of her instant fame.
She continued, "I don't know why, but I couldn't eat," adding, "I was so confused, and it was so chaotic. I didn't believe it. I didn't trust it."
Staying Grounded
View this post on Instagram

Her family helped her feel grounded as she talked about her mom and younger sister.
"My mom did joke that my acting was very realistic, like when I'm being mean to her," Jung said laughing.
She also added that her sibling "never really took an interest" in her career as she only viewed the star as her "older sibling."
Jung was pleasantly "surprised" when her sister told her that her acting was "not that bad" in "Squid Game."
Getting The Role
View this post on Instagram

During the chat, Jung recalled the time she had to leave her New York City home in the middle of the COVID-19 pandemic to participate in a callback as part of the audition process.
"I didn't even have time to pack my things," she said.
She continued, "I had to leave my Balmuda oven and a brand-new naembi [pot]."
But her sacrifice was not for nothing.
"I was just so happy that I got a role and could give a performance," Jung told Vogue in October.
She added, "I still feel nervous at the thought of meeting an audience through the screen. I never dreamed that the show would become such a global sensation."
Runway Habits
View this post on Instagram

In the past interview, Jung also said that she had to unlearn some of her model behavior for the series.
"At first, I tried to get rid of habits that you would develop as a model, and it was a great challenge to relearn how to walk and move more naturally," she shared, adding, "But my experience working as a model helped with understanding how to move in front of the camera and how the camera actually sees me."
Jung also talked about how people can relate to the show, which resulted in its huge success.
"Squid Game is a story about human nature that most people can already relate to, yet everything is communicated through easy-to-follow childhood games," she said, adding that the "stories created by the various characters" made perfect sense and that "Their personalities fueled the choices that they made and their consequences."
Moving 'Forward'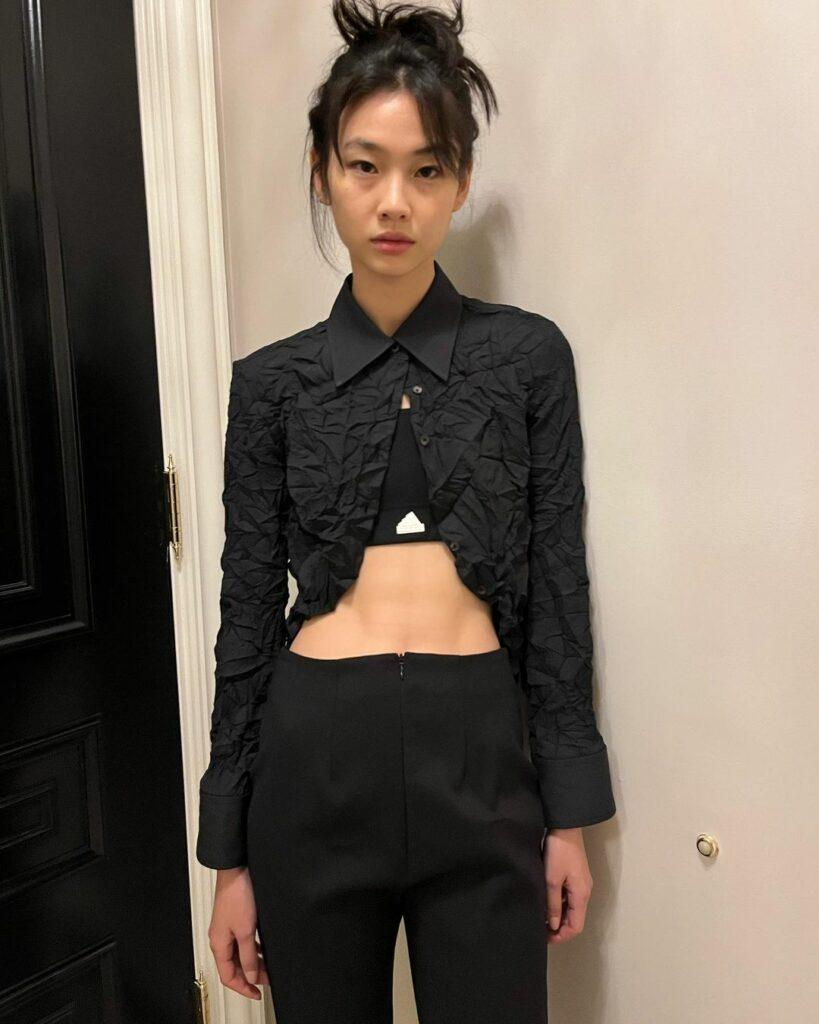 With the struggles she faced with fame, Jung remains level-headed.
"Life continues, [and] there are hopefully many years ahead," she said. "I just want to move forward courageously and experience the world."
"Squid Game" broke the streaming service's record for the biggest series debut after "Bridgerton." It was a massive hit worldwide.