One of the most important people in Will Smith's life is his mom, Carolyn Bright, and he has made it known several times how much he loves and admires her. He has also often talked about the abuse his father inflicted on her and its traumatic effect on him, the support she showed to his career, and the experiences they had together.
In his recently released autobiography titled "Will," Smith shared some of his experiences with his mom when he was younger, including one incident when she caught him in a very compromising position with his high school girlfriend, Melanie Parker.
View this post on Instagram
He shared details about what led to the incident and the embarrassing aftermath. Read more to find out everything the rapper and actor wrote.
Parker Moved Into Smith's Home
When Smith entered high school, he met and fell in love with Parker. At the time, her family life was complicated, and child care had taken her out of her mother's custody temporarily. Knowing he could lose the love of his life, Smith convinced his parents to allow her to live with them and promised that they wouldn't have sex in their home.
However, his promise didn't last long. He wrote, "I'm still not exactly sure why I did what I did that night. To this day, I have no idea what I was thinking. Of all the experiences I am sharing in this book, this is the individual moment of personal behavior that makes the least sense to me."
Before he shared the details of what happened that night, Smith explained that he had pure intentions for his relationship with Parker. He intended to marry her, have "four beautiful mochaccino-flavored children," and build a relationship that rivaled "the epic tales of romance such as Romeo and Juliet, Tristan and Iseult, Tupac and Janet, even Eddie and Halle in Boomerang."
Bright Walked In On Him And Parker Having Sex
Not even up to three months after their relationship became official, Smith and Parker began having sex, and it was frequent. The day of the incident, he thought they were in the clear because his parents had gone to bed.
However, as he wrote, "But at 4:00 a.m., less than three months into our star-crossed love affair, Mom-Mom should have been asleep but tragically decided she wanted a cup of coffee, and wearing slippers far too quiet to defend her delicate sensibilities, she approached the threshold of the family kitchen. Still innocent, she flipped the light switch as she had done tens of thousands of times before."
View this post on Instagram
Smith did his best to describe what his mother saw with polite and non-explicit terms. His description is still graphic and not very appropriate for kids because the position he and Parker were in is quite compromising.
She Saw Something Extremely Embarrassing
Smith wrote, "Her eyes landed upon her eldest son and his girlfriend deep in the throes of reckless lovemaking. As a teenager, outside of physical injury, you cannot feel worse than having your mother catch you and your girlfriend doggy-style on her kitchen floor."
He went further to describe how Bright reacted to what she saw. "'OH, WILLARD!' Mom-Mom growled, slapping the lights off." he wrote, "Stomping furiously up the stairs, the slamming of her bedroom door functioned as a disastrous exclamation point."
Thankfully, by the time the incident occurred, Parker's mom had resolved her issues, and it was now safe for her to return home, so she did. Smith's mom was now safe from walking in on any more of her son's midnight rendezvous.
Smith And Parker Had A Rocky Relationship
In the end, Smith's relationship with Parker didn't stand the test of time. She eventually cheated on him and broke his heart, and they separated. Despite her betrayal, Smith loved her and made a big plan to win her back to him. He also wrote about his experience in his book.
Smith wrote, "Melanie worked at the Merry-Go-Round in the Gallery, a mall in downtown Philly. I had it all planned: A grand, romantic gesture of forgiveness. I was going to walk in, our eyes would meet, I would forgive her, and she would fall into my arms, gushing tears of gratitude and remorse."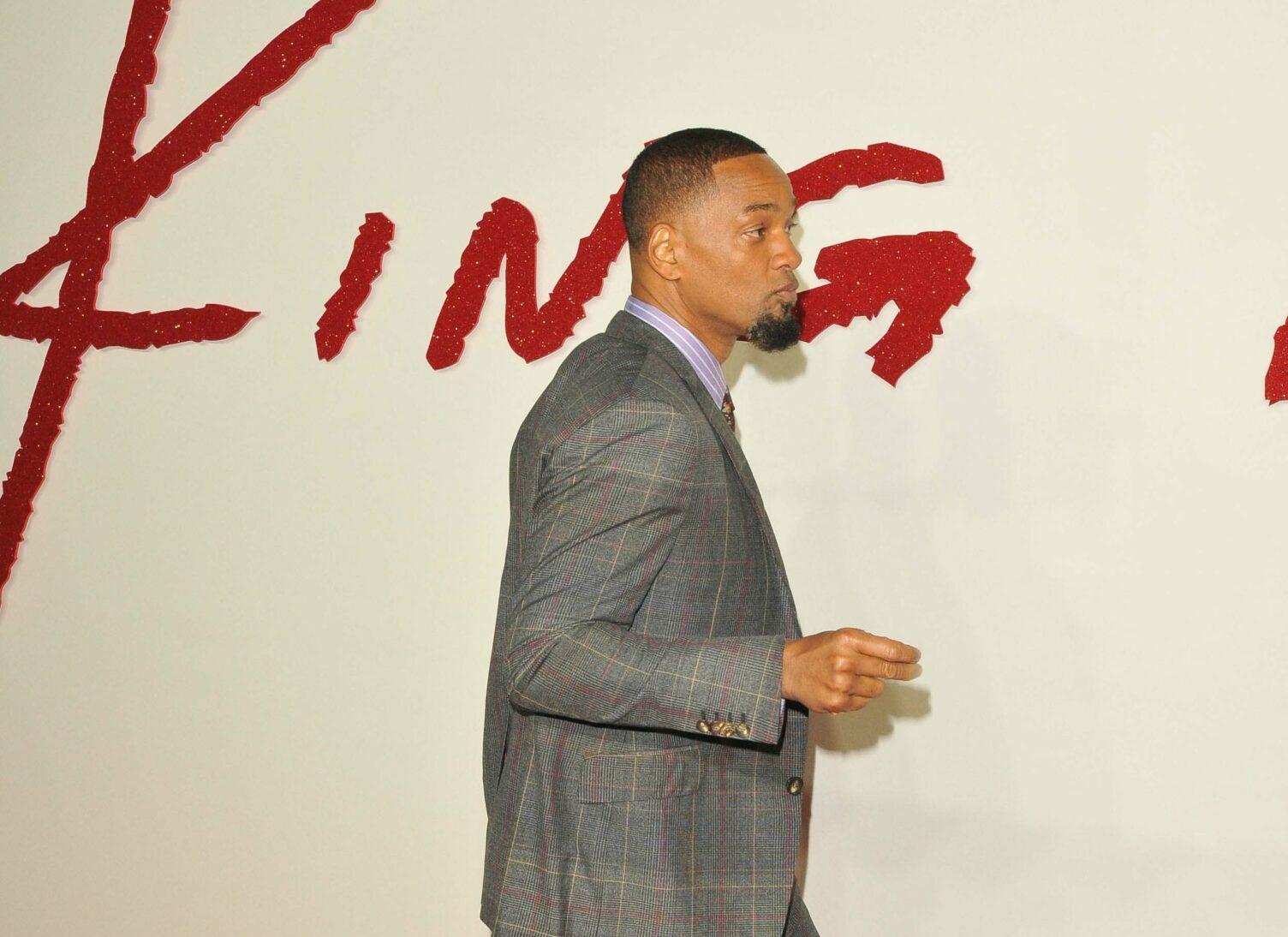 He detailed how they would marry and how he would treat her right with cars, houses, and jacuzzies. However, his plan went sideways when he found Parker with another man in the store. An altercation ensued, and Smith's bodyguard had to pull him out of the mall. He still resumed his relationship with Parker, but as life would have it, their romance didn't last long, and he eventually ended up with his first wife, Sheree Zampino.