Fur will be flying at the next Blessing of the Animals after Pope Francis declared that people who choose having pets over having kids are selfish. Naturally, Cat and Dog Twitter is ready to rumble. 
The BBC reports that the controversial comments came as Pope Francis offered thoughts on parenthood during a general audience assembled at the Vatican in Rome. 
"Today … we see a form of selfishness. We see that some people do not want to have a child. Sometimes they have one, and that's it, but they have dogs and cats that take the place of children. This may make people laugh, but it's a reality." 
He went on to say that choosing to have pets instead of children "is a denial of fatherhood and motherhood and diminishes us, takes away our humanity."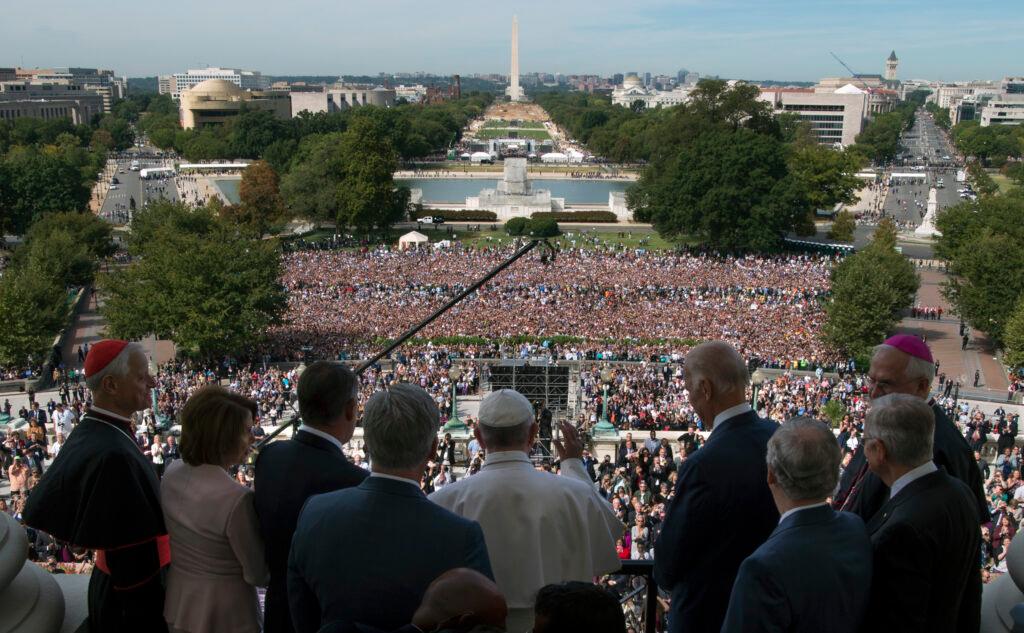 The Pope Urges People 'Not To Be Afraid' of Parenthood
Pope Francis acknowledged that there are people who can't have children due to health issues, but he urged them to consider adoption as an option. People need "not to be afraid" when it comes to becoming parents.
He also spoke of declining birth rates in some countries, an indication that there are people who only choose to have one child or no children at all. He called the notion a "demographic winter" as populations in some countries have stagnated in recent years. Without people having children in those countries, the numbers will continue to decline. 
The Pope has addressed the concern about choosing pets over kids before. The "phenomenon of cultural degradation" he spoke of in 2014 suggested that having relationships with a loving pet was "easier" for some people than trying to navigate the "complex" relationship between parents and their children.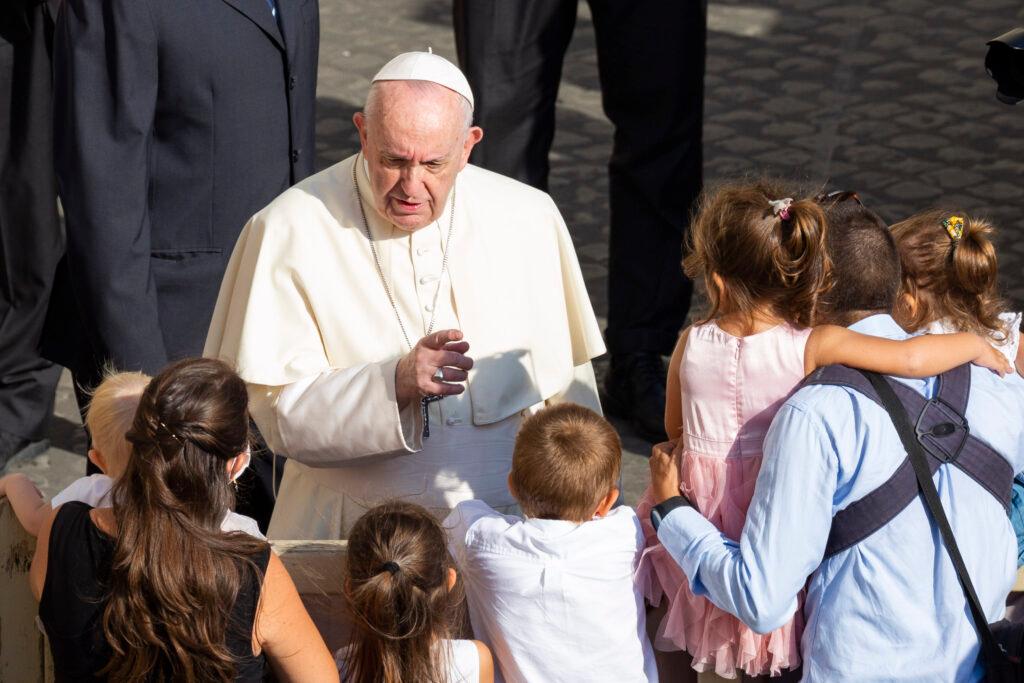 The Complex Dance Between Climate Change and Overpopulation
While the Pope's comments are rooted in the Catholic doctrine of "be fruitful and multiply," there are plenty of people taking issue with the Pope's comments on social media, noting that choosing to not have kids is helping ease the burden of overpopulation. 
Between climate change and finite resources, having more children doesn't seem to be the best idea right now. And with costs rising, many people on social media are pointing out that even if they wanted to have kids, it's cheaper to have a pet than a child. For some people, having children is a "luxury" they can't afford.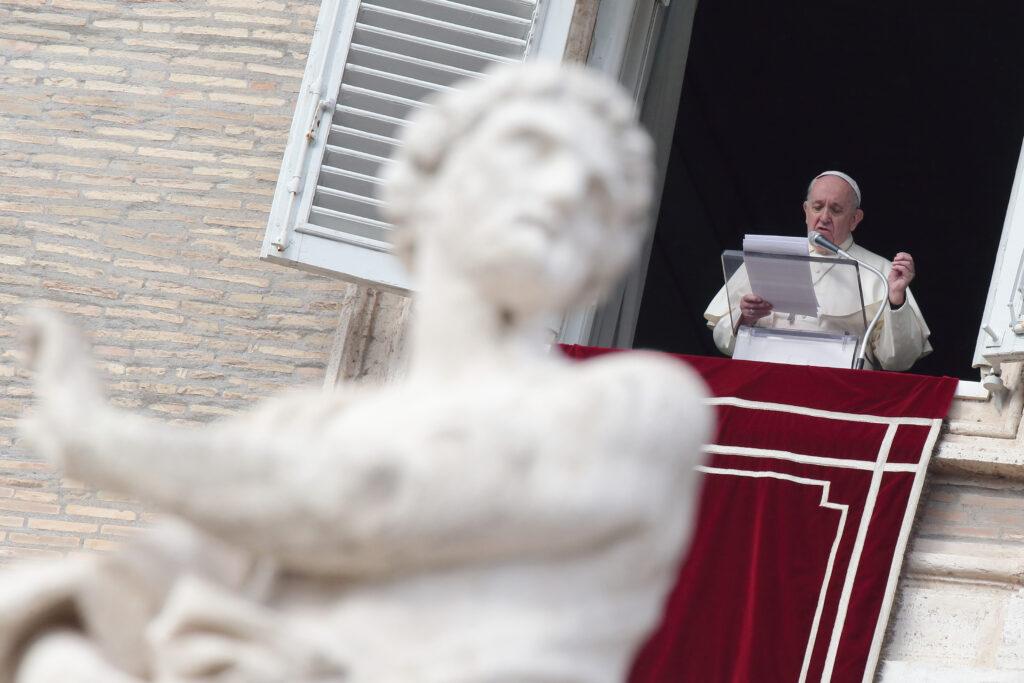 Cat And Dog Twitter: 'What The Woof Are You Talking About?'
Not surprisingly, the Pope's comments have stirred up a lot of feelings on social media.
Cat twitter getting mentally prepared to drag Pope Francis for saying people who choose pets over having kids are selfish. pic.twitter.com/AyqAlxpggp

— ClockOutWars (@clockoutwars) January 5, 2022
Not only do many people believe that the decision to have kids is no one's business, but they're quick to point out that some people simply don't want to have kids. Others note that some people just aren't meant to be parents, and that's ok. 
What was that padre pic.twitter.com/aykZgipcfc

— Foamanjoe (@lopezroman31) January 5, 2022
Pet parents are very vocal on the issue, noting on social media that their decision to have pets instead of children is their choice and they're not apologizing for it. 
This is way better than children. I promise you. pic.twitter.com/WW81Ev97eA

— cagedjock (@cagedjock) January 5, 2022
In 2015 his visit to the United States was celebrated with pictures of animals dressed up as the Pope. While his fans excitedly shared their pet photos, a Vatican spokeswoman said that the Pope wasn't aware of the trend, noting that "he has more important things to think about."
One can only imagine what Saint Francis of Assisi would say about this.