Singer Britney Spears has been posting a lot of flowers today.
She also posted a photo of a headband of roses in her hair on Tuesday night, leaving many fans to wonder if Britney was trying to signal something. On Monday afternoon, the "Circus" singer did admit that she was thinking of trying her hand at gardening in the new year.
"Anyways … maybe to save peace this year I will get in my garden and those efforts wont be considered TRYING at all !!! NOT … more like DYING!!!!" she wrote. "Naaaahhhhh I'd rather TRY and be annoying and live and disturb the peace."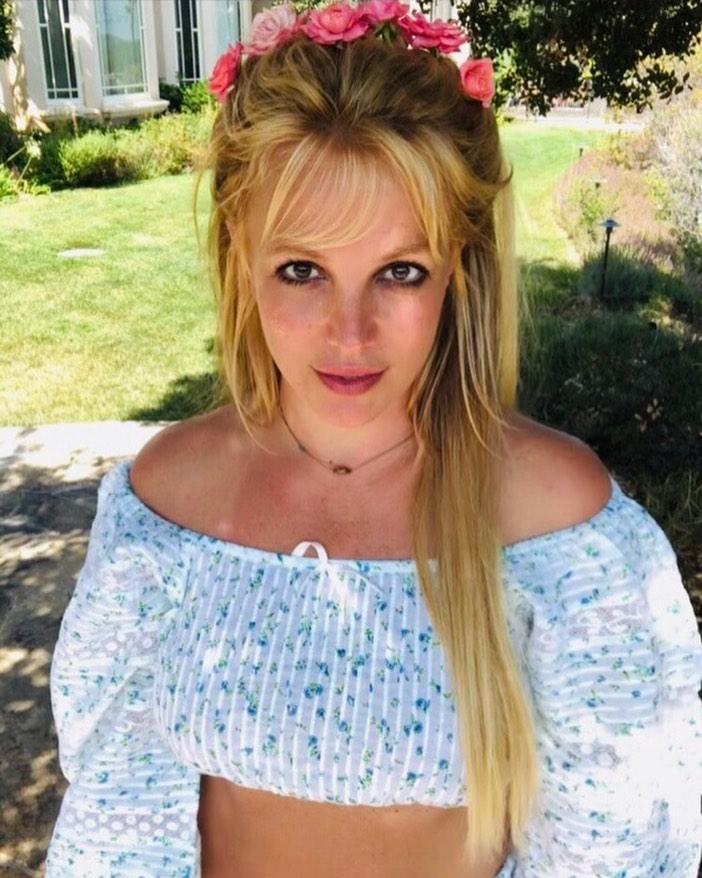 Maybe she'll give gardening a try or maybe she won't, but either way, it doesn't look like Britney is going to give up dancing any time soon, especially when she revealed that she had been "dancing in the wrong direction" for the past two years!
Not only that, but Britney recently revealed that she loves dancing to this "Papa Don't Preach" artist!
Britney Spears Reveals That She Loves Dancing To… Madonna!
View this post on Instagram
On Wednesday afternoon, Britney joked about how often she dances to Madonna songs, saying, "I'm sure it looks weird me dancing to @madonna so much."
"I see it," she continued. "it's like I'm not trying as much like I'm INDULGING  ….. well that's exactly what her music does to me  !!!"
Britney added that she's been dabbling in a few indulgences lately, writing, "I mean I had my first glass of red wine last weekend !!! I've waited 13 years … that's long enough !!!"
Britney has often shared that she wasn't allowed to drink alcohol during her stifling 13-year conservatorship that she was freed from late last year.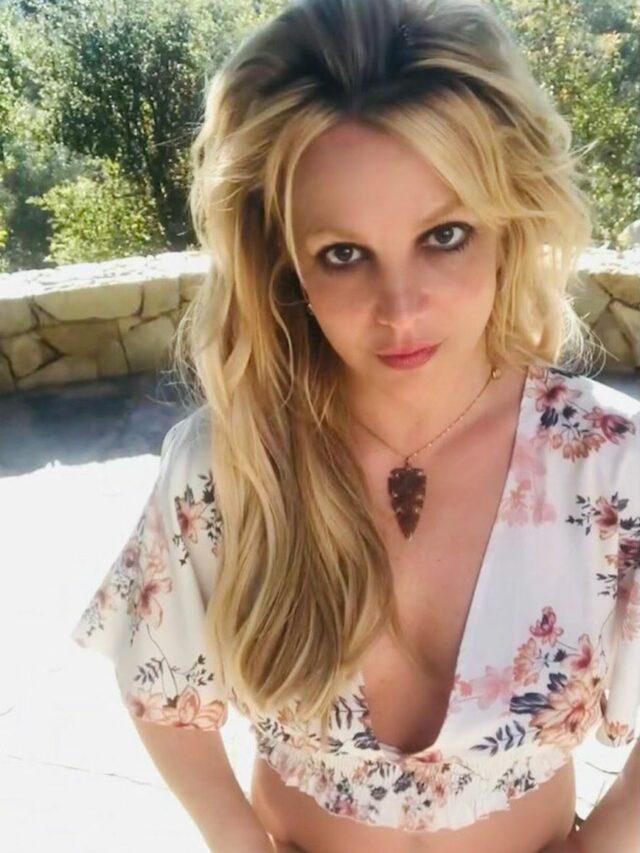 "The sarcasm of me me me … my family taught me well by their actions … to be selfish and love thyself … play on !!!" she added. "In a world where we all have the right to speak … drive … buy alcohol … party … have cash … I apologize for INDULGING in front of the masses … and dancing a touch slower !!!"
"I mean what was I thinking ??" she joked. "Nobody's perfect !!! Pss… Yes I read the comments and people are absolutely hateful."
Fans Have Britney's Back: 'Those Haters Don't Deserve You'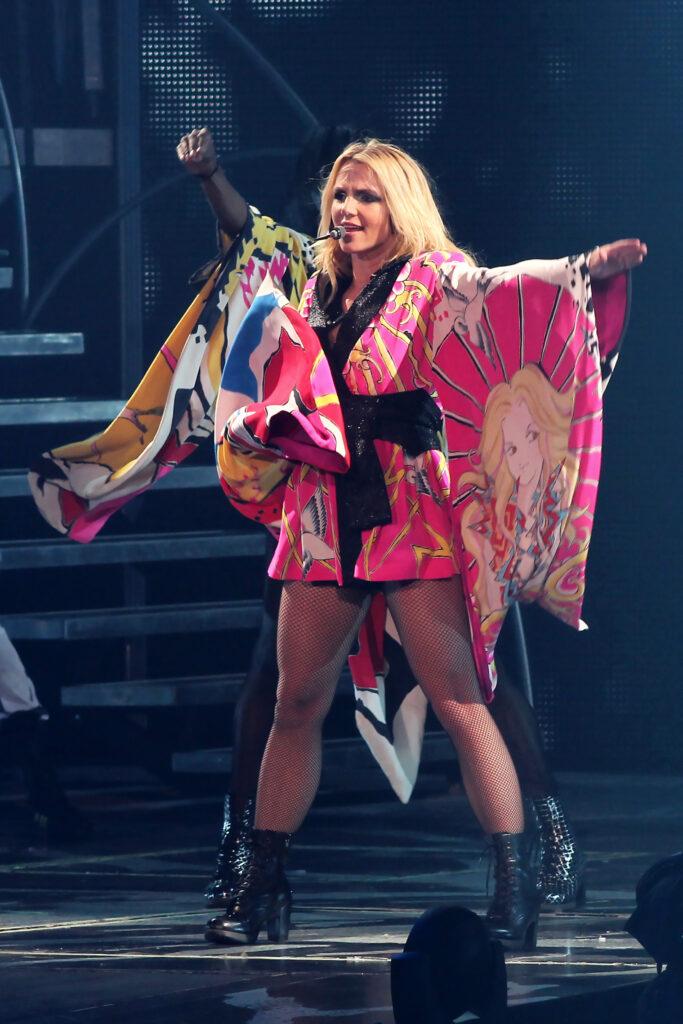 Even though she tagged Madonna on the post, she didn't publicly comment on it (at least, not yet!). Instead, Willie Gomez was one of the first to rush to Britney's defense, writing, "SOOO MANY PEOPLE LOVE YOU. Those haters don't deserve you! Xxx"
"Ignore the haters," another fan wrote. "We love you queen."
"We love you," said another. "Don't worry about what people say!"
"Hey, we love you," another added. "Drink your wine, dance to music, indulge and live. You deserve that and more."
"We frickin love you BRITNEY!" another fan wrote. "Screw the haters and that includes your fam. Proud of you and keep doing you, always will support you!"
Britney Takes Fan's Advice, Drops Jamie Lynn On Instagram!
Fans couldn't help but notice that Britney unfollowed sister Jamie Lynn on Instagram on January 2, signaling a fresh start to 2022.
Britney only follows 46 accounts on Instagram now – including Madonna – as well as several other artists that supported her during the #FreeBritney movement. This includes artists like Billie Eilish, Katy Perry, Lady Gaga, Adele, Paris Hilton, Selena Gomez, and more.
Although Britney deleted many of the posts she made criticizing her family, fans couldn't help but take notice of the time in late December when Britney said that she was not allowed to perform new songs, or even remixes of her old songs, during her conservatorship.
"I was NICE, FAKE and I was absolutely screaming inside…" she wrote. "I wanted to be nice but what they did to my heart was unforgivable!!!! I asked for 13 years to perform new songs and remixes of my old songs ….. I had two months off in between each show settings for four years in Vegas … and every time I asked I was told 'No….' !!!!!"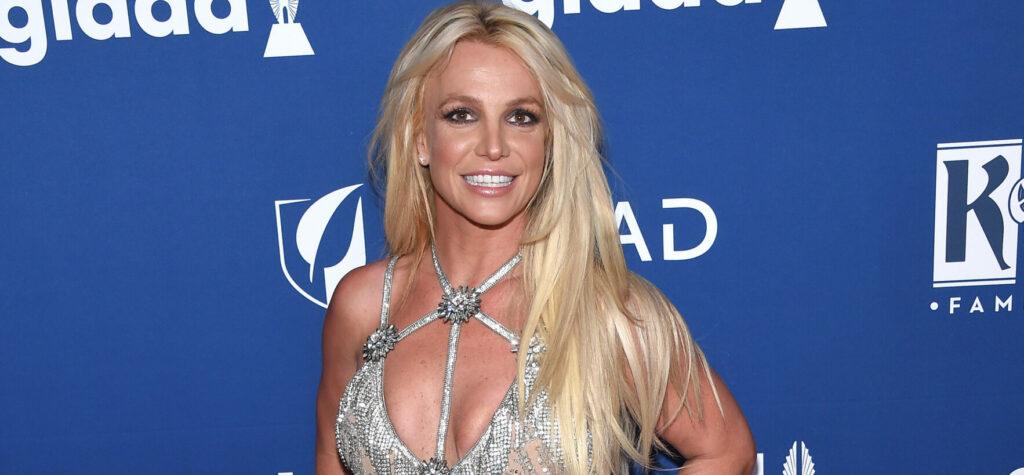 "They even gave remixes to my sister but why was I always told no?" she continued, bringing up the time Jamie Lynn put out a remix of her songs at the 2017 Radio Disney Music Awards. "So much wasted time to only embarrass me and humiliate me and I guess it seems odd to most now why I don't even do my music anymore… that's just the surface issues."
"People have no idea the awful things that were done to me personally … and after what I've been through, I'm scared of people and the business !!!!" she added. "They really hurt me !!!!"