Saweetie locked in plenty of massive brand collaborations in 2021 and now, she's keeping the momentum rolling into 2022. This involves working with one of the greatest musicians of all-time in Cher, as well as MAC Cosmetics.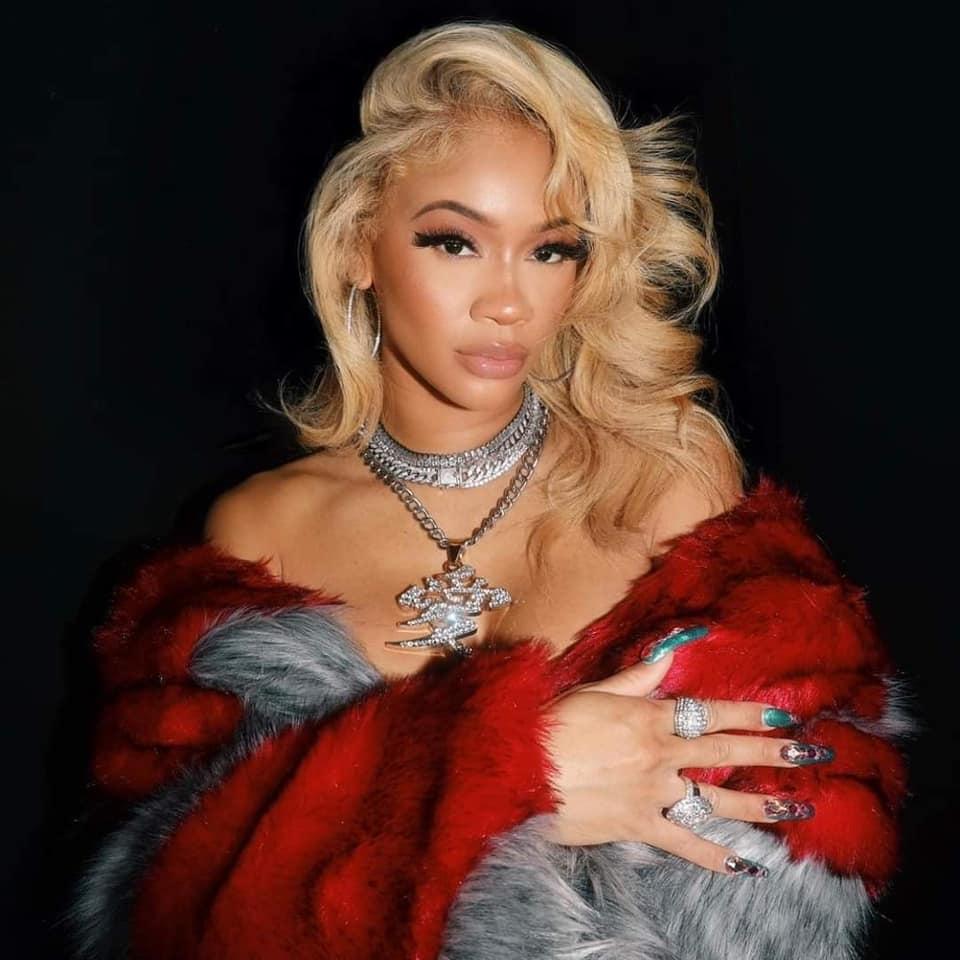 Saweetie And Cher Get Together For MAC Collab
Saweetie recently took to her Instagram feed to announce her new MAC Cosmetics collaboration, and Cher is also part of it. The two starred in an ad together, and took stunning photos for this campaign as well.
"How'd we do it, @Cher ❄️?!!! Me and my new bestie have teamed up with @maccosmetics to challenge you to put their high-performance products to the test. Why? Because performance is EVERYTHING. #IKDR!!! Get my ICY look, set your challenge and show us what your M·A·C can do with #MACChallengeAccepted. #MACPartner"Love Me Liquid Lipcolour in E For Effortless
👁️Studio Fix Fluid SPF 15
⏰Eye Brows Styler
💦Fix+
👁️Pro Longwear Paint Pot in Painterly
🖤Brushstroke 24-Hour Liner in Brushblack"
View this post on Instagram
Saweetie Also Had McDonald's And Crocs Collabs In 2021
Saweetie has been one of the most marketable artists in the industry. Among the other collaborations that she was able to lock in in 2021, was McDonalds and Crocs. She received her own "Saweetie Meal" which was sold to the public. This meal contained a Big Mac, a 4-piece Chicken McNuggets, a medium order of French fries, a medium Sprite, Tangy BBQ Sauce and "Saweetie 'N Sour" sauce.
Saweetie's Crocs collaboration first surfaced in August, when Hidden Halley gave her her own ranch Crocs. Several months later, it was made official again, regarding the rapper and Crocs working together.
"No one loves ranch and Crocs as much as @saweetie, and no one does ranch better than @hidden.valley," said Crocs on her Instagram feed, back in September. "Today, Saweetie delivered up the ranchiest collab ever! And now, Hidden Valley Ranch X Crocs are officially here! Take a dip 🍕 with us and enter the drawing for your chance to purchase at the link in our bio. Quantities are limited."
View this post on Instagram
Saweetie Had Notable Breakup In 2021
In March 2021, Saweetie also made headlines due to her breakup from Quavo. She revealed on Twitter that the relationship with the Migos rapper was over and that she felt hurt and betrayed. Saweetie also hinted at allegations of cheating.
"I'm single. I've endured too much betrayal and hurt behind the scenes for a false narrative to be circulating that degrades my character. Presents don't band aid scars and the love isn't real when the intimacy is given to other women."
Lately though, Saweetie has also been rumored to be dating rapper Lil Baby. This comes after Hollywood Unlocked reported in November that Baby supposedly spent $100,000 on Saweetie at a Chanel store in New York City. The two rappers have still yet to publicly address whether or not they are an item, or that everything has simply been all speculation.