Drake has definitely been getting into top shape physically, over these last several years. He updates his body progress on his Instagram feed and now, fans are impressed with the physique that he is now displaying, in his latest IG post.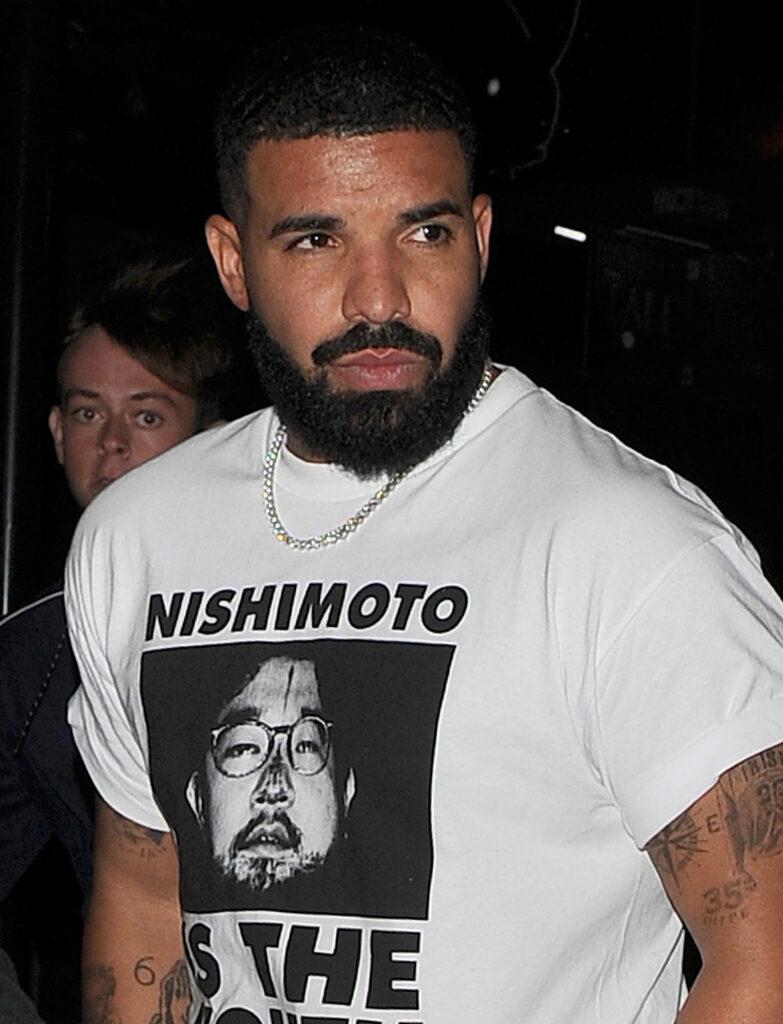 Mega
Drake Shows Off Body During Beach Visit
Drake has taken to Instagram to upload a myriad of photos of himself at a recent beach trip. The rapper/singer is seen diving into the beautiful water in the ocean, as well as him getting a workout in shortly after.
At this beach, Drake was also spotted with three other friends, after a very relaxing day. Once he was done enjoying himself in the water, Drake also included a photo in his new IG post of him wearing an "OVO Golf Club Turks & Caicos" polo shirt.
It appeared that this beach trip was also in Turks & Caicos. Drake also had on a Nike/OVO hat to match with the same polo shirt. The sun was also setting in the background, after an enjoyable day in the ocean.
View this post on Instagram
Drake Appeared To Be Celebrating Friend's Birthday
Drake's latest beach photos of him showing off his latest physique definitely has fans impressed. This beach visit is said to be in Turks & Caicos, and it seems that Drake was celebrating his friend's birthday there.
Drake took to his Instagram stories to wish a happy birthday to his friend, Carnage. He went on to tag him in an Instagram story, and said:
"Happy Carnage Day my actual brother. Not sure how we got separated at birth but we are here now."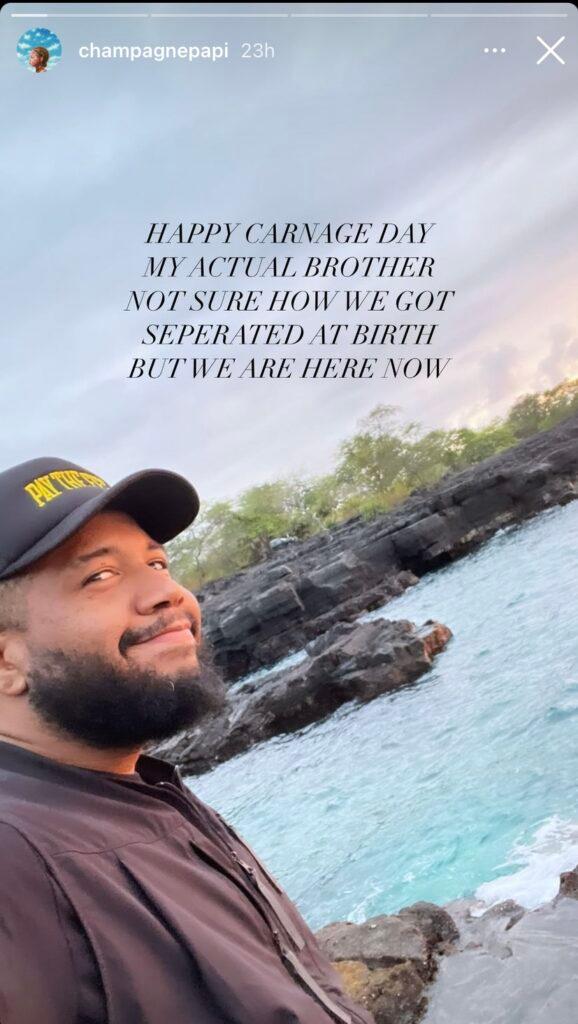 Drake Gave Back To Fans In Big Way For Christmas
Drake also recently went viral, after he handed a fan a huge stack of cash for Christmas. These bills appeared to be in Canadian currency, as Drake was reportedly in his hometown of Toronto for the holiday.
Drake is said to have given other fans in the area stacks of this money for Christmas as well. The one fan who uploaded the viral clip of Drake giving him money and posing for a video said in his caption:
"@ChampagnePapi giving away racks for Christmas. Life's f*cking unreal man. Legend of the city."
Drake gave out stacks of cash to people in Toronto for Christmas pic.twitter.com/EeFR1aWWXt

— Daily Loud (@DailyLoud) December 27, 2021
Drake Recently Withdrew His 2022 Grammy Nominations
In December, Drake also had social media very surprised, when he suddenly decided to withdraw his 2022 Grammy nominations. It's unclear why the Canadian superstar decided to make this move, as he was nominated for Best Rap Album, for "Certified Lover Boy," and for Best Rap Performance, for "Way 2 Sexy," featuring Future and Young Thug.
This decision was ultimately made by Drake and his management. There has been speculation that the withdrawal was due to Drake being listed in a myriad of Astroworld Festival lawsuits. Neither Drake nor his team have since addressed the official reasoning.