What seemed to be a hearty post featuring Hilary Duff and her 3-year-old daughter Banks Violet Bair took a turn for the worse when some users viewed it.
Banks' godmother Molly Bernard took to social media with a controversial video where the toddler was absent from her car seat.
This clip has led to severe public outrage from online critics who believe, from the short video, that Duff should have done a better job of protecting her daughter.
Hilary Duff Slammed Over Daughter's Absence From Car Seat
On Monday, January 3, Duff's co-star in "Younger," Bernard, posted an adorable Instagram slideshow featuring Banks and her mother.
The "Lizzie McGuire" actress and her 3-year-old were seen on a joyful car ride when fans noticed the offspring was not in a car seat.
California laws state that persons below 8 years of age must be secured in a booster seat or a car seat in the back of a vehicle. A worried fan wrote, "I love all of you but Banks not in a car seat breaks my CPST heart 😢."
Another commenter felt that Banks was put in a dangerous position, writing, "Child endangerment. California law requires children in a car seat or a booster depending on age/height and weight."
A user posited a worst-case scenario with, "Thank goodness you weren't in a car accident. That sweet child would have been deceased. #thetruthhurts."
View this post on Instagram
The "Younger" Actress Tributes Husband Matthew Koma
Duff may be silent over comments about her car ride with Banks but not about how head-over-heels she is with her husband of over three years, Matthew Koma.
The Blast revealed in October that the "A Cinderella Story" actress updated Instagram with six slides from a family outing.
Duff's three children and Koma were seen surrounded by pumpkins and looking cozy. Under the cute pictures was an even sweeter caption.
The "This Heart" singer gushed that Koma helps make breakfast, pack the kids' lunches, and make sure they get to school.
Duff notes that her husband does all this while working full-time and "When the days seem impossible to get through. I'm glad to be trudging with you."
The "Hilary Duff" artiste thanked Koma for all the laughs and excitement about her new show. She joked that he's pretty dorky, but she'll keep him if he will have her.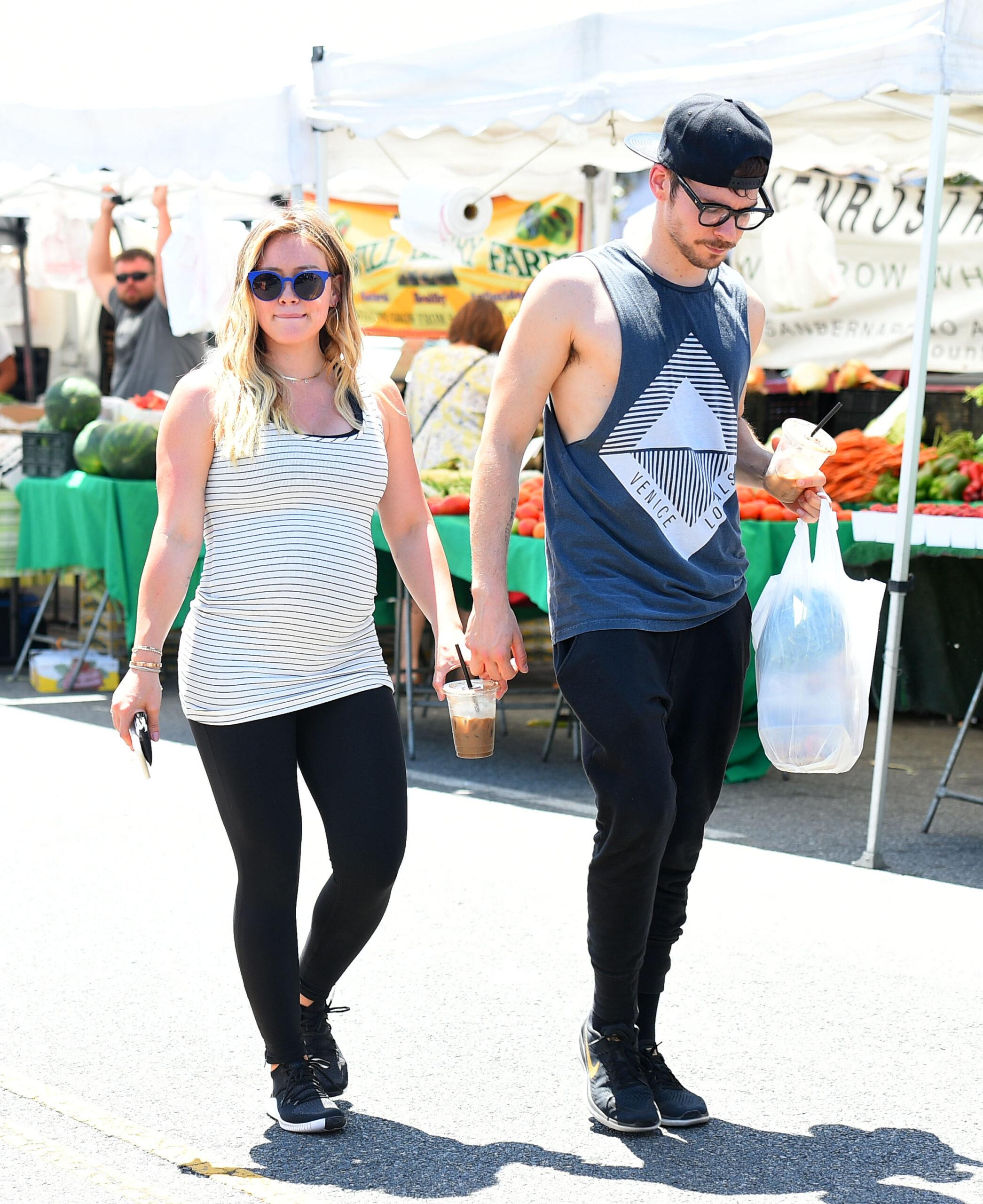 The "How I Met Your Father" Actress Joined By Kim Cattrall
Duff stars in the "How I Met Your Mother" Spinoff titled "How I Met Your Father." The producers of the program have confirmed the presence of another celebrity. 
The Blast shared last November that "Sex and the City" actress Kim Cattrall will play the older embodiment of Duff's character in the series, Sophie.
The "How I Met Your Father" series features a group of friends in the same light as the original acclaimed series, but with more diversity from the characters.
The cast comprises Valentina [Francia Raida], Jesse [Chris Lowell], Sid [Suraj Sharma], Charlie [Tom Ainsely], Ellen [Tien Tran].