What does Jenni Farley, popularly known as JWoww, keep in her fridge? Allow her to show you.
The 35-year-old reality star revealed exactly what's inside her fridge on a typical day when she snapped a picture over the weekend and posted it to Instagram earlier today.
Helping Out Her Mom
View this post on Instagram

The photo showed her 7-year-old daughter, Meilani Mathews, whom she shares with her ex-husband Roger Mathews. She appeared to be standing on a stool while holding a kitchen towel. The fridge behind her was empty, while the kitchen counter was filled with food.
Healthy Food?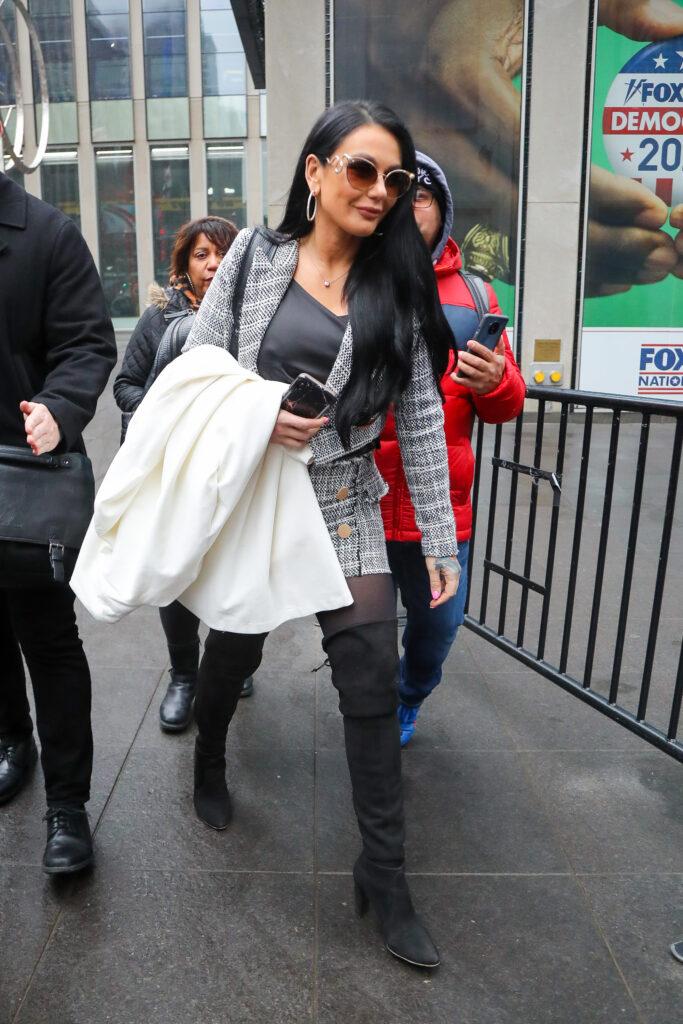 So, what occupied most of the space? Plenty of olives, for one. JWoww's fridge was stocked with several glass jars of olives. She also had Oikos' Triple Zero Greek Yogurt and various brands of cream cheese, Heinz tomato ketchup, a carton of milk, and some canned drinks.
There were also juices in plastic bottles, plant-based butter, a carton of milk, some Hawaiian sweet bread, and a Keto-friendly product. It seemed like the TV personality had some leftovers and a ready-to-cook meal in a box. She also had a box of classic Fruit Loops cereals for the kids.
Praising Her 'Princess'
View this post on Instagram

"@meilanimathews decided to clean and reorganize the refrigerator 🙏🏽🙌🏽 my princess 👑" JWoww captioned the share.
In less than 24 hours, the post earned over 100,000 likes. Plenty of fans also reacted to the picture — mostly praising her daughter for the initiative — amassing more than 300 comments.
"Omg this was me as a child, and I am still a type a tortured soul to this day 😂 Whyyyy are we like this!" a follower wrote.
"Can you send her here when she's done?! Lol she's adorable such a good girl," quipped another commenter.
"Wow that's amazing she is so independent ur daughter took the initiative to do it herself with no one help she did cause she wanted it and yo help her mom at true young little lady blessed her keep up the good work mama," added the third fan.
"I did that last night. That's amazing a child her age to do that," remarked a fourth one, adding a red heart emoji.
Their Strong Bond
View this post on Instagram

The mother and daughter love spending time with each other. JWoww has featured her baby girl on her YouTube channel. The duo has also teamed up in producing clothes. The "Jenni & Roger" alum has a store called Heavenly Flower, which she named after Meilani, as per US Weekly. For those who don't know, her daughter's name means "heavenly" in Hawaiian. The shop is located at the American Dream Mall in East Rutherford, New Jersey.
Matchy-Matchy
View this post on Instagram

JWoww admitted that the boutique was Meilani's idea.
"I've always talked about how I would love to one day open a store with her, and she looked at me and goes, 'Well, why don't we have our own clothes that mommy and me can match?'" she told the outlet. "I was like, 'I'm sorry, what?' She goes, 'Let's match! Mommy and me, and if [Greyson] is good, we'll do his too.'"
JWoww has a 5-year-old son, Greyson Mathews, whom she also shares with her ex.