Addison Rae is breaking the internet!
The 21-year-old famous TikTok star celebrated New Year's Day with someone special. She shared a photo of herself curled up next to her boyfriend, Omer Fedi, also 21, on Instagram in honor of the special occasion. The pair have been dating since August 2021.
Showing A Little PDA
View this post on Instagram

The photo showed Addison leaning onto her beau, resting her head on Omer's shoulder. The "He's All That Star" also wrapped her arms around his torso, while the Israeli songwriter placed his left arm over her shoulder and around her back. The couple was lounging on a white cushion found on the side of the boat while basking under the bright sunshine.
Flaunting Her Bikini Body
View this post on Instagram

Addison rocked a risqué bikini set for the occasion. It was mainly purple with light pink straps. In a photo shared to her Instagram Story, the top boasted tiny triangle cups that covered only what was necessary. That said, it exposed a glimpse of her sideboob and cleavage through its plunging neckline. The bottoms, meanwhile, had a thong design that showcased her perky posterior.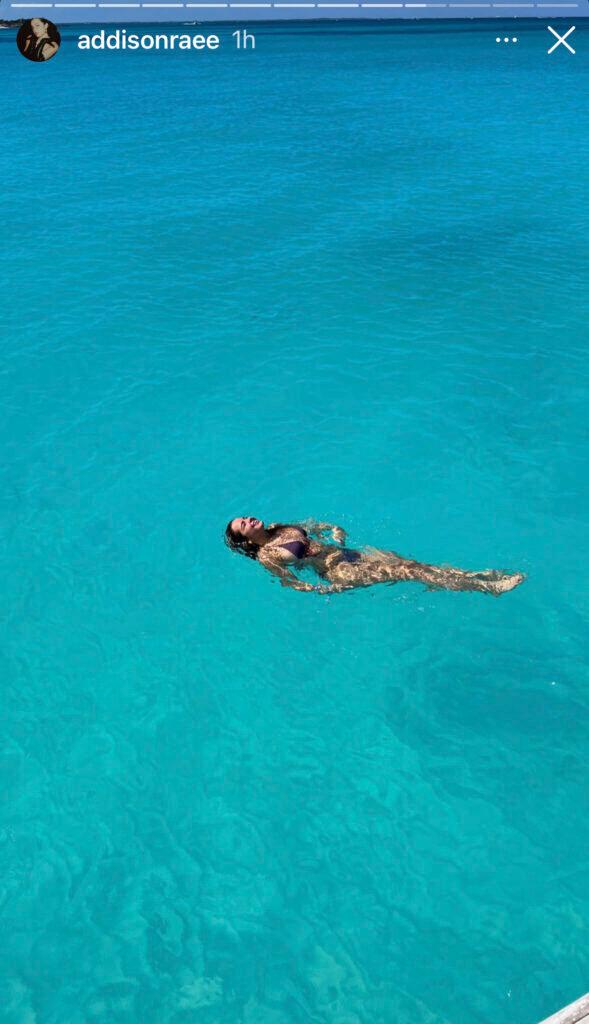 Omer sported a plain white shirt and an interesting pair of blue jeans. It seemed like his pants were made up of several patches of various colors of denim.
Addison had her blond locks tied in a bun using a pink clamp. Omer left his overgrown bleached locks cascading down his back.
A Sweet Getaway
View this post on Instagram

The geotag revealed that they were in the Turks & Caicos.
Addison captioned the sweet share with "air + fire."
Mixed Reactions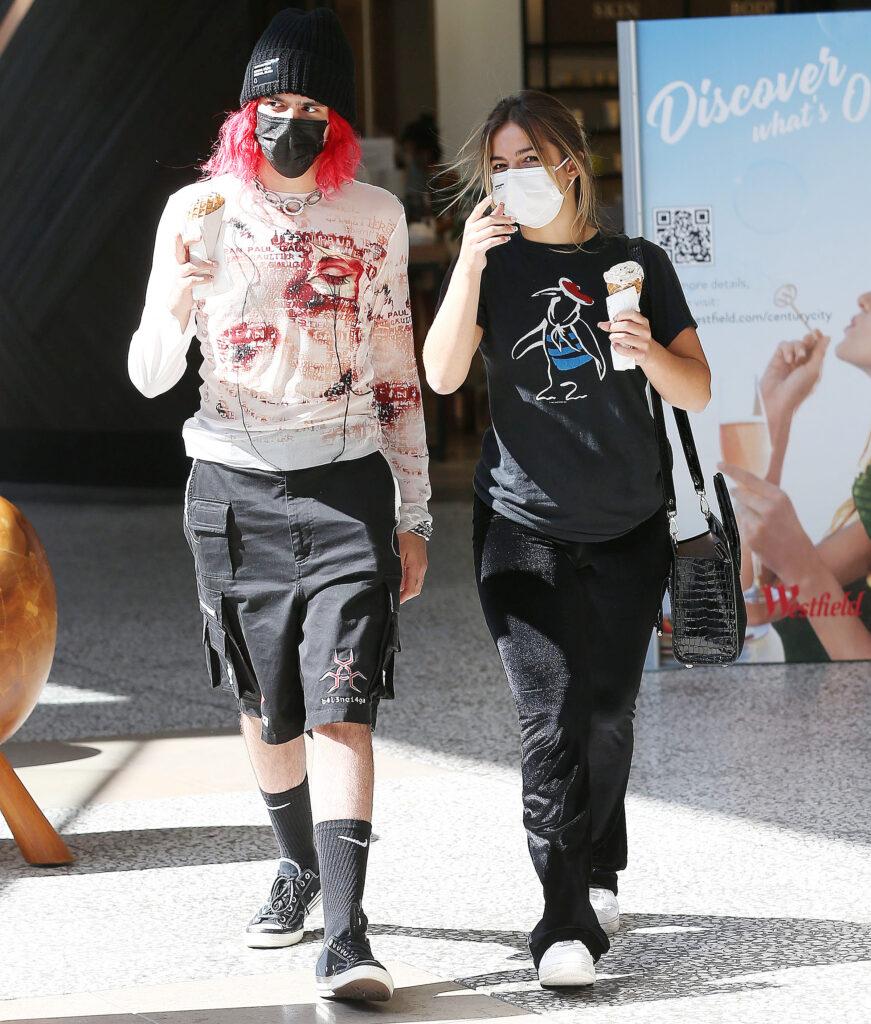 The actress' followers clearly loved seeing the couple together, as the post garnered over 2.1 million likes. It also earned more than 3,000 comments in the same time span. Some supporters were jealous of Omer for dating Addison, while others were simply bewildered at their relationship.
"He's got to be the funniest man on the planet," one wrote.
"Bro why do you choosed to be lesbian 😢" added another follower.
"You're dating a girl ??!!!" echoed a third commenter.
"this still makes no sense," remarked the fourth one.
Going Strong
View this post on Instagram

Addison and Omer have been spotted together a few times before making their romance public.
"Addison and Omer are super into each other," a source told Us Weekly, adding, "they've been together for four months" and that "She's very into him. She thinks he's so cool and loves his music."
The musician made his relationship with the influencer Instagram-official in August last year, around the time her Netflix movie "He's All That" came out.
"Me and my baby are both number 1 atm. I'm so so so proud of her," Omer captioned the share, adding the film's status alongside The Kid Laroi and Justin Bieber's "Stay" sitting at No. 1 on Billboard's Hot 100 chart. He worked on producing the song.
Her Family Loves Him
View this post on Instagram

He's mom-approved. Addison's mother, Sheri Nicole, left a heartfelt comment on another Instagram post, saying that Omer is an "amazing person" who makes her daughter's "soul shine."
Addison dated fellow TikToker Bryce Hall, 22. They started seeing each other around late-2019 and officially split in March 2021.