The film "American Underdog: The Kurt Warner Story," has finally hit theaters on Christmas Day after a long wait.
Many fans were excited to see actor Zachary Levi return in yet another leading role. The actor, comedian, and singer is best known for playing Chuck Bartowski in the TV series "Chuck" from 2007-2012 and the titular superhero in 2019's DC hit "Shazam!"
Directed by Jon Erwin, the inspirational sports drama also stars Anna Paquin, Dennis Quaid, Adam Baldwin, and Chance Kelly.
What Is 'American Underdog' About?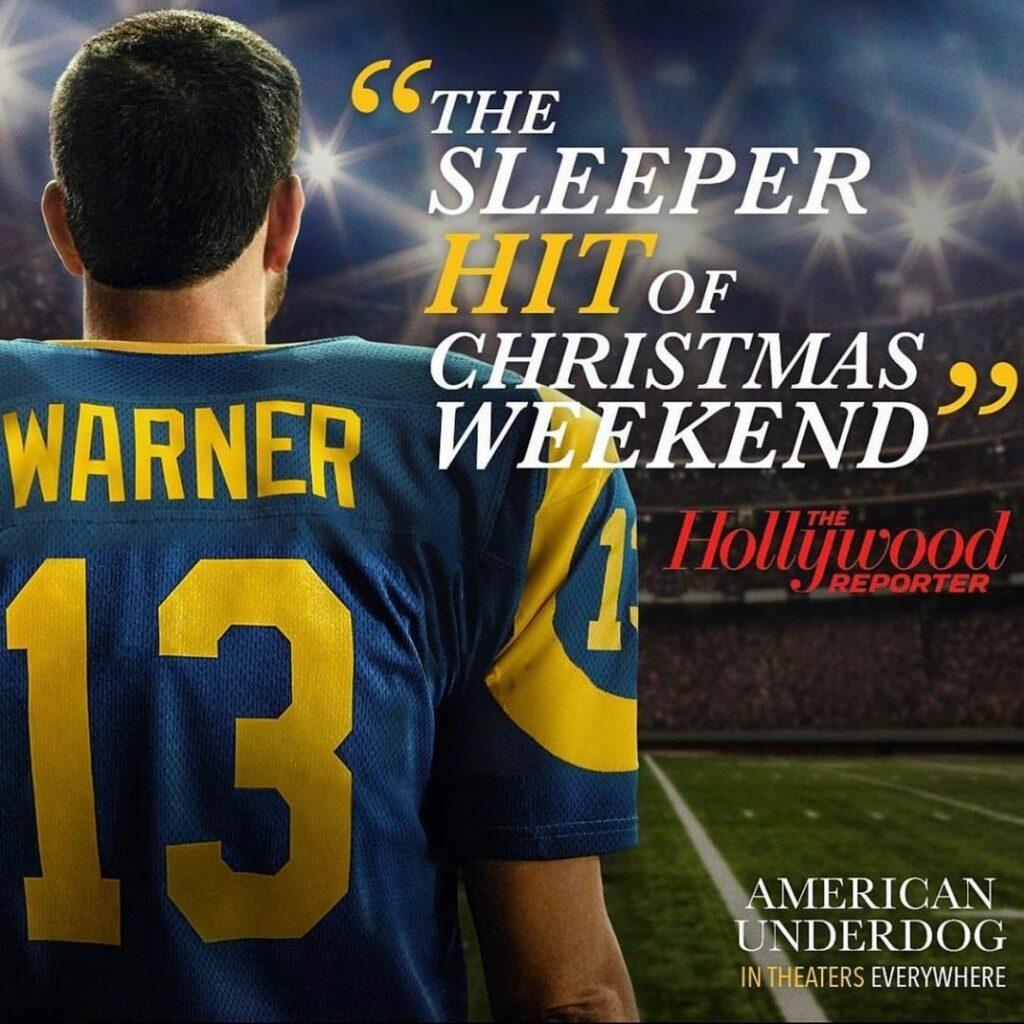 As the sub-heading implies, the 2021 sports drama tells the true story of Kurt Warner. Warner is a former American football quarterback who played in the NFL for 12 seasons, mostly with the St. Louis Rams and the Arizona Cardinals. Now 50, the star athlete was a two-time NFL MVP, Super Bowl champion, and was inducted into the Hall of Fame in 2017.
The candid film invites audiences to share in Warner's struggles and watch him overcome obstacles and setbacks in order to advance in his career with the support and encouragement of his wife, Brenda, his family members, his friends, his coaches, and his teammates. The inspirational tale helps teach young fans that, with enough hard work and dedication, no challenge is insurmountable.
Although the film only has a 73% fresh rating on Rotten Tomatoes, the film got earned major applause from fans with an audience score of 98%.
Randy Myers of the San Jose Mercury News gave a glowing review of the film, saying, "In this well-made crowd-pleaser of a biopic, the story of former Los Angeles Rams quarterback Kurt Warner is told with all the emotion and the abiding respect for the power of faith that it deserves."
Kurt Warner Says That Zachary Levi Did A 'Great Job Of Capturing Who I Am'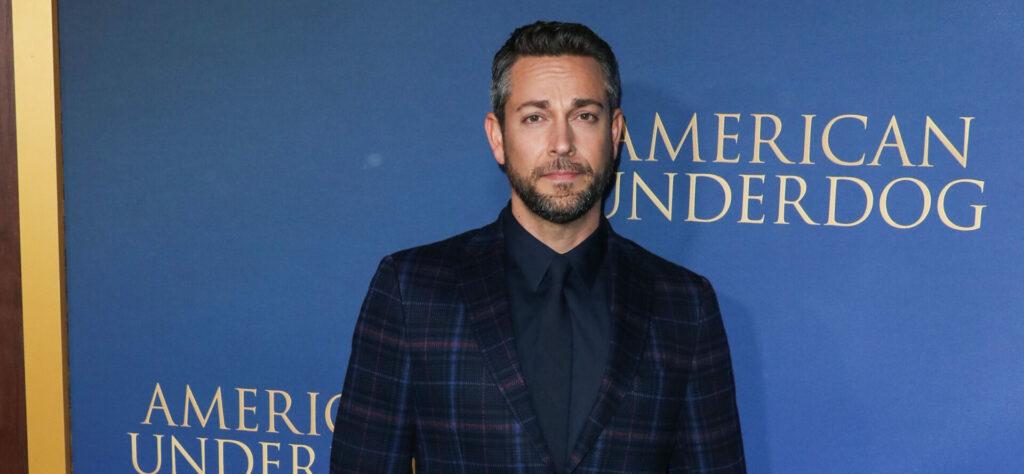 In a recent interview, Warner says that he was asked to be a consultant on the movie, but he really didn't need to do much with Levi in the leading role.
"When I got a chance to watch him on set, there wasn't a whole lot for me to do," Warner explained. "He did a great job of capturing who I am, and I think that's because of who he is as a person."
"I didn't have to go over this or that with him that much," Warner added. "I didn't have many complaints. He did everything I asked him to do."
He also praised Anna Paquin, who played his wife Brenda. "When they hired her, we started Facetiming, due to the pandemic, for hours," he explained. "She wanted to know why I believe what I believe. She wanted to do the work, and she cared about it. She is proud of her work, and I am proud of her."
Although it put his relationship with Brenda in the spotlight, Warner admitted, "It was more difficult for her than me, because my journey was mostly the football part of it. It brought back a lot of crazy emotions for her, seeing it on the big screen."
"The football side of it, you want to get right," he added. "But I can't imagine when you talk about life stuff, like your parents' death and your son being injured. I wanted to make sure that was true to form. It's so connected and personal."
"American Underdog: The Kurt Warner Story" is currently playing in theaters.