Actor Ryan Reynolds is not doing so well today.
Just yesterday, Reynolds was joking about his crush on co-star Betty White, who played his grandmother in the 2009 romantic comedy "The Proposal" alongside Sandra Bullock.
On Thursday morning, the "Deadpool" star called out People magazine, who posted an article with the headline, 'Betty White Jokes Ryan Reynolds Still 'Can't Get Over' Her, Despite Her Crush on Robert Redford."
"I'm absolutely sick of the media exploiting past relationships just to drive clicks," he tweeted.
I'm absolutely sick of the media exploiting past relationships just to drive clicks. https://t.co/xV8v2vVvXB

— Ryan Reynolds (@VancityReynolds) December 30, 2021
"I've heard Ryan can't get over his thing for me," White told People in a recent interview. "But Robert Redford is The One."
Unfortunately, on New Year's Eve, "The Golden Girls" actress tragically passed away suddenly at 99. She was getting ready to celebrate her 100th birthday on January 17, 2022. Both celebrities and fans dropped what they were doing and took to social media to express their condolences.
Ryan Reynolds Says 'The World Looks Different Now'
View this post on Instagram
Ryan Reynolds took to Instagram to mourn the loss of the great acting legend, saying, "The world looks different now."
"The world looks different now. She was great at defying expectation," he wrote. "She managed to grow very old and somehow, not old enough. We'll miss you, Betty. Now you know the secret."
Many fans and celebrities alike commented on the post. Jessica Rivera commented with several broken-heart emojis.
Don Saladino wrote, "The world has lost a very special person. RIP Ms. White."
Danny Galieote commented, "Ah maaaan…sads to hear this news. The world is different without her."
"Icon," commented Brad Lambert. "She will be missed."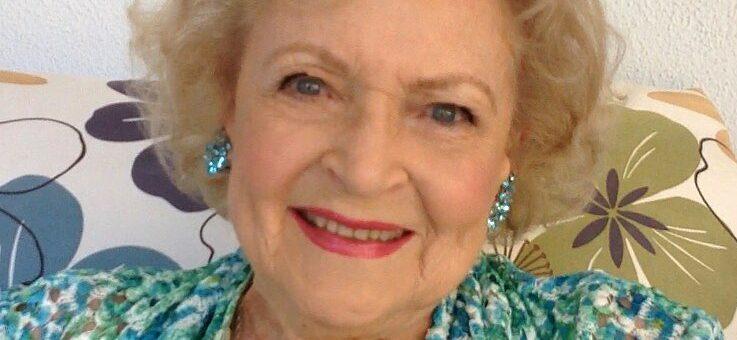 "She always seemed like she lived like she was young, and that's why I loved her," a fan wrote.
"So sorry for your loss," said another fan. "We could tell how much you loved her."
During the same People interview, Reynolds had no hard feelings over White's crush on Redford, admitting that he's been a fan of White "for as long as I can remember."
"I heard that scripts for 'Golden Girls' were only 35 pages, which makes sense because so many of the laughs come from Betty simply looking at her castmates," Reynolds said.
He also called White a "typical Capricorn. Sleeps all day. Out all night boozing and snacking on men," he joked.
Hollywood Greats Mourn The Loss Of Betty White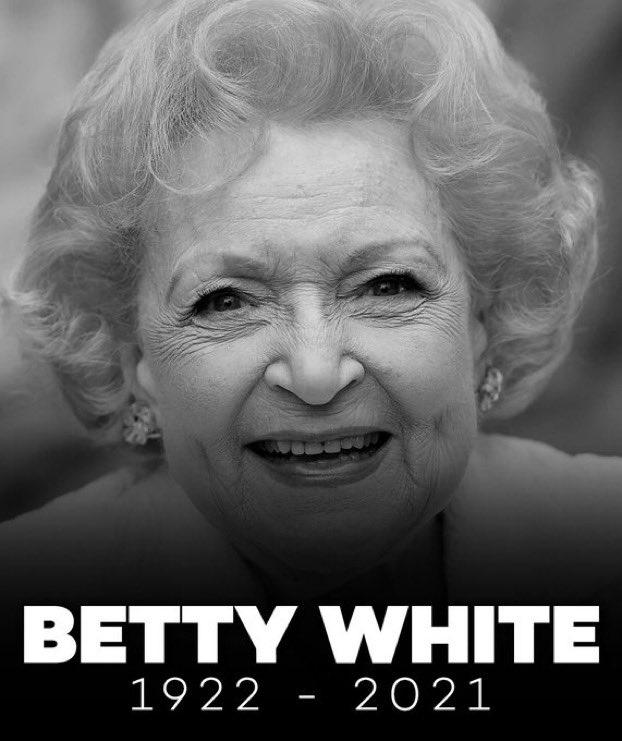 Many Hollywood celebrities took a moment to pause their New Year's Eve celebrations to express condolences for the loss of the great acting talent.
Deaf actress and "CODA" star Marlee Matlin tweeted, "Betty White will go down in the history books as ageless..99 or 100, the numbers belie the fact that she lived the best life EVER! RIP Betty White."
"Star Trek" alum George Takei tweeted, "Our national treasure, Betty White, has passed just before her 100th birthday. Our Sue Ann Nivens, our beloved Rose Nylund, has joined the heavens to delight the stars with her inimitable style, humor, and charm. A great loss to us all. We shall miss her dearly."
"When midnight strikes tonight, let us all raise a toast to Betty," he added.
Betty White was an icon, a legend, and consistently found a way to be the moment over her nearly 70 year career.

A trailblazer. An original. And a truly kind soul. May she be forever surrounded by four-legged animals in heaven. pic.twitter.com/agiNKiSY7O

— Jarett Wieselman (@JarettSays) December 31, 2021
"Will & Grace" actress Debra Messing tweeted, "Betty White. Oh noooooooo. I grew up watching and being delighted by her. She was playful and daring and smart. We all knew this day would come but it doesn't take away the feeling of loss. A national treasure, indeed. Fly with the Angels."
"Happy Days" actor Henry Winkler, best known as "Fonzie," tweeted, "Betty White : I is very hard to absorb you are not here anymore.. But the memories of your deLIGHT are ..Thank you for yur humor , your warmth and your activism .. Rest now and say Hi to Bill."
You can rest now, Betty White.

You made me smile, cry and bust at the seams laughing on many occasions.

Bless your soul. 💕 pic.twitter.com/yweGQHtN0F

— 𝒟𝓎𝓁𝒶𝓃 𝒞𝓇𝑜𝓈𝓈 (@MissingPxges) December 31, 2021