According to Debra Messing, there is no better way to end the year 2021 than by contacting the highly contagious COVID-19 virus.
This is Messing's way of putting on a brave face and staying positive with her mindset while also positive with Coronavirus.
The American star detailed her condition on social media and her plans for quarantine. She also requested help from fans to keep boredom at bay.
Debra Messing Stays Positive Amid Contact With COVID-19 
Messing showed she is not sitting around feeling sorry for herself but looking at the humorous side of things upon her latest unfortunate announcement.
On Thursday, December 30th, the "Will & Grace" star broke the news on Instagram that she has tested positive for COVID-19.
The 53-year-old uploaded a selfie wearing a cute pink floral hair bonnet. She looked relaxed while covered with a black sheet face mask.
"Yup. Happy New Year! Actually, it is the perfect end to 2021. The juicy cherry on the proverbial cake," Messing sarcastically penned in her captions.
View this post on Instagram
The "Dirty Dancing" Actress Reveals Plans For COVID-19 Quarantine 
Messing's selfie hinted at her plans for the next 10 days of quarantine. She intends to "beautify…..Or maybe I'll sleep…" though she also has a lot of work to get done.
Isolation can get quite boring, so the New York University alumni also asked fans to recommend what to watch during her free time in the comment section.
Celebrity fans and friends immediately flocked under the post to sympathize with the star and send their well-wishes.
An internet user recommended "Don't Look Up," adding, "I hope you feel better soon! 💜" Another typed, "Ooohhh nooo🙄🙄 Get well soon and start the New Year very relaxed 😌"
Several fans recommended she watch their favorite show, which she starred in "Will & Grace." Some requested that she go live while watching it to tune in.
Hollywood pen pals also sent love to Messing. Chelsea Handler expressed her frustrations over her friend's condition with, "How annoying." Jen Pastiloff commented, "Ughhh sorry babe."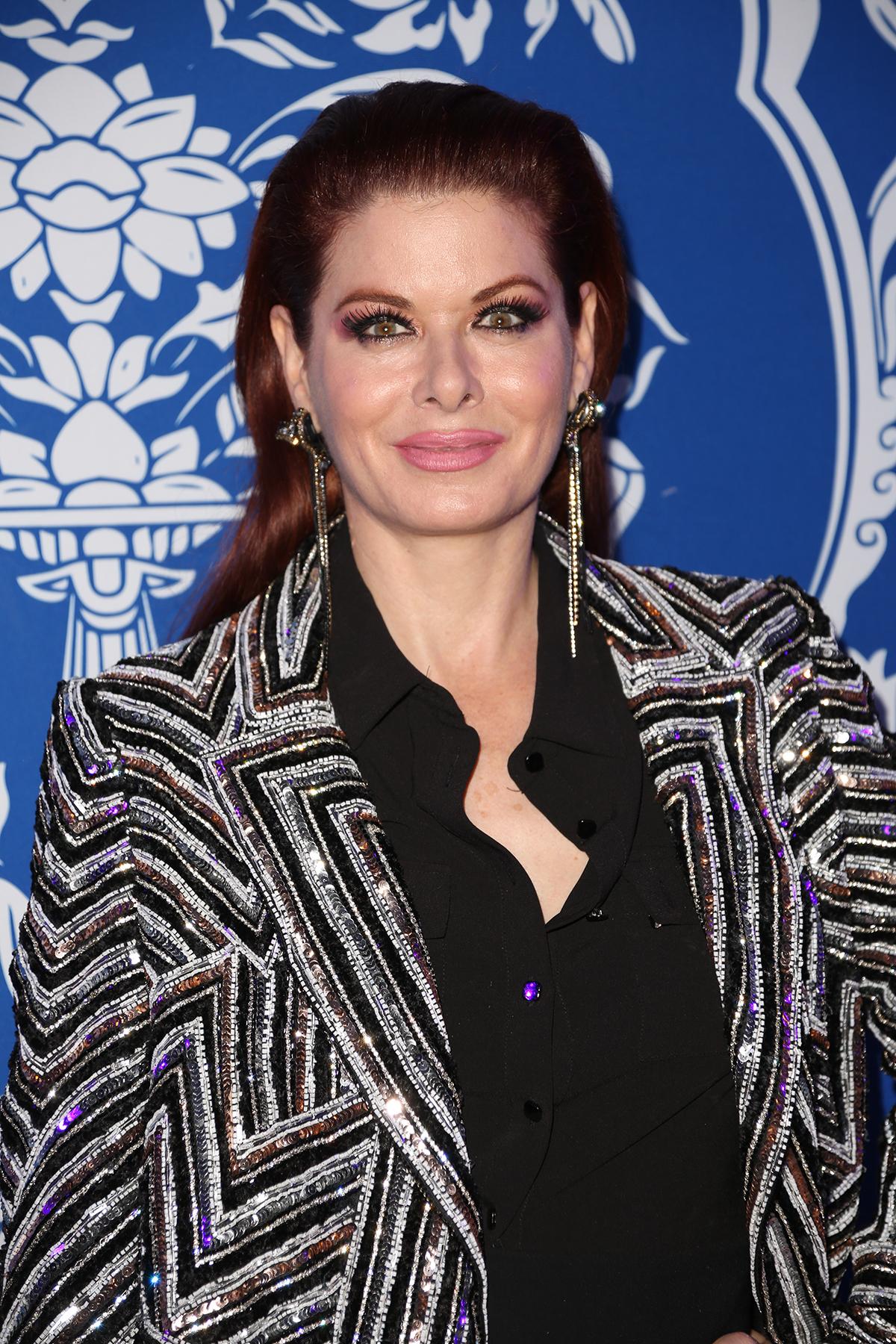 Matthew Cooke recommended "The Great British Bake Off" and asked his friend to get well soon. Messing certainly has a lot of support and shows to watch these next 10 days.
The "Will & Grace" Star Questioned Kim Kardashian's Selection As "SNL" Host
Messing has had an eventful year, and she always lets her followers know what she is feeling, even if it is against a massively popular socialite.
The Blast shared in September that, before "The Mysteries of Laura" actress was taking shots for the COVID-19 vaccine, she was taking them at Kim Kardashian.
When Variety revealed that the "Keeping Up With The Kardashians" alum would be one of "Saturday Night Live hosts," Messing took to Twitter with her reaction. The "Smash" actress tweeted:
"Why Kim Kardashian? I mean, I know she is a cultural icon, but SNL has hosted, generally, who are performers who are there to promote a film, TV show, or album launch. Am I missing something?"
Perhaps "SNL" would be among the shows Messing enjoys during her 10-day quarantine into the New Year. Whatever the case may be, fans can expect exciting posts from her in 2022.