Kim Kardashian is speaking out after the victorious reduction of truck driver Rogel  Aguilera-Mederos' prison sentence from 110 years to prison 10 years.
Kim advocated for the truck driver responsible for a car crash that killed four people. Now, she's thankful that her voice alongside million others was heard.
Kim Kardashian Thanks Governor Of Colorado
In an Instagram story update shortly after Aguilera-Mederos' sentence was reduced, Kim expressed her heartfelt gratitude to Governor Jared Polis, who granted the clemency.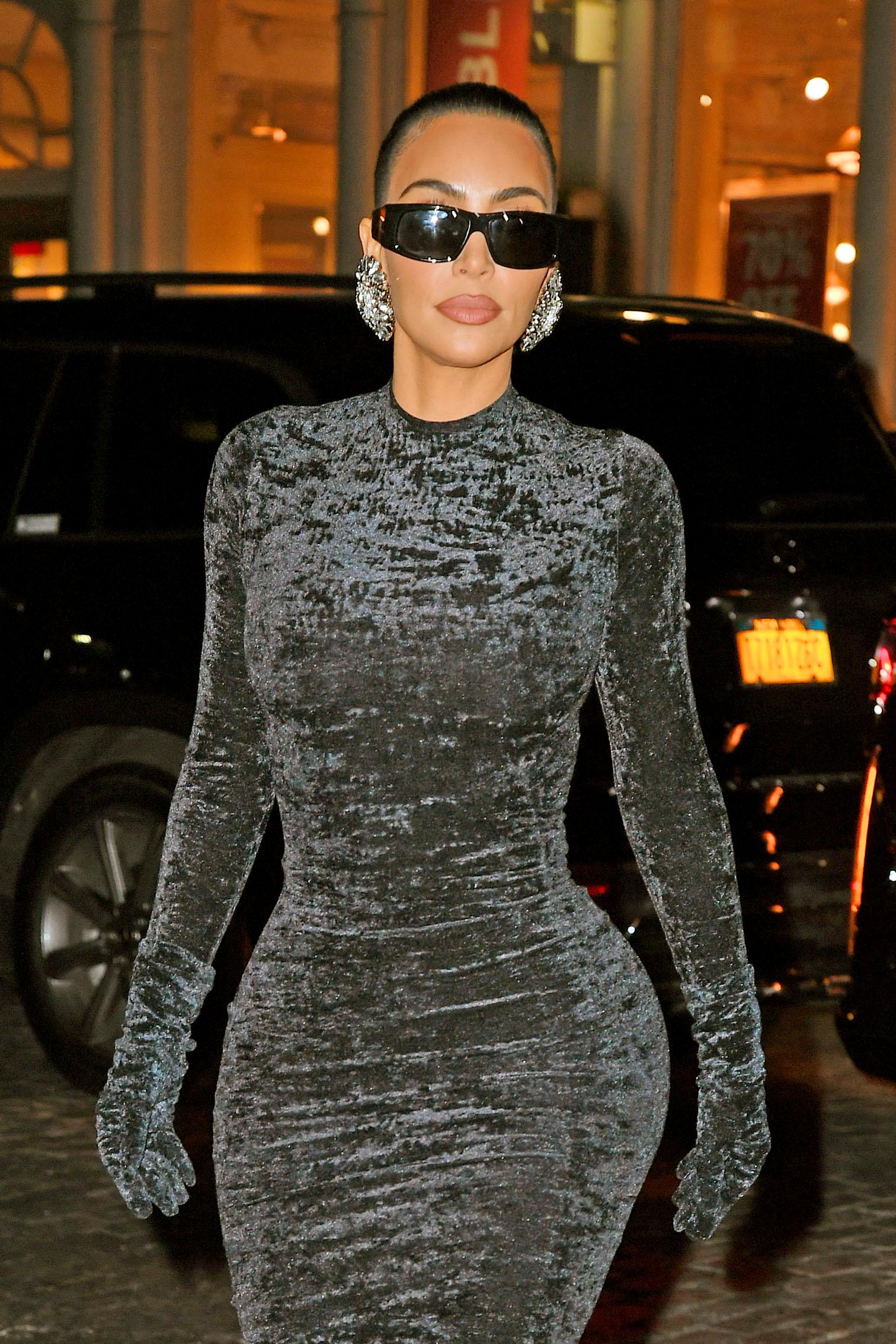 The "Keeping Up with the Kardashians" star wrote, "Thank you @govofco" for taking action to reduce Mr. Aguilera-Mederos' sentence! While his new sentence is ten years, he will now have an opportunity to come home in five years and be with his wife and son."
Kim continued, describing the reduced sentence as an evident example of why the mandatory minimum sentence needs to be abolished. She concluded her statement, writing, "I'm grateful to Governor Polis for his empathy and leadership on this case."
Aguilera-Mederos was convicted in 2019 as a first-time offender after the truck he was driving had a failed brake, causing him to crash into cars on the highway. Although he fully cooperated with the authorities, and it was an accident, the 23-year-old was still given a 110-year prison sentence due to Colorado's strict minimum sentencing laws.
The Truck Driver Was Given Clemency
BREAKING: Colorado Gov. Jared Polis announced the commutation of Aguilera-Mederos' sentence, cutting it from 110 years to 10. https://t.co/GpTgDdOYm5

— Complex (@Complex) December 31, 2021
Following a petition of over 5 million signatures, protests from truck drivers state-wide, and outcry from several prominent figures, Gov. Polis finally heeded the cries.
In his clemency letter, which was released on Thursday, Gov. Polis wrote, "The crimes you were convicted of are serious. Four individuals lost their lives and others were seriously injured because of your bad decisions."
However, Polis noted that he was "encouraged" by Aguilera-Mederos' personal reflection and the updated commercial vehicle safety changes that have since been effected.
As you might know, Kim was very outspoken about Aguilera-Mederos' case. The aspiring lawyer took "a deep dive" into the case on her Instagram story and even slammed a prosecutor on the case who made light of the situation.
Victims' Families Blasted The SKIMS Founder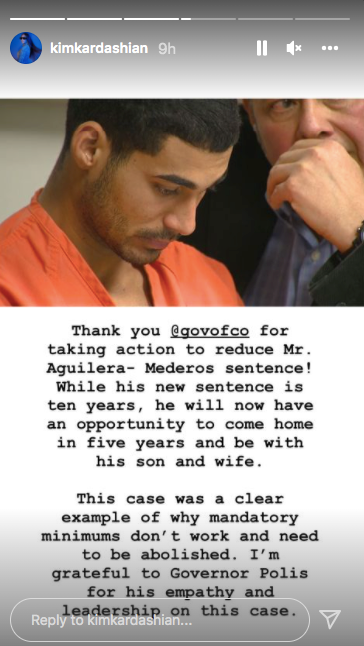 Although it seemed Kim was doing the right thing by speaking out against Aguilera-Mederos' unfair sentencing, not everyone was pleased by it.
As The Blast reported, Kim was heavily blasted by the wife of one of the victims. Kathleen Harrison, who lost her husband Doyle in the unfortunate incident, branded Kim, an uninformed party with the "loudest mouth."
Harrison claimed the accident could have been avoided if Aguilera-Mederos didn't lie about his driving experience and used the truck ramp to prevent a collision.
She, however, agreed that 110 years in prison was too harsh but believed Kim's input was unnecessary.