The LAPD has released the identity of the officer who killed 14-year-old Valentina Orellana-Peralta and 24-year-old Daniel Elena Lopez in a Burlington store in North Hollywood only two days before Christmas.
As The Blast previously reported, the young girl was trying on dresses with her mother in the dressing room when she was struck and killed by a stray bullet that passed through the drywall. Police were shooting at Lopez, who had assaulted victims inside the store with a bike lock.
On Monday, the LAPD released the body camera footage and surveillance camera footage online in a 35-minute video, showing the details of the gruesome attack. The officer was put on administrative leave while the investigation was ongoing.
LAPD Identify Officer William Dorsey Jones Jr. Behind Fatal Shooting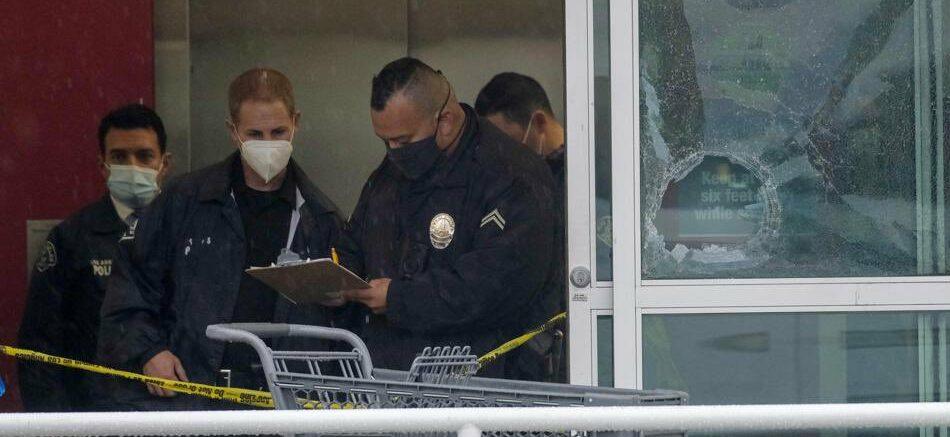 A local news outlet has identified Los Angeles Police Department officer William Dorsey Jones Jr. as the officer responsible for both deaths. Although the officer's name had been previously withheld from the public due to "pending department review processes," many criticized the department for its lack of transparency.
The news outlet reached out to Jones, who could not be reached for comment. His attorney did also not respond to any requests for comment. Although Jones reportedly kept up his social media presence throughout the holiday season, his social media accounts were scrubbed after his identity was revealed on Wednesday. Both his professional and personal Twitter accounts were both deleted.
LAPD North Hollywood Division, the one responsible for the negligent homicide of #ValentinaOrellanaPeralta, has deleted their Twitter account pic.twitter.com/qsWmBfbRWz

— Alex Villanueva is a useful idiot (@TierOnePoster) December 29, 2021
Screenshots reveal that the Twitter account for the LAPD North Hollywood Division was also briefly deleted on Wednesday, only to come back online on Thursday. Their last tweet is dated May 31.
According to his deleted Twitter account, Jones revealed that he was born in Louisville and was raised "in the west end of Louisville poor." Although he attended the University of Louisville, he dropped out in 2006 to "pursue a career in entertainment." In 2009, he revealed that he had joined the LAPD and graduated in March 2010.
Deleted Tweets And Images Shed Information On Jones' Personal Life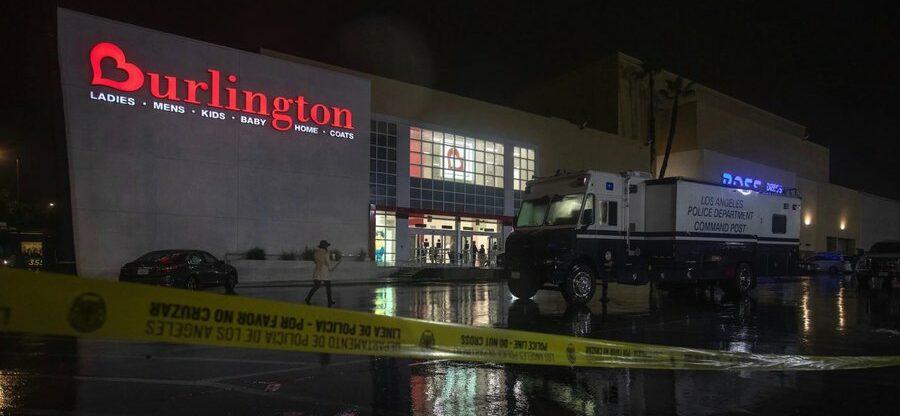 According to one source that heavily documented Jones' online interactions, Jones left the LAPD in January 2020 due to a knee injury and did not return until February 2021. During that time, he argued with activists over the murder of George Floyd.
Jones tweeted: "These are not peaceful protest [sic]. This is verbal and physical abuse against officers by citizens that continue to promote divisiveness and hate. A very volatile situation. 'Be Better Than You Were Yesterday' #OfficersFor Change."
Here's Officer William Dorsey Jones with @PaulKrekorian, the councilman for the district where 14 year old Valentina Orellana-Peralta and Daniel Elena Lopez were killed. Krekorian has not commented on the shooting. h/t @AxumSelassie https://t.co/n9B0xboRqu pic.twitter.com/hbMxlbEq7s

— Cerise Castle (@cerisecastle) December 28, 2021
Jones also reportedly coached for the Valencia High School football team with coach Larry Muir. Jones can be seen in footage that was shared on Twitter on November 27, 2021. The footage appears to be of the final game held a day prior, where the Valencia Vikings won the Division title.
Jason Bishop, who frequently spoke with Jones, said, "I was legit shocked when I found out 'Jones' was THAT Jones. Officer Niceguy. Freaking COACH Jones. Until that day I figured he'd be the LAST cop on the entire LAPD to go in guns blazing."
It is not clear if criminal charges will be filed against Jones at this time, but attorney Ben Crump is representing Valentina Orellana-Peralta's parents. Crump had previously represented the families of Trayvon Martin, Breonna Taylor, and other families who had lost loved ones due to excessive police use of force.
New w/ @JonnyPeltz: Officer Jones pushes other LAPD personnel armed w/ less lethal weapons out of the way and fires at least 3 lethal rounds from what appears to be an M16. Officer William Dorsey Jones has been with LAPD since at least 2011 & worked at the NoHo station since 2019 https://t.co/WyIvlWddbf

— Cerise Castle (@cerisecastle) December 28, 2021