Travis Scott has been remaining low key and hasn't been performing, ever since the disasters that unfolded at his Astroworld Festival. He was performing there in his hometown of Houston in November, as over 300 people went on to become injured.
10 people went on to lose their lives as a result of the injuries they sustained. Travis was also bashed online as a result of accusations that he knew what was happening in the crowd of 50,000 and didn't stop the show.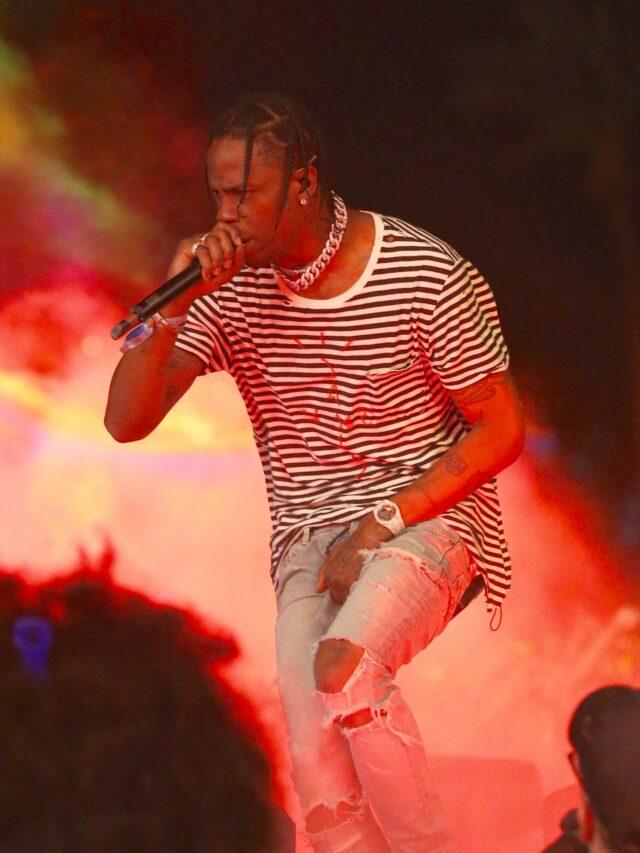 Fans Speculate That Travis Will Perform Again In May 2022
A question that many Travis fans and music fans in general are now asking, is when he will finally hit the stage again. As of now, there's speculation that he could end up being one of the headliners at the Rolling Loud festival in Miami.
This is annual festival is scheduled to take place from July 22-24, at Hard Rock Stadium. RL usually has their Miami festivals in May, but have been going with the July dates, since this past summer.
The Travis headlining rumors stems from the RL Twitter account tweeting "This early bird presale is for the ragers that trust the process." This is due to Travis calling his fans "ragers."
This early bird presale is for the ragers that trust the process

— Rolling Loud (@RollingLoud) December 27, 2021
We want @trvisXX at @RollingLoud 🦕 https://t.co/zc4fqGODI1

— NG (@Nguenoni1) December 30, 2021
Respect the hell out of RL if they give Travis a platform https://t.co/sHDR1hQSTR

— bubba and his shoe (@Bubbashoe94) December 29, 2021
Rolling Loud Is One Of The Biggest Music Festivals In The US
Rolling Loud has done very well with their Miami festivals over the last five years. In addition to Miami, the festivals holds annual weekend concerts in cities such as New York and Los Angeles. They've also ventured out to Portugal.
RL wrapped up their LA festival earlier this month. Among the headliners were Future, Kid Cudi, and J. Cole. Future even shocked fans, by bringing out Kanye West to perform. That came after Ye had his "Free Larry Hoover" benefit concert with Drake at the LA Memorial Coliseum.
Travis Was Reportedly Dropped From Coachella 2022 Lineup
According to KESQ, Travis was also recently dropped from the Coachella lineup, for their 2022 festival. Coachella hasn't taken place in Indio, CA since 2019, due to concerns about the COVID-19 pandemic.
Travis being dropped from Coachella was also said to be confirmed by the city of Indio and community services manager Jim Curtis. Coachella organizers, Goldenvoice, are reportedly the ones who made the final decision on deciding to not have Travis being part of their return in 2022.
In addition to Travis being dropped by Coachella, there have also been other business endeavors affected due to the aftermath of Astroworld Fest. Travis' Cactus Jack brand was supposed to collaborate with Dior next month, but that went on to be postponed.
Travis was supposed to launch this collab with Dior mens' artistic director, Kim Jones. The release of Travis' Nike Air Max 1 sneakers also went on to be postponed this month. The initial release date was December 16.