The National Football League is still reeling from the death of NFL coach John Madden.
Madden passed away suddenly on Tuesday, December 28. The cause of death has not yet been disclosed, but his passing was described as "sudden." He was 85-years-old.
Many athletes, coaches, and colleagues are paying tribute to the late coach, who was beloved by many and inspired the Madden video game franchise that bore his name.
John Madden: 'He Was Football'
Today we lost a legend.

Take a look back at Hall of Fame coach and broadcaster John Madden's iconic career. pic.twitter.com/P6MmCHsWnO

— NFL Network (@nflnetwork) December 29, 2021
In a statement, the Raiders said, "Few individuals meant as much to the growth and popularity of professional football as Coach Madden, whose impact on the game both on and off the field was immeasurable."
The NFL Commissioner Roger Goodell released a statement that read, "On behalf of the entire NFL family, we extend our condolences to Virginia, Mike, Joe, and their families. We all know him as the Hall of Fame coach of the Oakland Raiders and broadcaster who worked for every major network, but more than anything, he was a devoted husband, father, and grandfather."
"Nobody loved football more than Coach," he continued. "He was football. He was an incredible sounding board to me and so many others. There will never be another John Madden and we will forever be indebted to him for all he did to make football and the NFL what it is today."
Broadcasters And Coaches Remember 'One Of The All-Time Greats'
"John Madden is a part of the very fabric of this league, and of the game we all love so much."

The @NFLTotalAccess crew reflects on the legendary John Madden who died unexpectedly this morning. pic.twitter.com/V3ufq926qw

— NFL Network (@nflnetwork) December 29, 2021
Retired Los Angeles Dodgers broadcaster Vin Scully tweeted, "I was saddened to hear about the passing of John Madden, at age 85. One [of] the all-time greats, he showed me the ropes during our brief football partnership. He was always kind and delightful. He can now join his former partner, Pat Summerall, in calling Super Bowls in heaven."
Football coach Steve Mariucci shared his memories of Madden, saying, "He was so dedicated to the sport of football and to his family. And everything that was near and dear to him. We're going to miss him."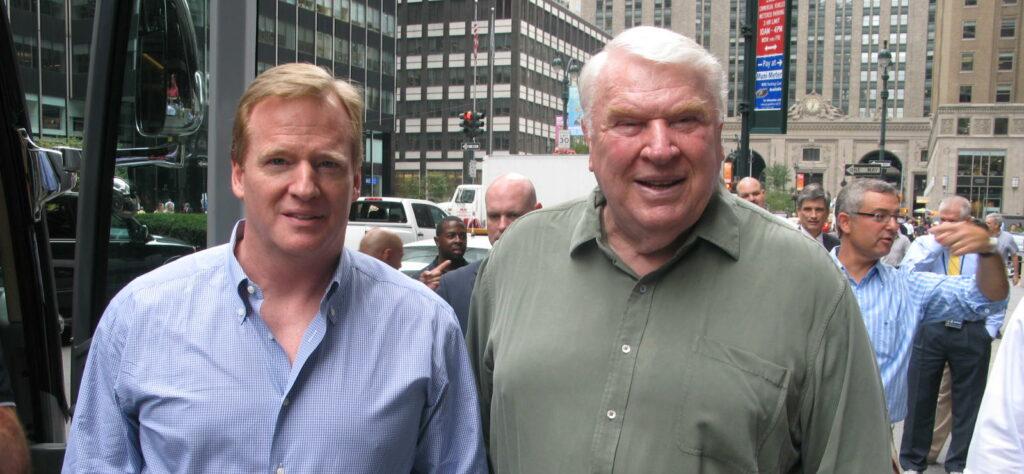 Sports journalist Rich Eisen remembered Madden's impact, tweeting, "He's someone who speaks to so many generations. His generation. Mooch's generation. My generation. My children's generation."
Sports journalist Kim Jones tweeted, "John Madden is a big reason why so many of us fell in love with the NFL. Sad news. RIP."
Former football wide receiver Andrew Hawkins tweeted, "Every NFL player grew up dreaming of the day they could see themselves in the @EAMaddenNFL!"
"So JM not only expanded the reach of football, he motivated a generation of athletes, no matter where they grew up, to reach their goals," he continued. "Tru Game Changer & a legacy worth carrying on!!"