The nation is mourning the passing of Harry Reid, the former Senate Majority Leader.
The five-time Senator from Nevada passed away on Tuesday, December 28, 2021, at the age of 82 years old. His wife, Landra Reid, said that he passed away surrounded by family members.
Reid is survived by his wife, whom he met in high school and married when he was only 19-years-old. He had often called her his first love and the love of his life. The couple had five children and nineteen grandchildren together.
Reid passed away after a four-year struggle with pancreatic cancer. He had surgery in May 2018 to try to treat his pancreatic cancer and was thought to have been in remission.
Landra Reid Makes Statement Regarding Her Husband's Passing
Former Senate Majority Leader Harry Reid died peacefully "following a courageous, four-year battle with pancreatic cancer," per wife Landra pic.twitter.com/R9SzLI6twM

— Igor Bobic (@igorbobic) December 29, 2021
Landra Reid published a statement on Tuesday to announce her late husband's passing.
"I am heartbroken to announce the passing of my husband, former Senate Majority Leader Harry Reid," she wrote. "He died peacefully this afternoon, surrounded by our family, following a courageous, four-year battle with pancreatic cancer. Harry was 82 years old. We were married for 62 years."
"We are so proud of the legacy he leaves behind both on the national stage and his beloved Nevada. Harry was deeply touched to see his decades of service to Nevada honored in recent weeks with the re-naming of Las Vegas' airport in his honor."
"Harry was a devout family man and deeply loyal friend," the statement continued.
"We greatly appreciate the outpouring of support from so many over these past few years. We are especially grateful for the doctors and nurses that cared for him. Please know that meant the world to him."
"Funeral arrangements will be announced in the coming days."
President Joe Biden, Chuck Schumer, & More Express Their Condolences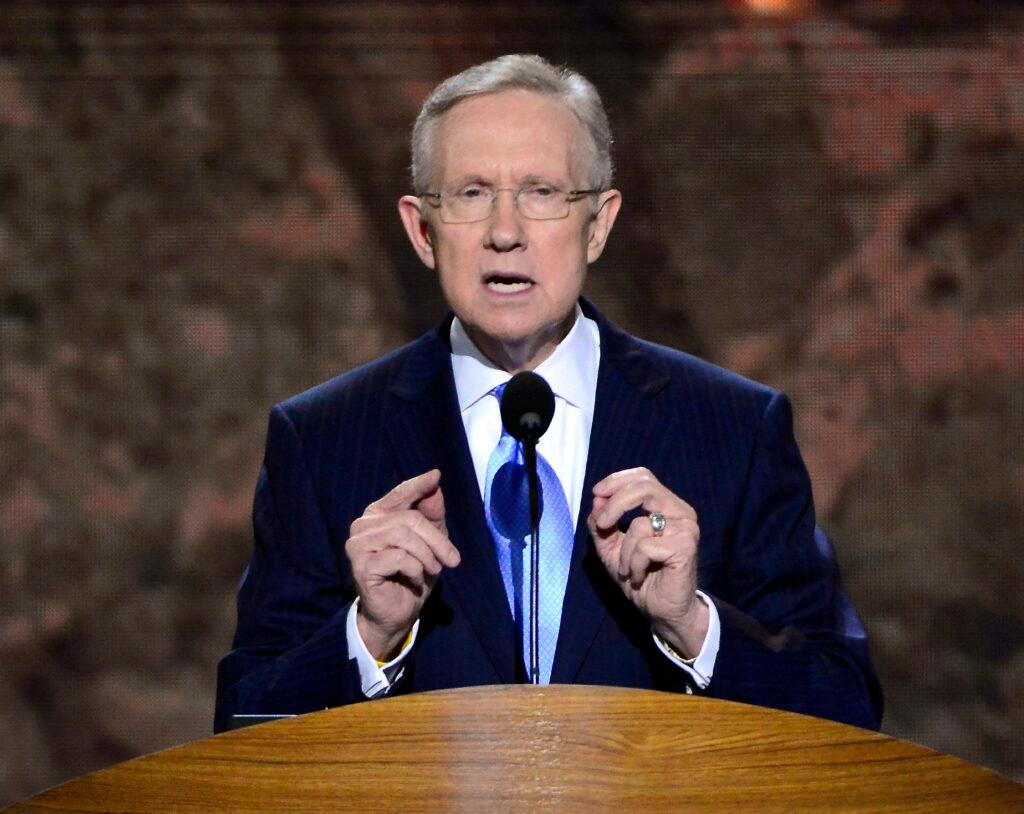 Senate Majority Leader Chuck Schumer was one of the first to express condolences for the late Senator's passing. "Harry Reid was one of the most amazing individuals I ever met," he tweeted.
"He never forgot where he came from and used those boxing instincts to fearlessly fight those who were hurting the poor & the middle class," he continued.
"He's gone but will walk by the sides of many of us in the Senate every day," he concluded.
President Joe Biden, who had expressed his condolences for the late Desmond Tutu who passed away on Sunday, also tweeted out his condolences for Harry Reid.
"A son of Searchlight, Nevada, Harry never forgot his humble roots," Biden tweeted. "A boxer, he never gave up a fight. A great American, he looked at challenges and believed it was within our capacity to do good – to do right."
"May God bless Harry Reid, a dear friend and a giant of our history."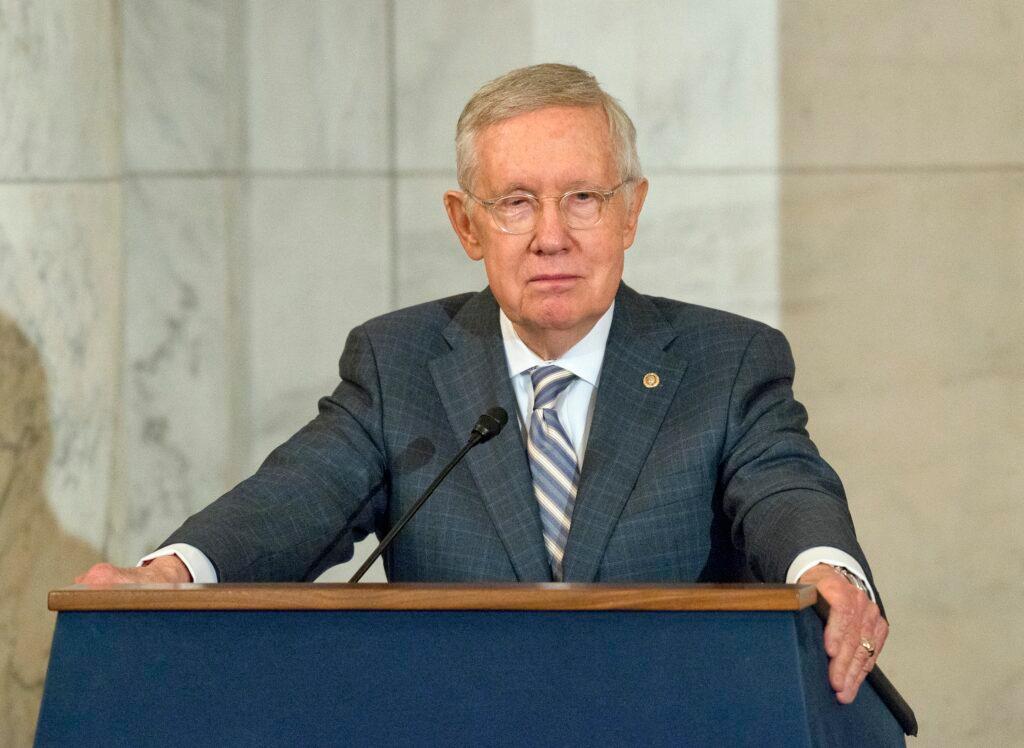 DNC Chair Jaime Harrison tweeted, "I'm devastated to hear about the passing of a lion of the Senate & politics @SenatorReid. He was tough, tenacious & man he loved Nevada!"
"I met him when I was a House staffer," he continued. "He was a straight shooter & he understood the members of his caucus like the back of his hand."
"Sen. Reid knew how far he could push and when to draw the line," he shared. "But, he was always ready for a fight. There weren't many fights that he would lose because he simply never gave up. You always wanted to have him in your corner and you never wanted him as your adversary."
"I remember when he fought to get NV added as an early Presidential primary state," he continued. "He won that fight and was gearing up for one more. As Chair of the DNC, I talked to Leader Reid a few times… each time he preached about the virtues of Nevada as an early Presidential state."
"Senator Reid gave us a masterclass in what it meant to serve and fight on behalf of the people he represented," he concluded. "I wish we could've bottle up and replicate the fight, spirit, loyalty, and determination in our dear friend. We will all miss Senator Harry Reid. Rest In Peace Senator.