Justin Hartley could not be more head over heels with his wife Sofia Pernas, with who he tied the knot earlier this year.
The couple first met as co-stars on the "The Young and the Restless" series and began dating in 2020 before going public on New Year's Eve.
Now, the Hollywood personalities are blissfully married, and the happy husband praises his bride.
Justin Hartley Gushes Over His "Wonderful" Marriage To Sofia Pernas
Hartley has been on cloud nine since marrying Pernas seven months ago. He told "Haute Living" about how easy being married is for them.
The "Little" actor expressed that he and his spouse are so happy, and their relationship is incredible because things are not forced and do not have to be hard. 
Hartley noted that it is amazing not just to meet the right person but to be so attracted, attached, and full of love for them.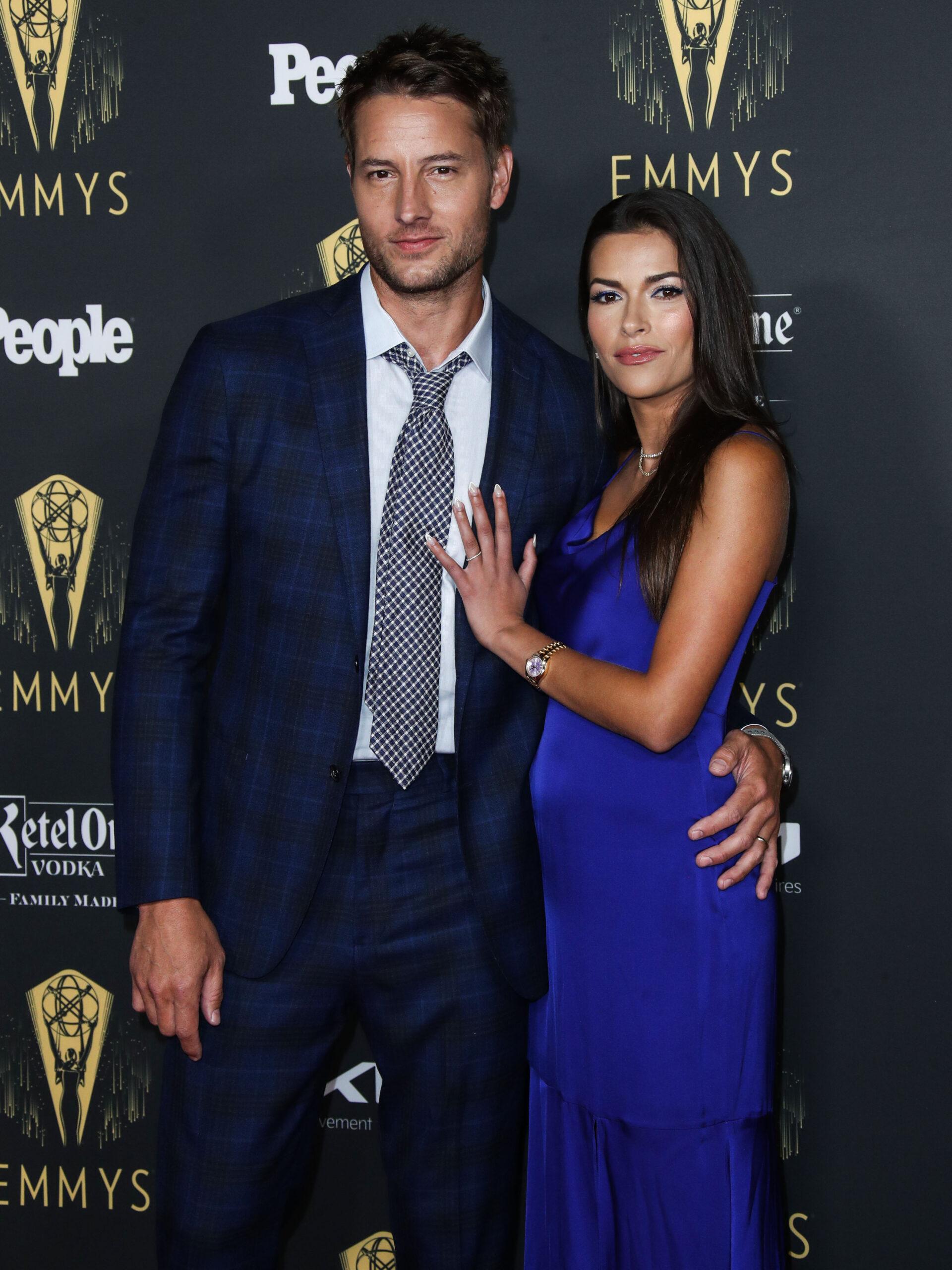 As for any marriage difficulties, since they tied the knot, the loving husband clarified that everything is easier with Pernas in his life.
The "This Is Us" actor credited his wife's intelligence as she is not only fun to look at but speaks five languages, is hilarious, and inspires him to be a better man.
Hartley's wife makes him want to "rise to the occasion because she's so great." She also makes him want to be a better person as her love completes him.
"The Young and the Restless" Actor's Relationship Timeline
Actors give so much of themselves to the public, so it is not uncommon for them to want special moments like their wedding ceremonies in private. 
The Blast took a look at the relationship timeline of Hartley, who tied the knot in an intimate ceremony with first-time wife, Pernas, back in May.
The actor was married twice in the past. From 2004 to 2012, he was married to his co-star from "Passions" Lindsay Korman. The two peaceful co-parent a daughter.
View this post on Instagram
Hartley began dating Chrishell Stause in 2014, and they tied the knot in 2017. In 2019, they parted ways when he filed for a divorce, which got finalized in 2021.
Chrishell Stause Clarified Her Feelings About The "Injustice" Star's Wedding
As Hartley and Pernas began happily ever after together, Rumors began swirling that his ex-wife Stause was unhappy with their marriage announcement.
The Blast shared that Stause, who had a very tumultuous split from the "Aquaman" actor, set the record straight about her feelings regarding his new union.
A source familiar with the 39-year-old told "Entertainment Tonight" that she was a bit surprised that her ex was rushing into a new marriage, but this news may be fake.
After the ET report was released, Stause cleared the air on her Instagram Story, calling out the "sources" speaking for her with an eye roll emoji.
Hartley's ex boldly stated that if she has something to say, she will say it here, and "if it's not on my page, it didn't come from me." 
Stause let the rumor mill know she could not be bothered by all the speculations, as she concluded with the hashtag "#bookedandunbothered."