Halle Berry is living her best life!
The "Bruised" star, 55, sizzled in her latest Instagram update. Berry left very little to the imagination as she posed naked under the white sheets of a bed placed by the seashore.
Feeling Blissful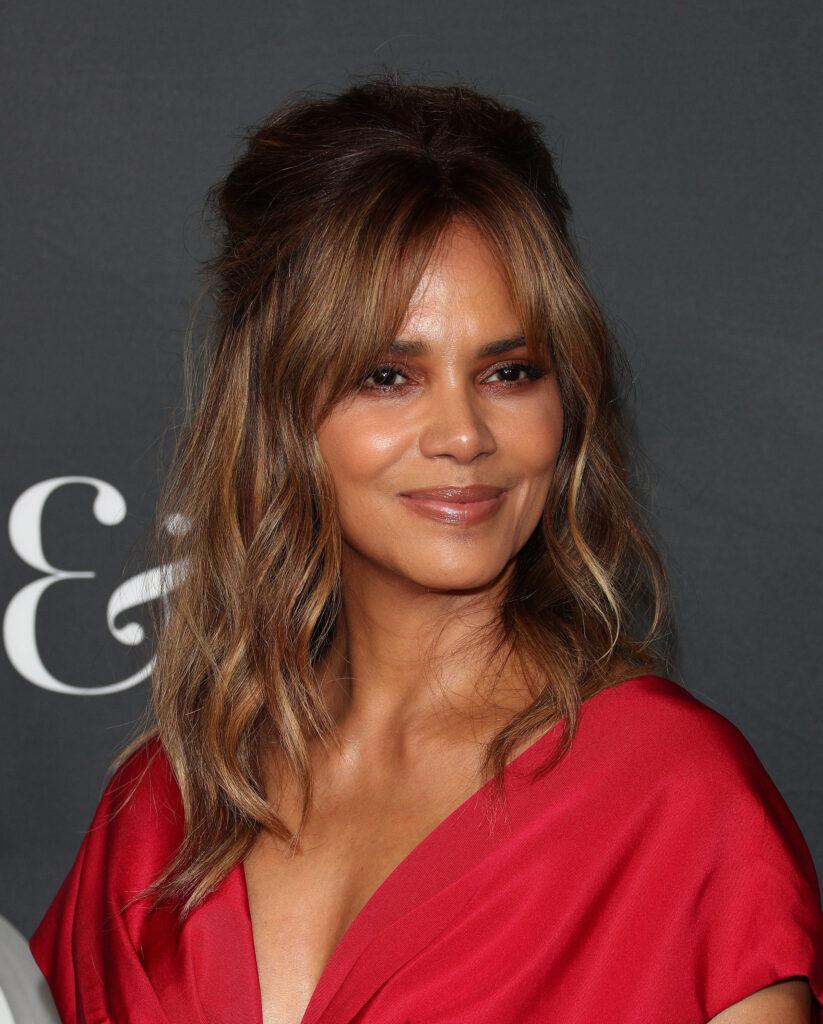 The actress lay on her front, letting her head rest on the fluffy white pillows as she looked straight into the camera lens with a smile on her face.
The area had scenic views of the turquoise blue waters below, as per the background of the shot.
"vacay drip… ☀️" Berry wrote in the caption.
Many of Berry's 7.3 million followers wasted no time showing their support for the post. Fans clicked the like button more than 100,000 times in just over two hours after the photo was published to her account. Admirers also flocked to the comments section of the snap to leave over 1,600 messages for the actress to read.
Fans React
View this post on Instagram

"Well deserved vacation ❤️❤️❤️❤️" one wrote
"So pretty!!! They should make you a new Disney princess! 🔥🔥🔥🔥🔥🔥😍😍😍😍😍" gushed another admirer.
"Waking up next to you every morning would be lovely. 😍" a third social media user told Berry.
"She is getting younger everyday really gorgeous," a fourth comment read.
Spending Quality Time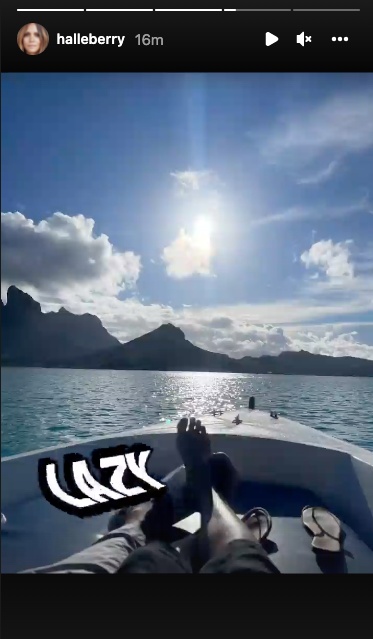 Berry also added a photo to her Instagram stories where she showed a glimpse of her vacation. The shot showed her and her husband's legs. The couple snuggled next to each other as they lounged on a small boat in the middle of the sea. Shadows of mountains, the bright blue sky filled with clouds, and the blazing sun were featured in the background. The "Monster's Ball" star added "Lazy" to the image.
Proud Of Her Work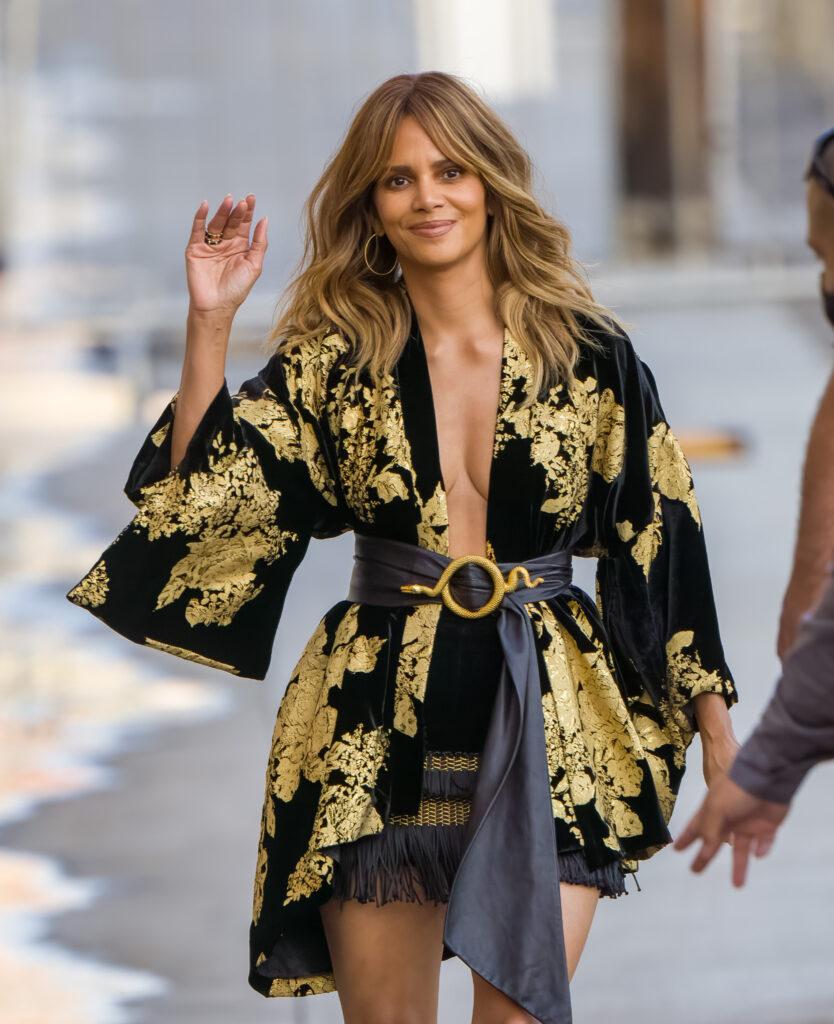 Berry's recent trip came a month after releasing her new film "Bruised" in theaters. In a recent interview, the actress, who plays an MMA fighter in the movie, got candid about her new role.
"I've loved boxing since I was a kid [Thomas] Hearns and [Muhammad] Ali, [Marvin] Hagler and [Sugar Ray] Leonard were my heroes as a little girl, so this was tailor-made for me in so many ways," Berry said on "Jimmy Kimmel Live" in November.
She was not actually the first choice for the role, but when she got chosen, she felt very happy.
"I had to patiently wait for six months until Blake [Lively] decided it was not something she wanted to do," she recalled.
Her Dedication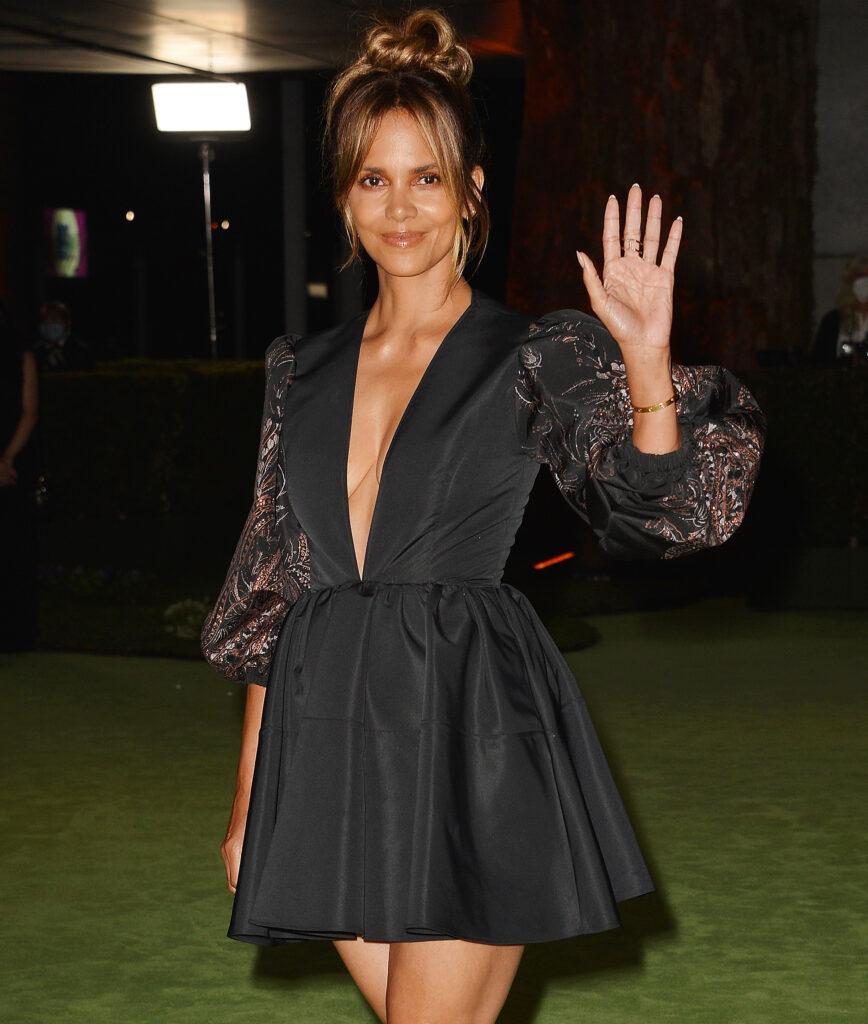 Berry was really focused on her role that she had to do a lot of training.
"No kidding around, I trained for around two and half years," Berry said. "I would go anywhere, always four days a week, sometimes six days a week, for four to six hours."
When asked whether she went to gyms to fight, the actress said, "Fighting, learning all these martial arts discipline."

She continued, "I had to learn Jiu-Jitsu, Taekwondo, Muay Thai, wrestling, Judo, boxing, kickboxing, all of these elements come into play in MMA."
Berry also asked her co-star and current UFC Women's Flyweight Champion Valentina Shevchenko to really spar with her. The latter was afraid to hit Berry, but the actress urged Shevchenko. When the mixed martial artist did what she had to do, she accidentally broke two of Berry's ribs.