Cardi B has built a massive empire for herself over the last four years, as she is still one of the biggest artists in the world. She's also able to lock in huge collaborations with some of the most iconic fashion brands.
Cardi has had an endorsement deal with Reebok for a while, and now, the rapper is about to release her latest sneaker collection with them.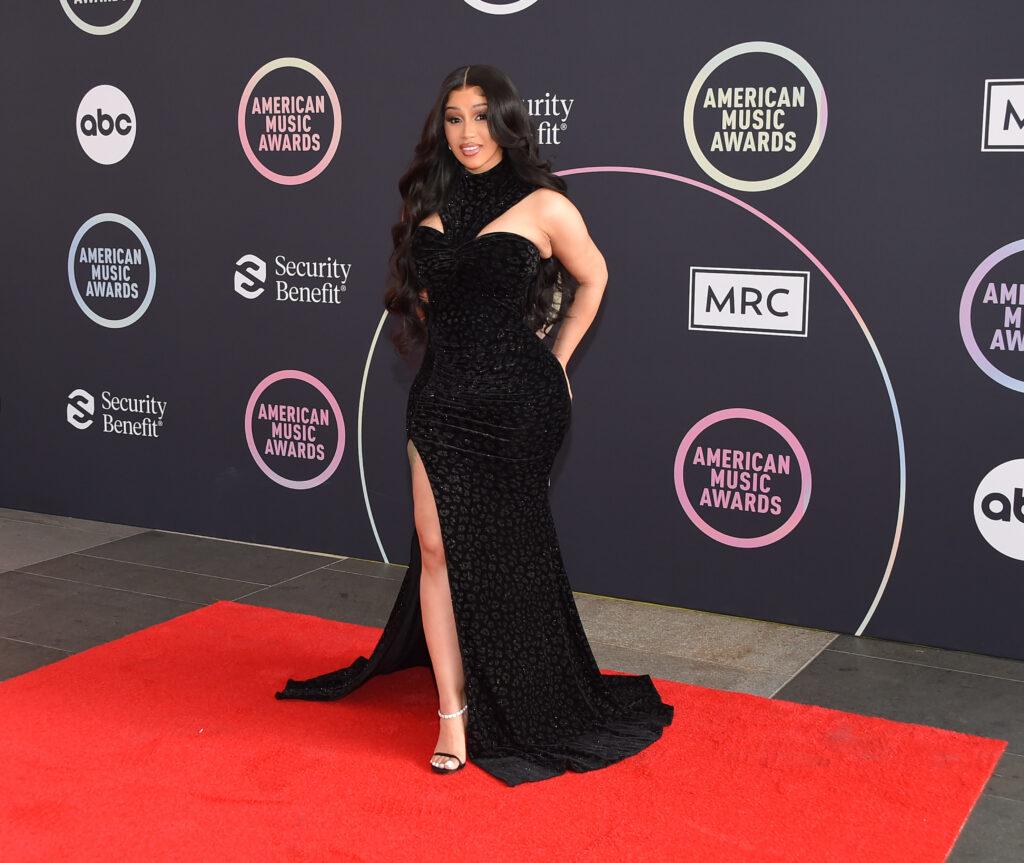 Cardi To Release Reeboks In Multiple Colorways on Wednesday
Cardi B took to her Twitter feed on Tuesday, to reveal that her new Reebok sneakers will be available to the public on Wednesday. The New York native revealed that these will officially go on sale at 10am EST.
Thes Reebok sneakers will be available in grey, blue, black, and in a beige design. These will be retailed at $110, and are made in girls and women sizes only.
"Glamour and street style collide in the latest Reebok x Cardi collection," says the description for Cardi's Reeboks on the brand's website. Look fierce in all-new inclusively sized apparel or serve attitude in new Classic Leather Cardi metallic colorways. Everything was designed in collaboration with Cardi to make a statement that shines."
new @Reebok collection tomorrow 10am est https://t.co/yPCp53ncqD #ReebokxCardiB pic.twitter.com/1ehFg9MxdO

— Cardi B (@iamcardib) December 28, 2021
Cardi Released Her First Reebok Collection In 2020
Cardi's partnership with Reebok has been very successful, as the first pair of their sneakers released last fall. This was put out in time for Cardi's 28th birthday. The sneakers were released a little over a month after that birthday celebration.
"I'm kicking off my birthday weekend by announcing I am officially dropping my first ever Reebok x Cardi Footwear Collection on 11/13!!" said Cardi in October 2020. "As my birthday gift to my loyal fans I'm dropping limited pairs TONIGHT at MIDNIGHT EST on Reebok.com."
View this post on Instagram
Cardi Also Recently Announced Playboy Collaboration
Earlier this month, Cardi also gave fans another huge collaboration announcement. This was that she is now Playboy's first ever creative director of the brand. Cardi is their founding member of CENTERFOLD as well, which is the new creator-led platform, from Playboy.
Ya girl is now the FIRST EVER Creative Director In Residence at @playboy !!! What a dream!! im getting the party started as the Founding Creative Director and a founding member of Centerfold the new creator-led platform from  @playboy. I'm so excited for everything that's coming."
Cardi ended up asking fans which artists that they'd like to see grace the front of a Playboy cover. Her first project with Playboy is now out though, which is working with Centerfold.
Ya girl is now the FIRST EVER Creative Director In Residence at @playboy!!! What a dream!! im getting the party started as the Founding Creative Director and a founding member of CENTERFOLD the new creator-led platform from @playboy. I'm so excited for everything that's coming 😏 pic.twitter.com/drz12FLfuC

— Cardi B (@iamcardib) December 2, 2021
my first project with @Playboy is live!!! Centerfold is such an amazing platform and I can't wait to see what all of our creators are able to do with it @plbycenterfold https://t.co/P8HtFKY4aE pic.twitter.com/YoZGejrrV0

— Cardi B (@iamcardib) December 24, 2021