Several speculations have been swirling about Katie Price since her engagement.
Price accepted the proposal of her lover Carl Woods in April, and a site claims that her family is not happy about their romance. 
The model boldly cleared the air on social media about the fake news and called out the tabloid for its bad journalism.
Katie Price Confirms Her Family Supports Her Engagement
Earlier, Price took to her Instagram Story to tag one site over an article she referred to as "untrue."
The headline was that the TV personality hinted at her family's disapproval of her relationship with Woods through a cryptic Instagram post.
The fiancé posted on Instagram that social media destroys the ability to be happy, creating jealousy and envy over non-existent things.
The tabloid claimed that Price's response—that people have tried to intervene with them but only made them stronger—hinted at her family's disapproval of her love life. 
The "What Katie Did Next" star shared a screenshot of the article, making it known that this is not the first time they have written an untrue piece about her. Price clarified:
"My family don't disapprove of @carljwoods and I haven't hinted at this at all. Bad journalism again!"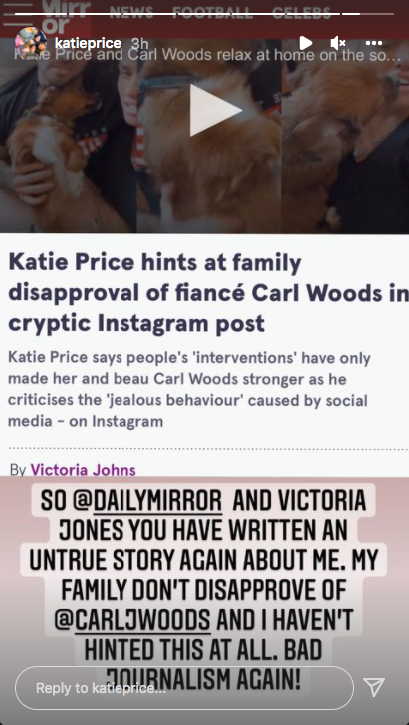 The "Reborn" Author Enjoyed Christmas With Her Family 
Price believes that precious family time is what Christmas truly comprises. She spent the time with her kids and family members, as seen in her Christmas post on Instagram.
The "Playing With Fire" author has full custody of 19-year-old Harvey but shares 16-year-old Junior and 14-year-old Princess with her former spouse Peter Andre.
The mother-of-five also raises 8-year-old Jett and 7-year-old Bunny with ex-husband Kieran Hayler. She uploaded touching Christmas pictures with some of her family members on December 26.
The upload showed a photo of Price with Princess, Harvey, and Junior. Her mother Amy, sister Sophie and her newborn were also featured.
The "Sapphire" author posed behind Harvey in another photo, who unwrapped presents and hugged Santa. In her captions, the reality star wrote that Christmas is all about "Being with family."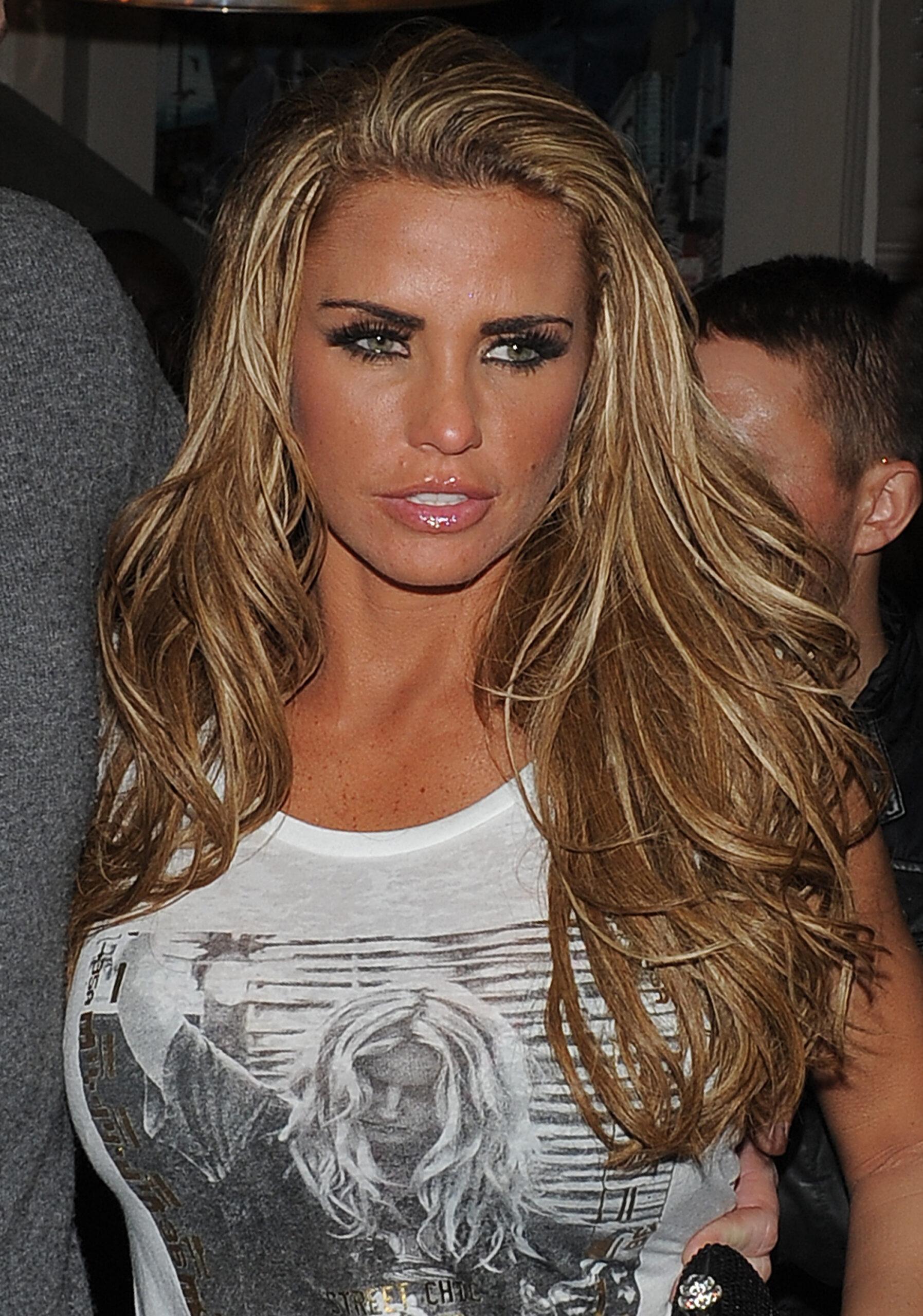 The "My Crazy Life" Star Competed On "Celebrity MasterChef"
Aside from being a superstar model and TV personality, Price also knows her way around the kitchen well enough to be featured on a celebrity cooking competition.
The Blast revealed in August that the "Playboy Millennium Calendar Girls" star was a part of that month's "Celebrity MasterChef" edition.
The British TV cooking show is broadcast in over 60 countries and features amateur cooks. These celebrity cooks offer delicious meals in challenging stages in hopes of emerging the winner.
The show is so tough that some viewers consider the first stage, "Under The Cloche," incredibly hard.
This one-hour phase offers contestants a cloche which they will lift when time is right and reveal the secret ingredient they have to create a meal with.
The other stages, including the Street Food Stage and The Dinner Party Dish, are no walk in the park, especially beginner cooks.
On August 23, 2021, BBC One premiered the show's first stage, hosted by Gregg Wallace and John Torode. Price was eliminated after the quarter-finals.