On Monday, December 27, 2021, Kentucky Governor Andy Beshear gave an update on the state of Kentucky after the deadly December 10th tornado strike that claimed the lives of many.
During a televised press conference, Governor Beshear confirmed that that the tornado-related death toll is now 77 after it was confirmed that an infant passed away in Graves County.
"Britainy and I ask everyone to join us in lifting up this family and their friends and community in prayer," he said.
He also echoed the words of President Joe Biden who visited the state earlier this month. "We are here for the long haul," the Governor said. "Rebuilding these homes and structures and lives is going to take years, and we've got to make sure that when support is needed down the road, we have it and can deploy it quickly to help these families."
Federal Resources Are Available For Families Impacted By The Tornado Strike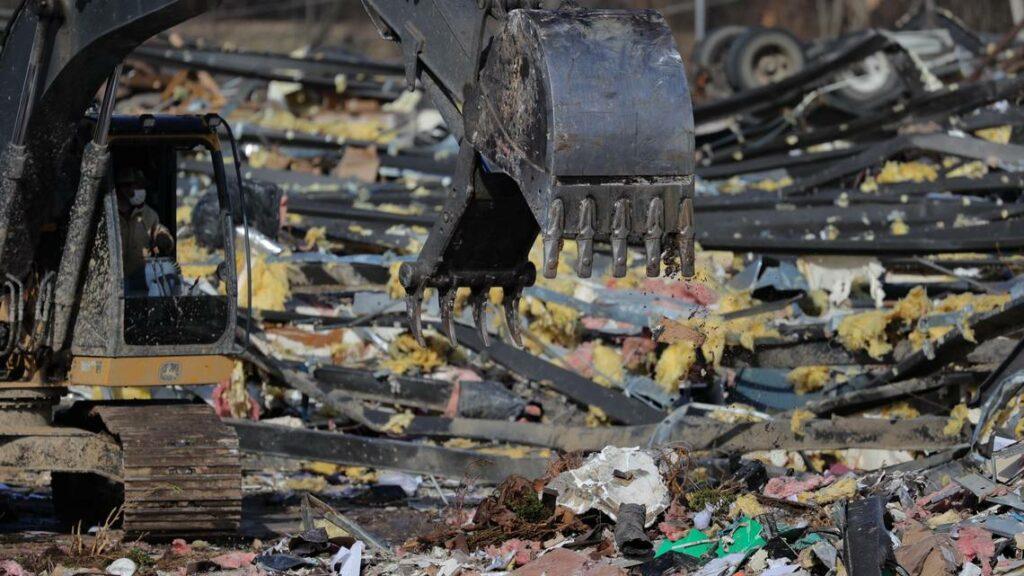 There was an amendment made to the emergency declaration approved by the President shortly after the storm hit. Marion County has been added to the disaster declaration, which means citizens of that county can now apply for federal aid through FEMA.
Governor Beshear reported that more than 11,400 people who registered for FEMA assistance have been approved, totaling about $4.7 million dollars in federal aid for residents impacted by the storm. It should be noted that homeowners or those with renter's insurance need to first file a claim with their insurance agency before applying for federal aid.
Three additional Disaster Recovery Centers have been opened in the state, bringing the total of assistance centers from four to seven.
Governor Beshear also provided an update on the debris removal, stating, "We're working diligently with our federal partners to remove debris from our neighborhoods, roads, and highways, as quickly and safely as possible."
Displaced Families And Dislocated Workers Are Getting Support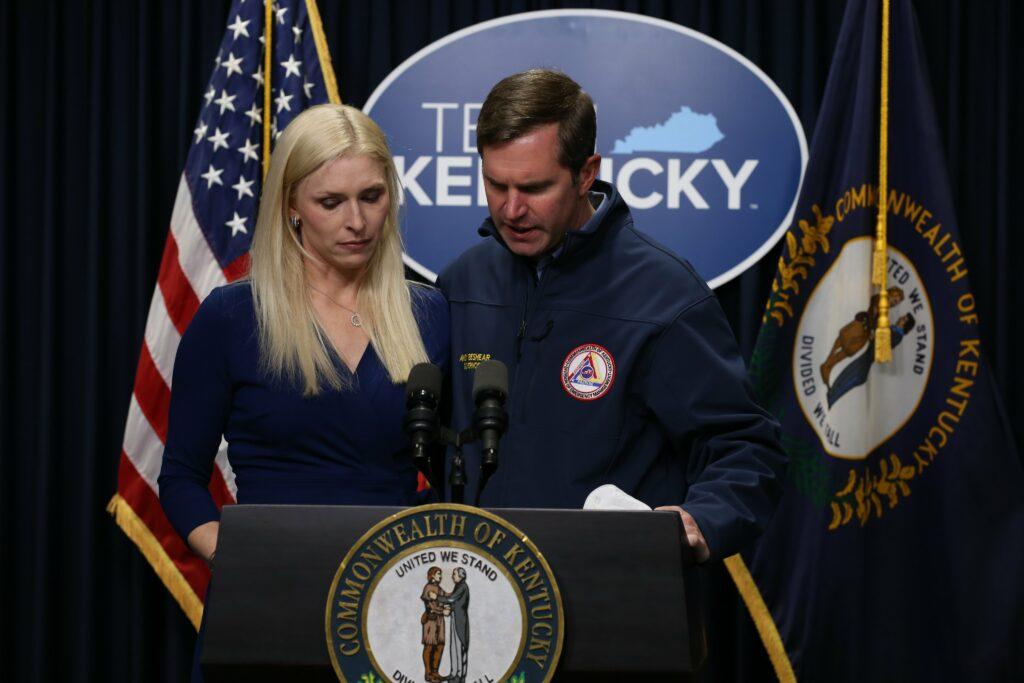 606 displaced residents of the state and 154 first responders are currently being provided housing and food in Kentucky State Parks.
Those who have temporarily or permanently lost jobs from the tornado can receive disaster relief assistance. The United States Labor Department has approved $25 million to assist workers who have lost their jobs in the state. This assistance is available to any workers in the counties covered by FEMA. Self-employed workers are also eligible to receive unemployment assistance in the FEMA-covered counties.
For those who are impacted by the tornadoes, the Governor introduced a new online resource website that provides a list of government assistance programs, how to apply for insurance, and how to obtain health care coverage, food assistance, and long-term housing.
Kentucky Toy Drive Brings Much-Needed Smiles To Displaced Children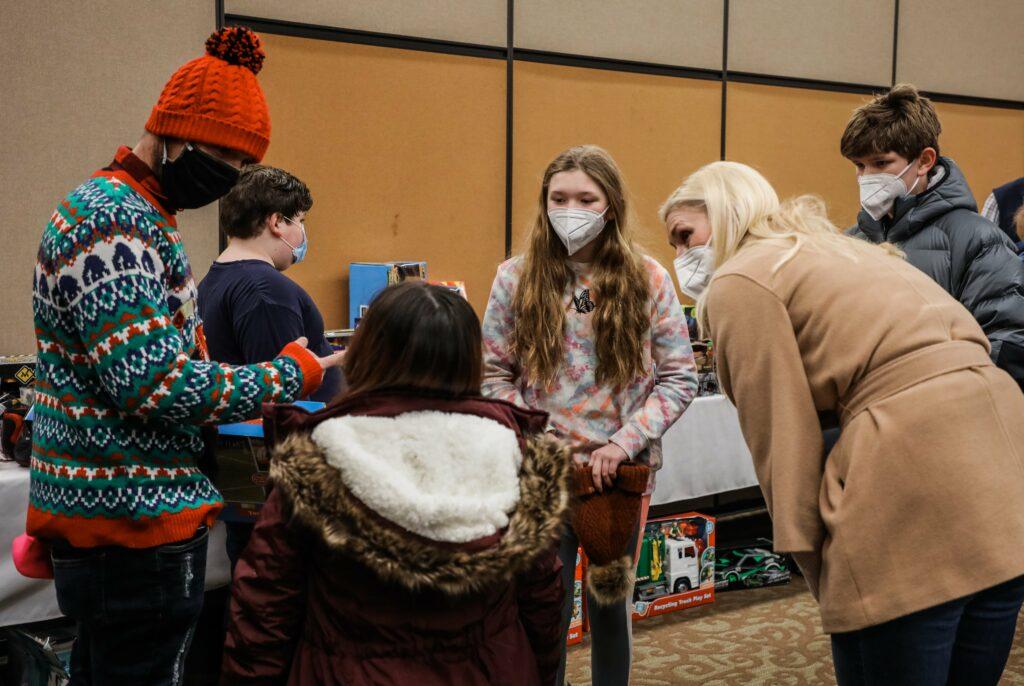 First Lady Britainy Beshear said that the Western Kentucky Toy Drive had collected hundreds of thousands of toys and gift cards for families.
She said that her office was able to assist every family who reached out for help, including going door-to-door to pass out toys and presents to children on Christmas Eve. The drive collected so many presents that they still have leftover gifts that they plan to distribute to children during their birthdays or other special occasions throughout 2022.
"In less than one week, you gave millions of dollars in in-kind donations to help provide financial relief to parents at Christmastime," the First Lady said. "But the true value of this initiative can't be measured with a dollar amount. It can only be measured in the smiles of these kids."