Johnny Carson was a brand name for several years. The comedian and host of "The Tonight Show" permeated the hearts and homes of millions of Americans each weeknight and was a beloved icon of the late-night talk show format. He truly set the bar.
He blazed the trail of the show with a monologue, followed by a comic sketch, guest interviews, and comic or musical performances. Night after night, viewers tuned in to watch Carson talk about everyday things in his pleasant and quick-witted manner. It was one of the great ways to unwind and end the day.
View this post on Instagram
Because he was pretty reclusive and private, the press didn't know much about his personal life. However, in the late 70s, he allowed the correspondent of "60 Minutes" to take an intimate profile of him.
During their chat, he talked to Wallace about things mostly hidden from the public about his life, including being a perfectionist, hobbies, and other things.
Carson Was A Perfectionist
In the "60 Minutes" interview, which aired in the 70s, Carson explained that he was a perfectionist who kept on re-watching his old shows to improve his routine and be better. "There are hazards in that, of course. There are good qualities about it, and there are bad qualities," he explained to Wallace. "You know, I mean, being too competitive, I think, sometimes is a bad thing."
He also clarified that determination and passion for doing well in a career were not "so bad."
"I think if you get too competitive in other things, outside of your work, that can be a hazard because then you might not enjoy them as much as you should," he began. 
"It's like going out and playing tennis. I've found that most celebrities, especially in the public eye, have a far greater opinion of their game than their actual talent," Carson expatiated. "They like to think they play better than they do."
Carson Died Of A Lung Disease
Carson gave up the ghost on January 23, 2005, at 78 years. Per his death certificate, he passed away in a Los Angeles hospital and not his Malibu home, as it was earlier reported. 
Carson's body was cremated. The primary cause of death was ten minutes of respiratory arrest, secondary to 20 years of emphysema.
His estate, worth $300 million, was split between his widow, Alexis Maas, and his sons, Cory and Chris. Additionally, he left a massive amount of his wealth to different charities, with a huge chunk ($156 million) going to Carson's Foundation. 
View this post on Instagram
The trust had over $35 million in cash and $121 million in securities during his death. It later grew to $200 million after appreciating for about five years. The vast amount made his foundation one of the wealthiest celebrity foundations in the world. In addition to this, Carson gave $4 million to the Los Angeles Children's Hospital.
Carson's house, whom he called home for twenty years, was a cliff bedside the ocean in Malibu. He sold it for about $9.5million. The house appreciated Carson's net worth massively. After his death, his agent sold the house for $46 million, and in 2017, it was remarketed in the property market for $81.5 million. 
Nearly two years on the market, the property eventually sold for $40 million, a massive 51% profit from the $85.1 million that the sellers had initially negotiated for. The sellers previously reduced the listing price to $65.2, a 20% reduction from the original listing cost. The main house was purchased for $25.9 million and the two adjacent lots for $14.1 million.
Carson Had Hobbies Aside from His Career
While they talked about the subject of sport, Carson and Wallace stepped out for a quick game. The host mentioned that playing tennis was therapeutic because it helped him get rid of "aggressions."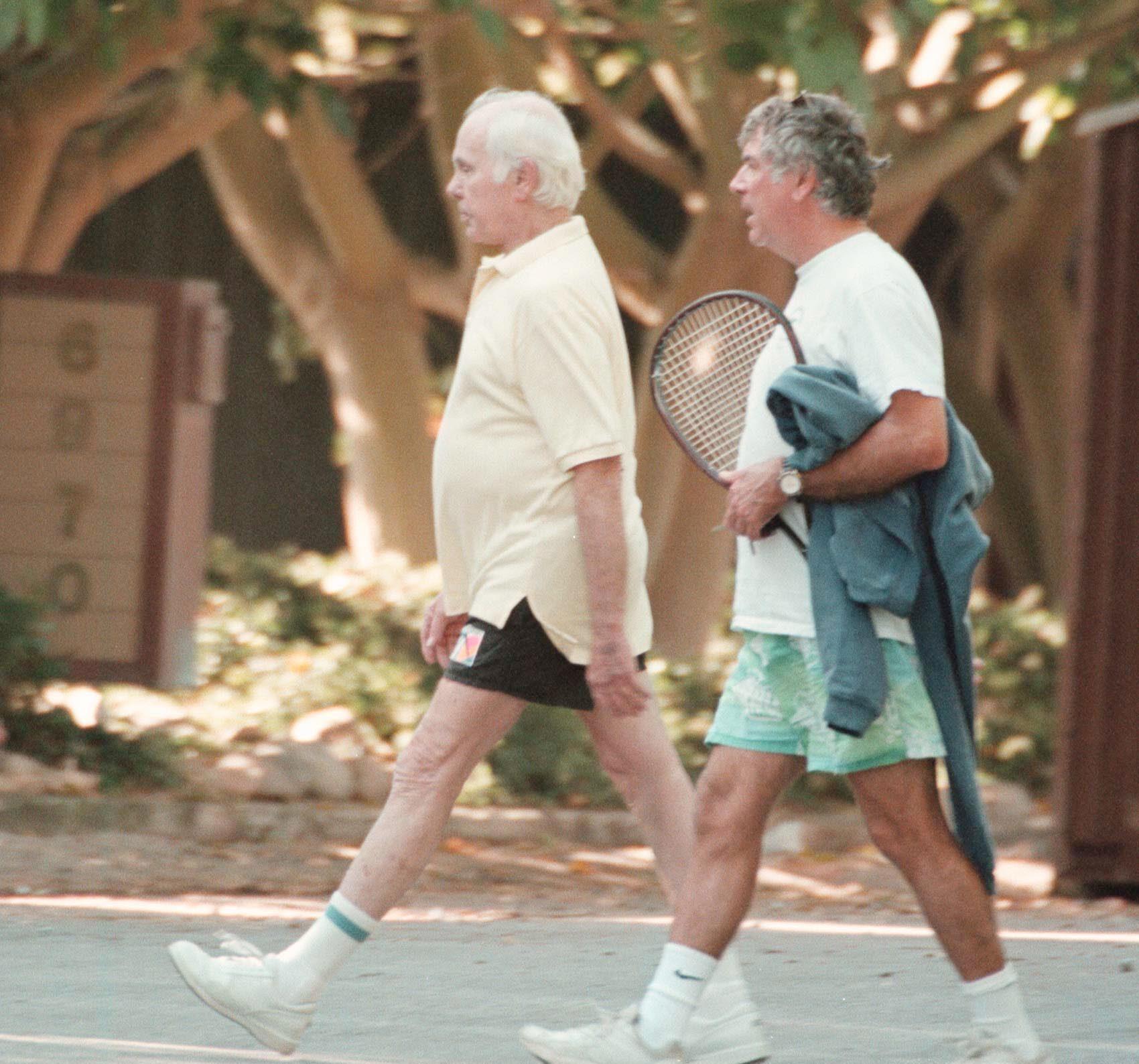 After a lot of practice from tennis guests that he brought on his show, Carson sold one of his houses to a professional tennis player and got six private tennis lessons as part of the deal. As reported by the LA Times, the host was "exhausted but happy" after his first game. 
He Also Played The Drums
Tennis wasn't also the only hobby the talk show had. He also played the drums. In the "60 Minutes" interview, he played the drums for Wallace and revealed that his drums were a personal gift from jazz drummer Buddy Rich.
He explained that he loved to play the drums because they kept hostilities at bay.
It's like beating something," he explained while he played the drum. "That's all it is."
He also suggested to the correspondent to try learning the drums. You ought to take this up, Mike," he said. "You've got a lot of hostilities."