Back in December 2017, Rihanna suffered a massive family loss. This occurred in her home country of Barbados. Rih's cousin, Tavon Alleyne, was shot and killed.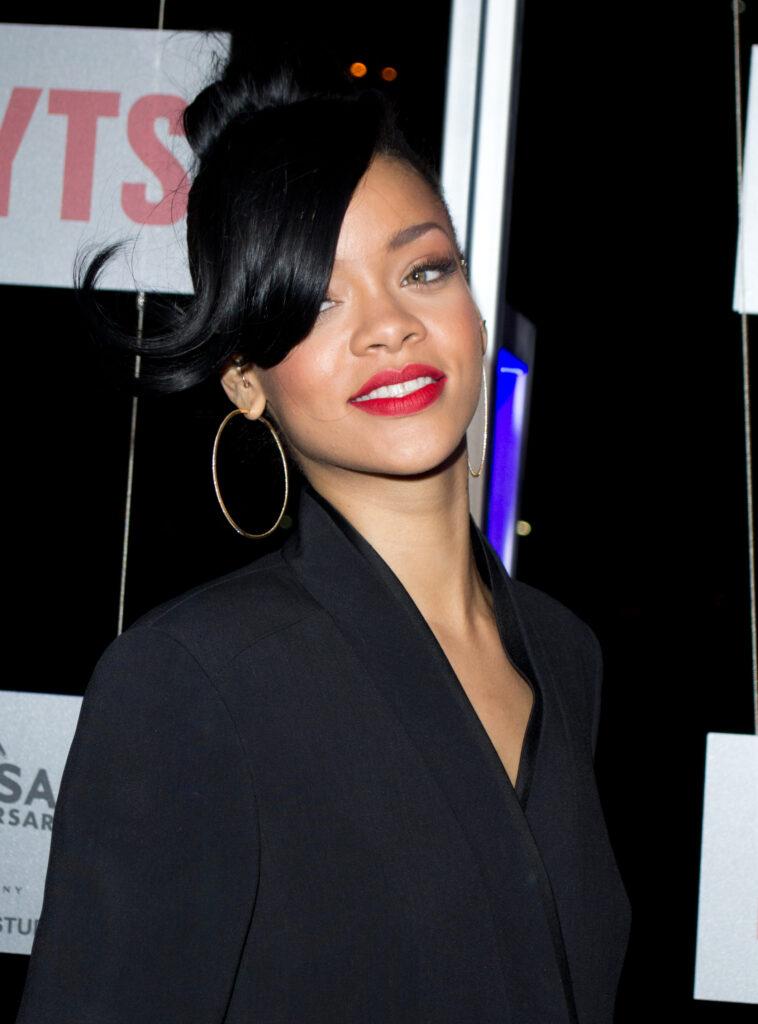 Rihanna Remembers Late Cousin
Rihanna has taken to her Instagram feed to show love to Alleyne, as he died on December 26. She uploaded a photo of the two together, with the caption "Miss you and dat smile cuz. #Tavon."
At the time of Alleyne's death, he was walking in the area of St Michael's. The shooting was said to have occurred at 7pm local time. He was also only 21-years-old. Alleyne went on to be treated at a local hospital, where he succumbed to his injuries. His killer was never found.
View this post on Instagram
Rihanna Was With Tavon On Christmas Day
Alleyne's life was also taken away from him, a day after he and Rihanna celebrated Christmas together with their family. Rih was in her hometown, as they all hoped to have celebrated a special holiday together. Unfortunately, tragedy ended up unfolding less than 24 hours after that family gathering.
"RIP cousin…" said Rihanna in the aftermath of the shooting. Can't believe it was just last night that I held you in my arms! never thought that would be the last time I felt the warmth in your body!!! Love you always man! #endgunviolence."
Rihanna Was Also Recently Named Hero In Barbados
In late November, Rihanna was also honored in her home country. She was bestowed with the title of being a National Hero in Barbados.
That speech was given as the country finally became an independent republic. Queen Elizabeth II was no longer the head of state of Barbados anymore.
"This is still the only place I've ever called home – I love Barbados, I love you guys and I pray that the youth continue to push Barbados forward. I have traveled the world and received several awards and recognitions but nothing, nothing compares to being recognized in the soil that you grew in."
Mia Mottley also became Barbados' new Prime Minister. Sandra Mason also went on to become the nation's new president. Mason said of Rihanna:
 "[Rihanna] commanded the imagination of the world through the pursuit of excellence with her creativity, her discipline, and above all else, her extraordinary commitment to the land of her birth."
Congrats to our founder Robyn "Rihanna" Fenty, Barbados' newest National Hero! 🇧🇧 pic.twitter.com/l6ZrBoNW12

— Clara Lionel Fdn (@ClaraLionelFdn) November 30, 2021
Rihanna's speech at National Independence Honours Ceremony in Barbados 🇧🇧 pic.twitter.com/qHrQcSUksP

— Rihanna Gallery (@GalerieRihanna) November 30, 2021
Rih Has Been Involved In Pregnancy Rumors
November also sparked plenty of pregnancy rumors surrounding Rihanna. Fans speculated that she may have been pregnant by her current boyfriend, A$AP Rocky.
Rih went on to deny the rumors in a private Instagram conversation with a fan. She also jokingly mentioned how people try to create rumors about her almost every single year. Rih and A$AP confirmed their relationship earlier this year, after being rumored to have been a couple, since 2020.