On December 10, 2021, 77 individuals lost their lives in the state of Kentucky when tornadoes hit the area in an unprecedented storm surge.
Many families lost friends and family members, and many more lost homes, vehicles, and jobs after the tornado tore down power lines, flattened homes, and collapsed businesses and government buildings. Many families without homes are now staying in the state parks and temporary housing as communities struggle to rebuild.
Things are especially difficult in the town of Mayfield, Kentucky, where "dozens" were first thought to be killed when a tornado flattened the Mayfield Candle Factory, trapping workers inside. However, only nine workers were confirmed to be killed by the storm.
Mayfield Community Comes Together On Christmas Eve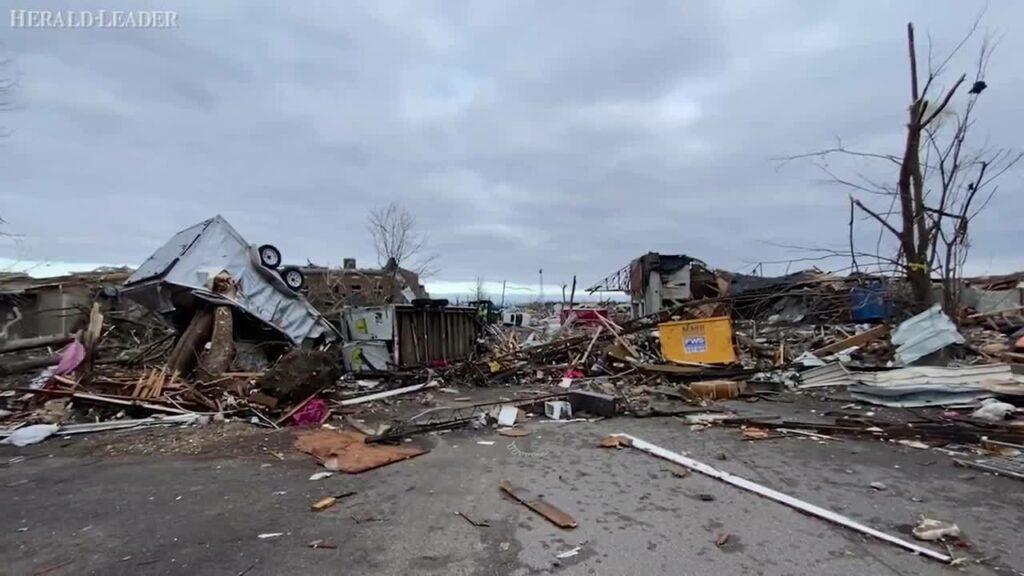 On Christmas Eve, about a hundred people gathered around to say goodbye to the demolished buildings that lay scattered around them.
Congregations from the First Presbyterian Church and First Christian Church gathered in the space between both fallen buildings. The service was lit by generator-powered lights that surrounded the area.
First Christian Church senior pastor, Dr. Milton West, said, "Part of this service is to give you an opportunity to grieve and to say goodbye to a building where you have worshiped for many, many years."
After West read passages from Scripture and gave out Communion, he emphasized that they were saying goodbye to a building, "not the closing of a ministry."
West told the congregation that the ministries of both church communities would continue as Mayfield slowly began to rebuild.
"I've said all week, your pastor has said all week, you see what's standing on this parking lot, this is the church right here," West said.
"We will stop and we will shed a tear, but we will also see this as an opportunity," he continued. "An opportunity to rise from the ashes of the loss of a building, to reclaim our place in this community, and to bring our understanding of faith to succeeding generations."
"What lies ahead for both congregations will be one of the most challenging things you will ever undertake, and if we do it together, it will last," he added.
The congregation wrapped up the night by singing "Silent Night" together as a community.
President Joe Biden Tells Kentucky Families 'Don't Hesitate To Ask For Anything'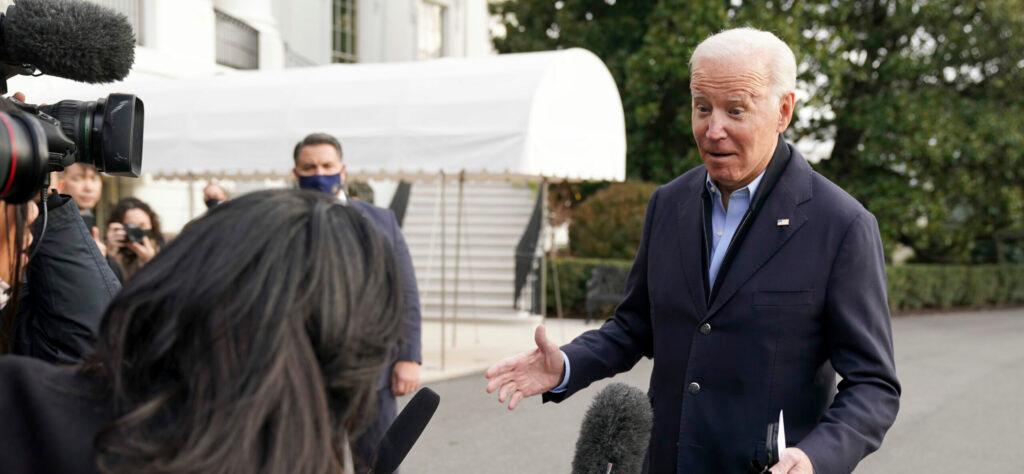 On December 15, President Joe Biden made good on his word to visit the families who had been devastated by the tornado. He visited the towns of Mayfield, Princeton, and Dawson Springs as he surveyed the devastation firsthand.
"People just come out of nowhere to help as a community, and that's what it's supposed to be," he said. That's what America's supposed to be. There's no red tornadoes or blue tornadoes. There's no red states or blue states when this stuff starts to happen. And I think, at least in my experience, it either brings people together or really knocks them apart."
He continued, "I promise you. You're going to heal. We're going to recover. We're going to rebuild. You're going to be stronger than you were before. We're going to build back better than it was."
"And when I come back, I got one beautiful lady and her husband promised me a meal. She's apparently a h— of a cook, so I'm coming back for the meal," Biden joked.