Singer JoJo is engaged!
The "Too Little, Too Late" singer announced that boyfriend Dexter Darden had popped the question in a festive Instagram snap announcing the news.
The photo shows the couple surrounded by balloons and celebrating under a banner that reads "She Said Yes!"
'forever with YOU? Sign me UP'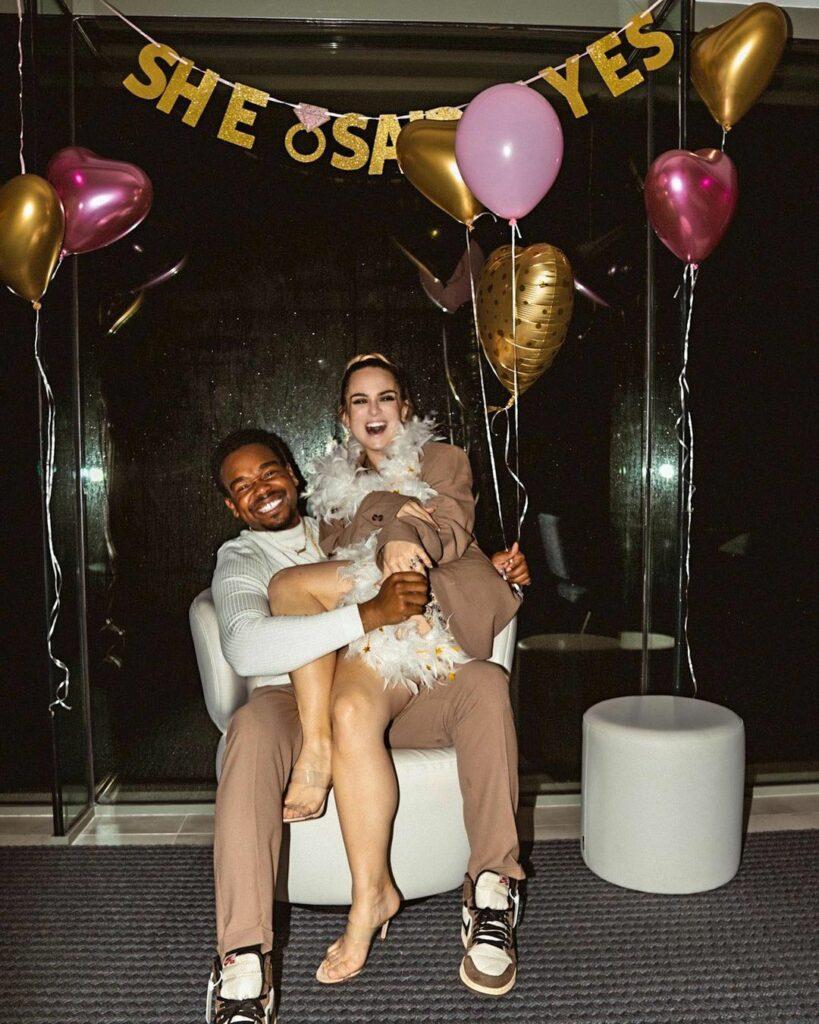 The couple was all smiles in a snap JoJo shared on Christmas Day, where they celebrated the holiday at La Concha Resort just outside of San Juan, Puerto Rico.
"forever with YOU? Sign me UP," JoJo wrote in the caption.
"Celebrating Christmas a whole fiancé!!! the most thoughtful, creative, positive, handsome, strong, loving, uplifting human being asked me to marry him," she continued. "so obviously I said YESSS!!!"
"thank you for the most epic birthday surprise ever," she added. JoJo turned 31 just a few days ago on December 20!
She also thanked her husband-to-be for "flying out my mom, your mom, and both of our best friends to share in that incredible moment with us. you are one of one. LFG @dexterdarden."
In the comment section, the "Saved By The Bell" actor wrote, "Yupppppp thank you for being my forever."
Family & Friends Offer Their Congratulations To The Happy Couple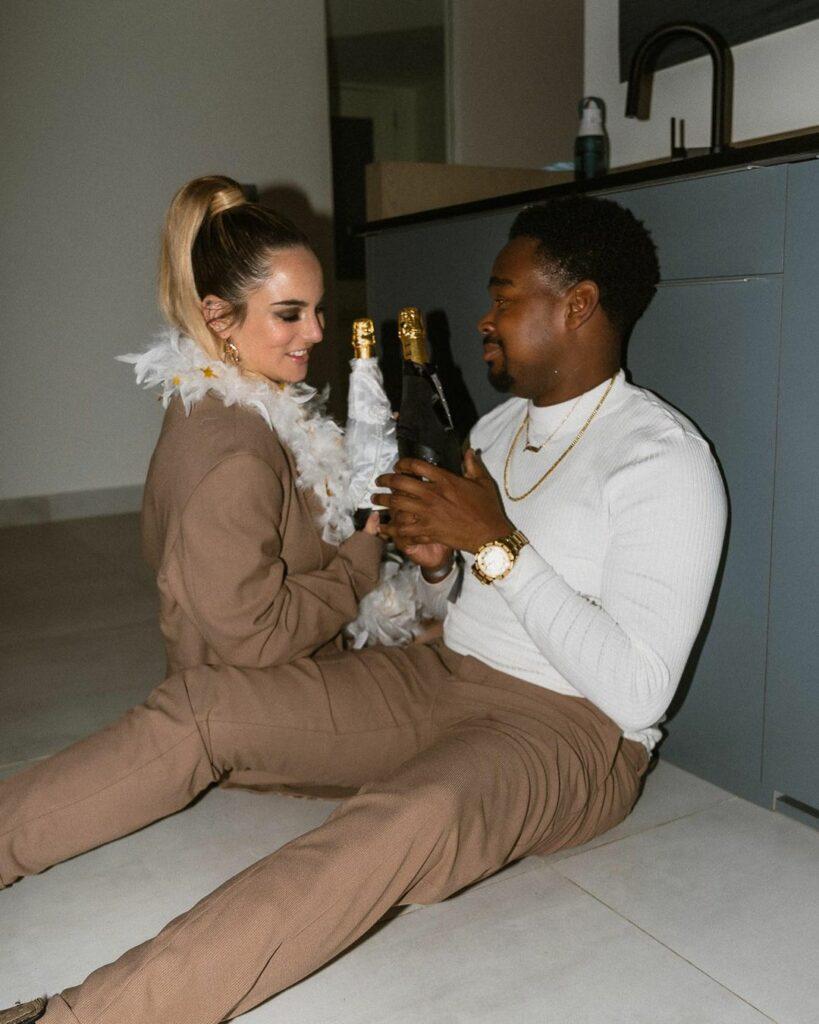 Fans gave the post almost 250,000 likes within only five hours of posting as they offered well-wishes and congratulations to the happy couple.
Cheslie Kryst wrote, "CONGRATULATIONS!!!!!! Omg I'm so happy for you!!!!"
Alessia Cara wrote, "Congratssssss."
"YAYYYY!!!!!!" wrote Josie Totah. "so happy for u both."
Molly Tarlov commented, "Jojo!!!! I am so happy for you! He seems wonderful and that ring is AMAZING!!!!"
"FAMILYYYYYY FOREVERRRR," wrote Jemel McWilliams. "I love y'all!!! CONGRATULATIONS."
"I knew it was giving engagement vibes!!!!!" wrote Angelica Ross. "Congratulations!!!!"
"So many blessings to you both," wrote Jasmine Jones.
"Yessss!!" Britney Young commented. "Congrats and every happiness to you both!!!"
Parson James wrote "I'VE NEVER SCREAMED THE WAY I SCREAMED WHEN THIS HAPPENED. THERE IS NOT A MORE PERFECT UNION IN THIS UNIVERSE. I AM ELATED I LOVE YALLLLLL."
"ANGEL I AM SO HAPPY FOR YOU!!!!!!" wrote Arlissa. "Congratulations!! Sending so much love to you and yours!!!"
Who Is JoJo?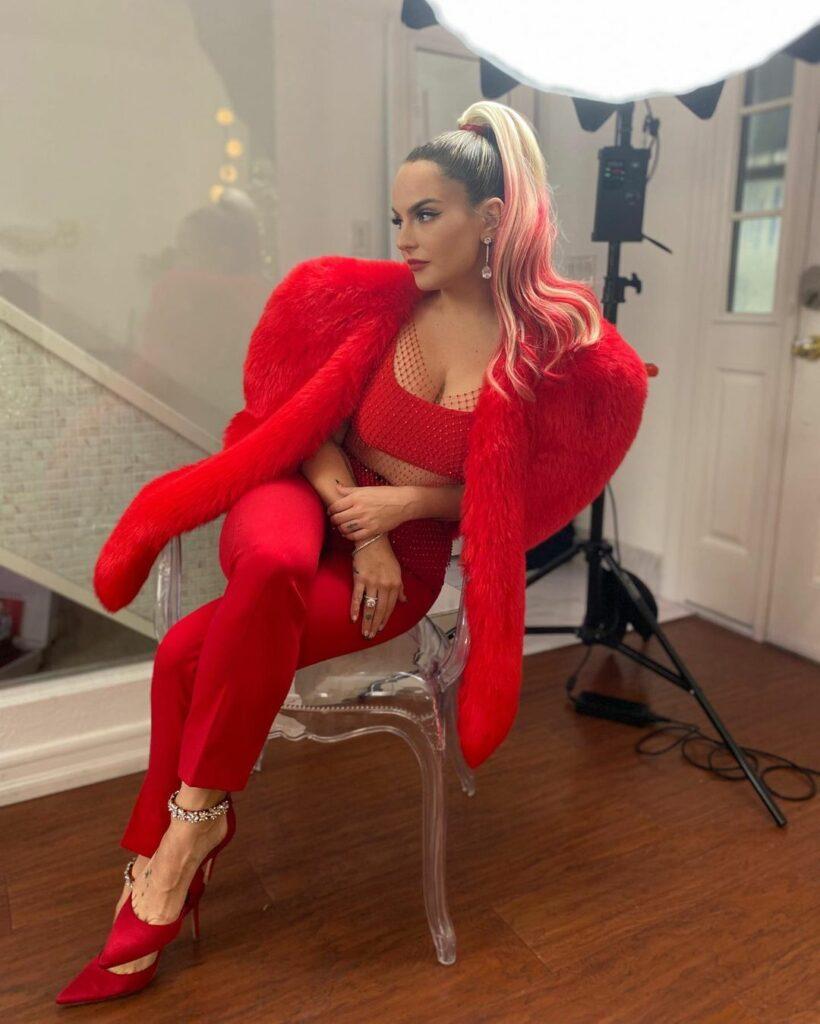 JoJo, born Joanna Noëlle Levesque, is an American singer, songwriter, and actress from Brattleboro, Vermont. By age 7, she was already appearing in TV shows like "Kids Say The Darndest Things" where she sang a song from Cher.
She auditioned for the show "Destination Stardom" by singing Aretha Franklin's "Respect" and "Chain of Fools." She was later invited to perform on "The Oprah Winfrey Show" and an episode of "Maury" when she was 11 during a "kids-with-talent" episode.
Although she was offered a record deal when she was only six years old, her mother turned it down because she thought she was too young for a music career. However, in 2003, at the age of 12, JoJo signed with Blackground Records and began to produce her first record.
After releasing her hit single "Leave (Get Out)" in 2004, she began to go on tour and has been putting out hits ever since.