One family is still in shock on Christmas morning after the LAPD fatally killed a 14-year-old girl in a Burlington Store dressing room located in North Hollywood.
As The Blast previously reported, The Los Angeles Police Department responded to reports of an assault and arrived at the store, opening fire on a suspect who was allegedly assaulting a woman inside. One of the bullets went through the drywall and struck a 14-year-old girl who had been in the dressing room with her mother, trying on dresses for her quinceañera. She was found dead at the scene.
The girl has been identified as Valentina Orellana-Peralta, 14. The identity of the assault suspect has been revealed as Daniel Elena Lopez, 24. The identity of the female assault victim has yet to be disclosed. She was reportedly taken to the hospital "awake, but bloodied." Her condition is unknown at this time.
Although the initial 911 caller heard "arguing" and "gunshots" inside the store, the LAPD stated that they did not find a gun at the scene, only a "steel or metal cable lock, a very heavy lock," which might have been used in the assault.
Cleaning Service Worker Describes Grisly Scene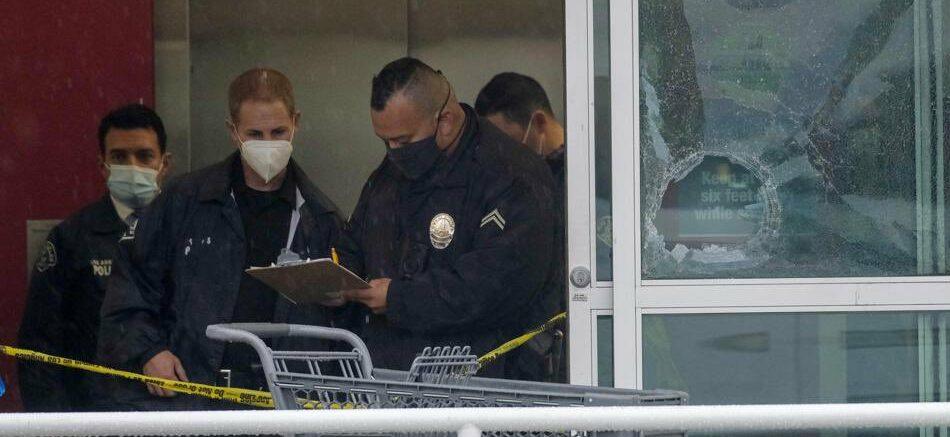 The Los Angeles Times interviewed the supervisor of Nancy's Cleaning Services, Edwin Arroyo, who was responsible for cleaning the dressing room where the 14-year-old girl had been killed.
Arroyo stated that, on the morning of Christmas Eve, he cleaned up broken glass outside the front doors before he headed to the second floor, which is where the dressing rooms were located.
Along with a dozen other items, he found a cream-colored dress left on a hanger and "blood smeared on a wall."
"It was a horrible scene," Arroyo shared. "I don't know how many gunshots there were, but there was a lot of blood everywhere."
Arroyo, who is also a father to two daughters, said, "It hurt me so much being there. I could imagine having that same pain because I'm a father."
"I can't imagine that happening to one of my daughters," he added. "The little girl was trying on a dress. The parents never imagined their daughter would die here."
Local Residents Express Outrage For The Fatal Shooting Of Teenage Girl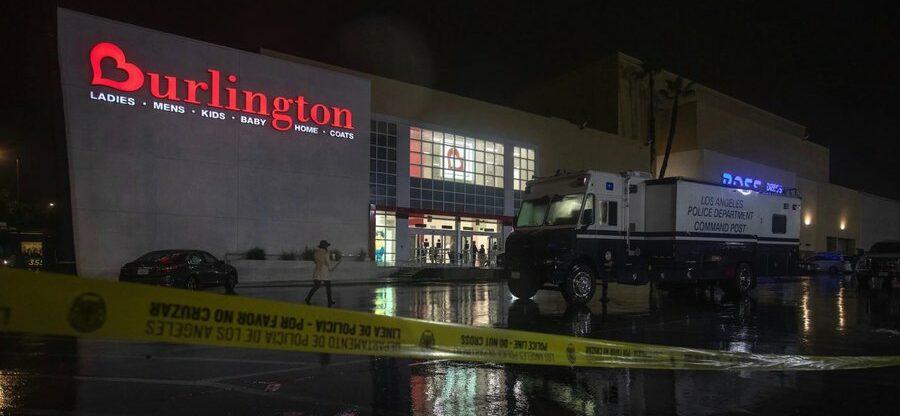 The LA Times also interviewed residents who worked and lived nearby. One resident, Graciela Cornejo, 70, lives near the store.
"Fourteen years old. She was 14 years old. A little girl," Cornejo said, adding that she lost her 24-year-old son in February.
"I know the pain this family is going through," she continued. "Why do they have to go through this? Why? … it's the worst pain in the world."
She also asked in Spanish why the police were "shooting crazy" inside the store. "They're trained for all of this," she continued. "I just can't understand."
Although it was raining, another resident – Leila Murca, 22 – left white roses in front of a candle outside the store.
"We felt bad, so we were like let's leave something nice for the family," Murca said.
"As a mom, I just wanted to leave flowers," Murca's mother said. "My heart really goes out to the mom in this difficult time."
They weren't the only family to leave flowers. Several residents came by to leave flowers to show solidarity for the family who lost their daughter just before Christmas.