Former Minnesota police officer Kim Potter was just found guilty of the death of Daunte Wright; however, the defense felt that the former cop should still be allowed to spend Christmas with her husband and two sons.
On Monday, December 20, 2021, the nine-day trial was handed over to a jury consisting of seven White men, four White women, two Asian women, and one Black woman. There were no Black men on the jury. On the afternoon of Thursday, December 23, 2021, the jury returned with a verdict of guilty for first-degree manslaughter and guilty for second-degree manslaughter with culpable negligence. Potter, 49, had pled not guilty to both charges. It is possible that she could face at least a decade in prison.
However, her sentencing will have to wait until 2022, and her defense attorney argued that she should be allowed to post bail and spend time with her family until her sentencing.
Kim Potter Wants To Spend Christmas With Her Family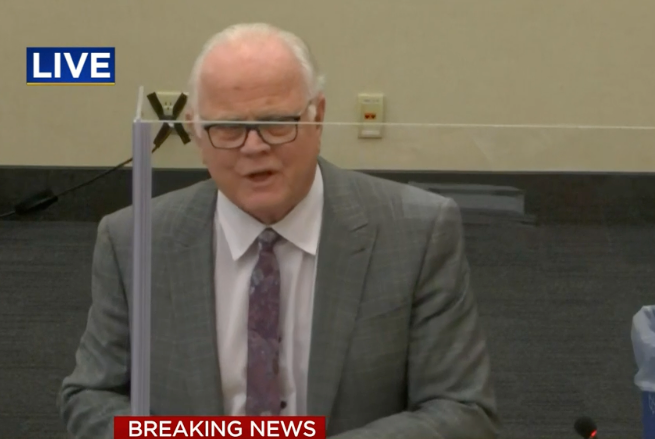 The defense argued that Kim Potter should be released on her $100,000 bail so that she may spend the holiday with her family. Given her age, her previous good-standing in the community, and her cooperation with the investigation so far, her attorney asked for leniency from judge Regina Chu.
The prosecution argued that they wanted to remand her into custody and revoke her bail now that she has been found guilty of both manslaughter charges.
Judge Chu asked that Potter be taken into custody and held without bail. She said that she understood the defense's arguments but that she could not treat this case any differently than any other case.
Sentencing was pushed back to late February due to other commitments by the attorneys. Defense attorney Earl Gray is also representing Thomas Lane, who is one of the officers facing a civil suit in the death of George Lloyd and has been accused of violating his civil rights.
Two other officers have also been named in the suit, along with convicted former officer Derek Chauvin, who pleaded guilty of violating George Floyd's civil rights earlier this month in exchange for a reduced sentence.
Kim Potter Trial: An Overview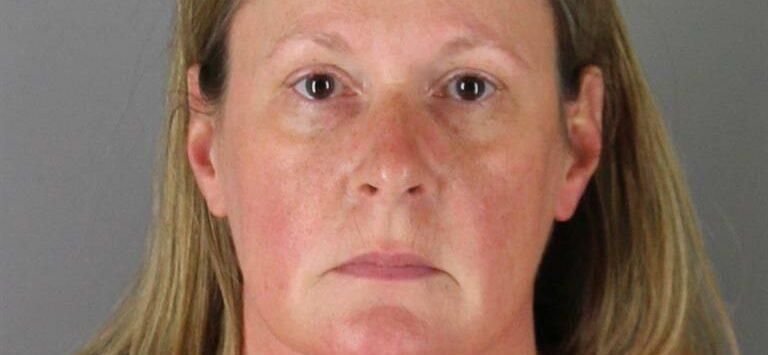 In April, Kim Potter and junior officer Anthony Luckey pulled Daunte Wright, 20, over at a traffic stop. Luckey had made the decision to pull Wright over because he made a left turn with his right blinker on. The car Wright was driving also had expired license plate tabs and there was an air freshener hanging from the rearview mirror.
After learning that there was an outstanding warrant for Wright's arrest on a gross misdemeanor weapon's charge, Potter and Luckey attempted to arrest him while another officer – Sergeant Johnson – approached from the other side of the vehicle.
Wright struggled with officers and attempted to get back in the vehicle. Potter shouted "Taser! Taser! Taser!" in bodycam footage of the incident. However, Potter pulled out her gun instead of her taser and fatally shot Wright.
"I just shot him…" Potter can be heard saying in the video. "I grabbed the wrong f—ing gun. I shot him."