Prince Harry and Meghan Markle have officially debuted their daughter to the world.
The former royal family members showed off the first photo of their daughter, Lilibet "Lili" Diana, on their 2021 holiday card.
Their first-born, Archie, is a spitting image of his father, Harry, with bright orange locks.
The family of four are photographed smiling and laughing at their new addition while Meghan holds her up in the air.
Meghan & Harry debut Lilibet in holiday card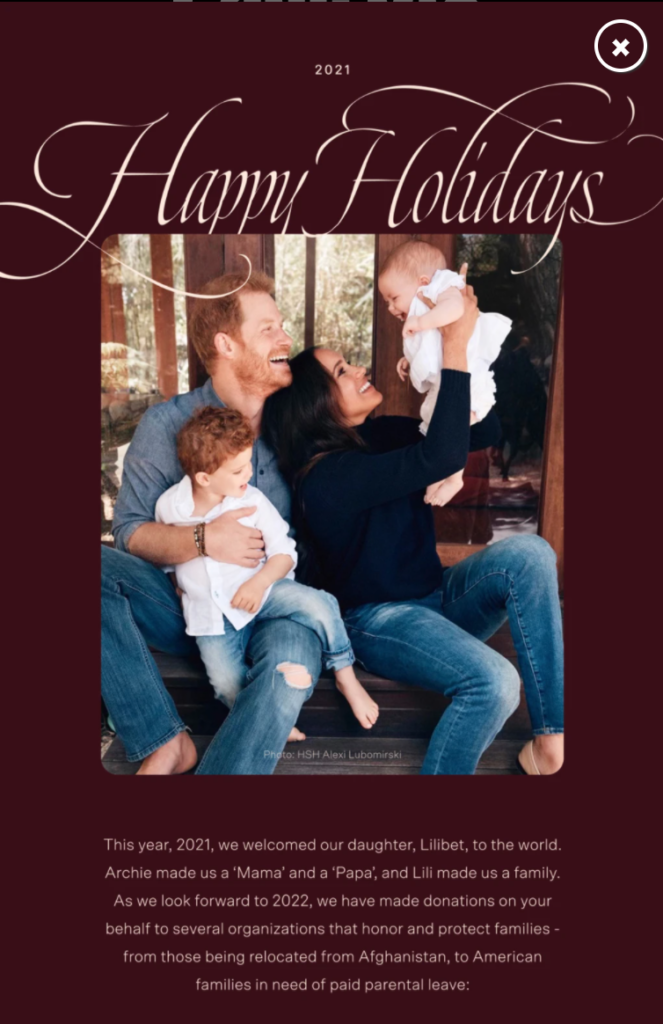 They captioned the holiday card, "This year, 2021, we welcomed our daughter, Lilibet, to the world. Archie made a 'Mama' and a 'Papa,' and Lili made us a family. As we look forward to 2022, we have made donations on your behalf to several organizations that honor and protect families – from those being relocated from Afghanistan, to American families in need of paid paternal leave."
This is the first time Harry and Meghan have shown their daughter to the world. She was born in June, but given the ongoing pandemic, they had to refrain from a big christening like they did with their first born.
Back in October, reports from The Telegraph and The Daily Mail claimed the royal couple decided NOT to go back to England to have their daughter christened.
On Monday, October 11, Daily Mail published a report that claimed royal sources informed them Harry and Meghan would not return to the UK and "are likely to opt for a ceremony in California."
Meghan & Harry make donation to protect families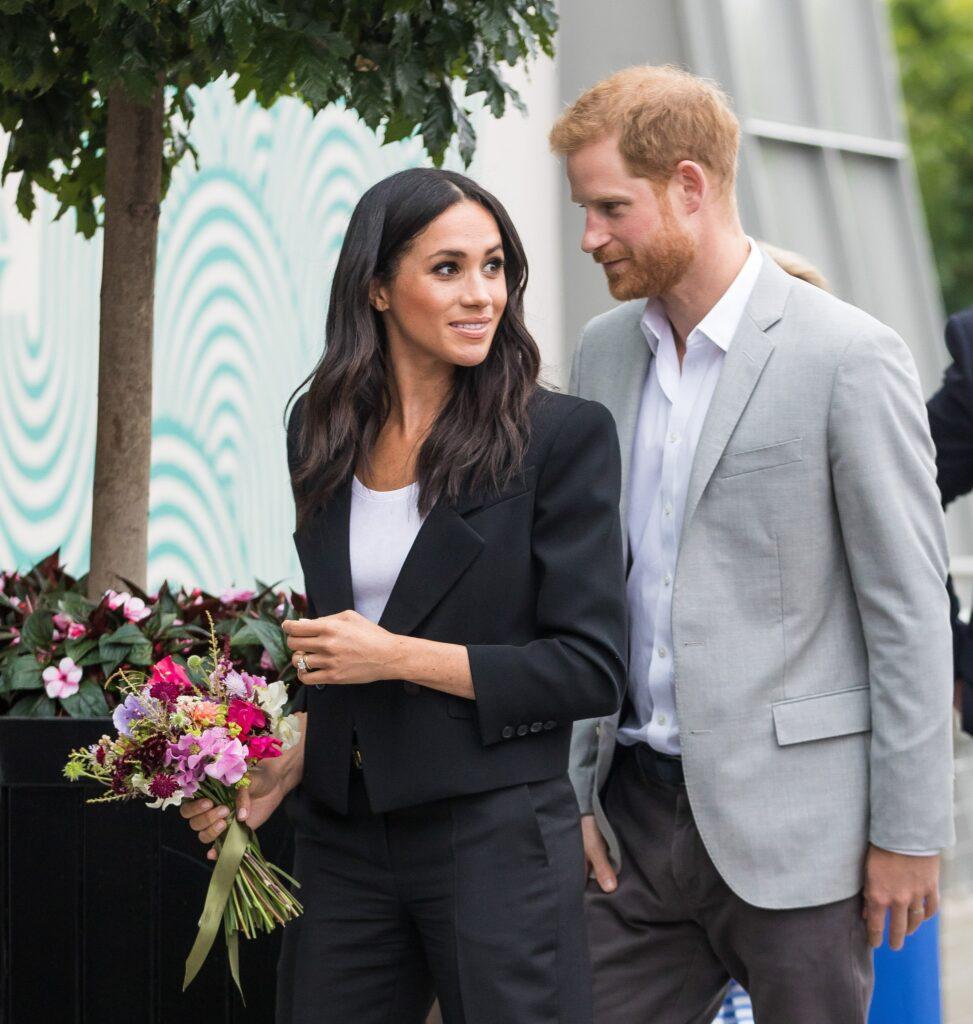 Their report came after The Telegraph also ran a story claiming Lili wouldn't be christened alongside the Queen in the U.K., with "Duke and Duchess of Sussex could christen Lilibet in US as Britain is ruled out," as their headline.
"There will not be a christening in the U.K. It is not happening," a source, described as "a palace insider" by the outlet, said.
A second source told the outlet that a U.K. christening was "highly unlikely."
However, the truth came out from the Duke and Duchess of Sussexes' own team.
The Duke & Duchess of Sussex proudly debut their family of four!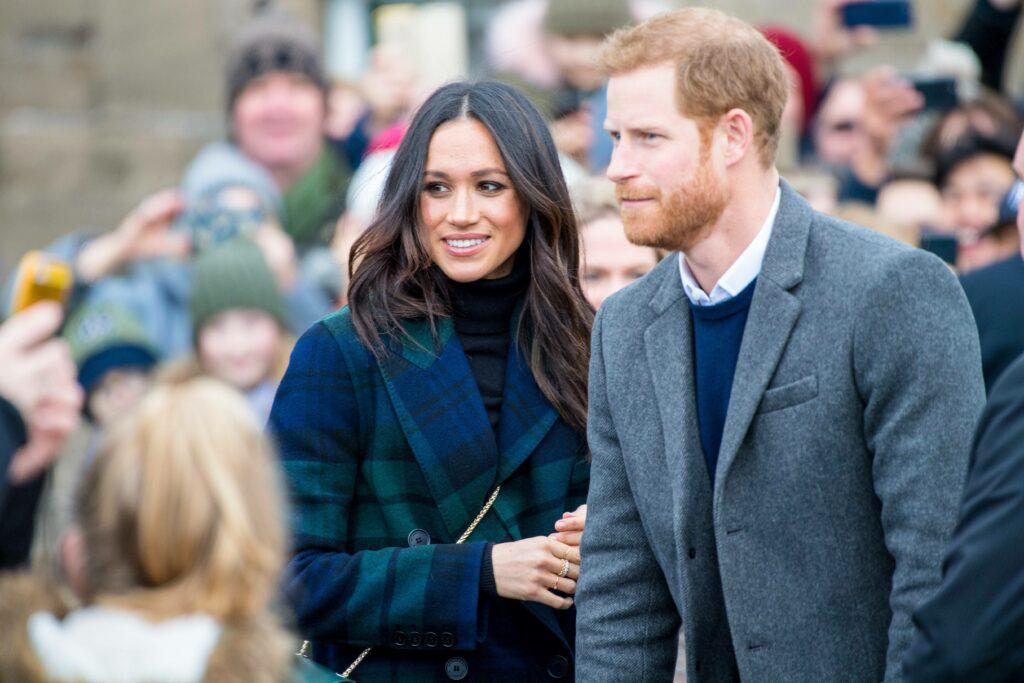 A representative for the famous couple released a statement which said, "Plans for the baby's christening have not been finalized, and as such, any assumptions about what will or will not take place are mere speculation."
Meghan and Harry welcomed Lili on June 4,
Archie, was christened in a private chapel at Windsor Castle in July 2019 two months after mom and dad welcomed him into the world