Britney Spears plans to have her body banging for the holidays and is already taking steps towards that goal! The singer recently gave fans a glimpse into how she achieves her super-toned body.
Britney Spears Gets An EMSculpt Session
In an Instagram story update, Britney was seen having a session with famous Beverly Hills plastic surgeon Dr. Gabriel Chiu. The clip showed Chiu dutifully wearing his masks as he used a vibrating machine on Britney's arms.
The "Toxic" artist used an animation filter over her face and seemed to be enjoying the process. In a follow-up scene, Britney was seen lying down, this time her mid-section behind the focus.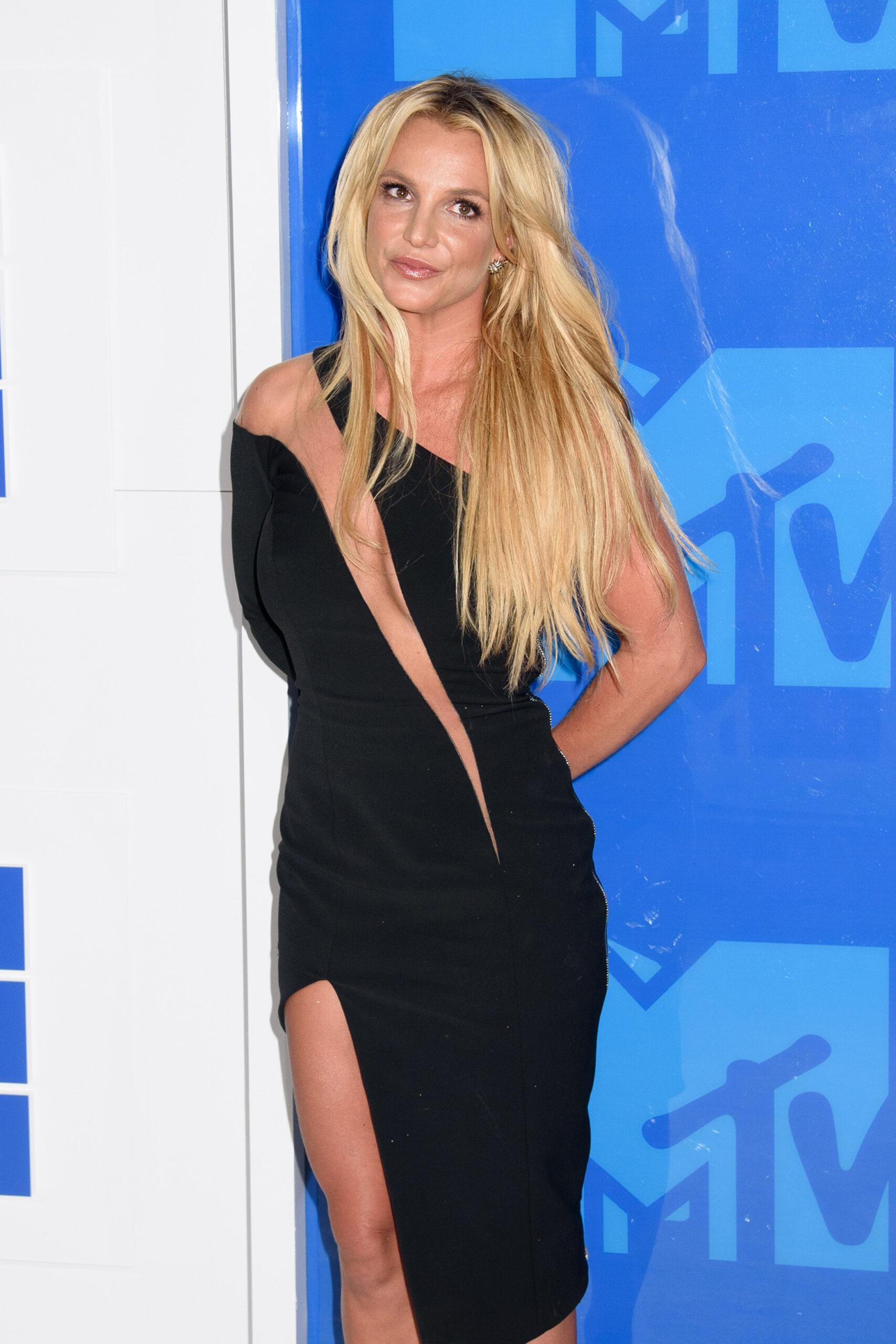 She panned the camera to show an EmSculpt band tied around her mid-section, letting the cat out of the bag. While raising her shirt and flaunting her well-manicured nails in th process, Britney sweetly gushed, "EmSculpt!"
The video returned to Dr. Chiu finishing up a session on Britney's arm, during which he said hello to the camera.
A New Song In The Works
Britney's EmSculpt session comes after she gave fans an update about her life through her signature dance video shared on her Instagram page. Since getting her freedom, the iconic singer has regularly kept in touch with her fan base.
In the Instagram upload, Britney reminded everyone why she is indeed the vocal queen as she started with really high notes that are signature staples of her melody.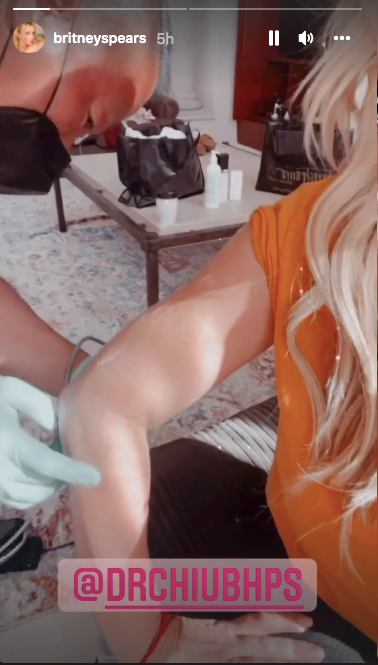 She belted out lyrics that aren't reminiscent of any of her classic tunes, hinting that the song might be a piece of new music. Fans in the comments section didn't hesitate to beg the icon to give them the best Christmas present in the form of a new song.
Others were too mesmerized by her vocals, with fiance Sam Asghari leading the cheers. He dotingly wrote, "I fn love this soo much." As expected, some fans made jokes about Britney's high pitch, with one user writing, "RIP headphone users."
A Shade To The Spears Family
While Britney's voice was no doubt the highlight of the social media upload, the accompanying caption seemed to have caught fans' interest.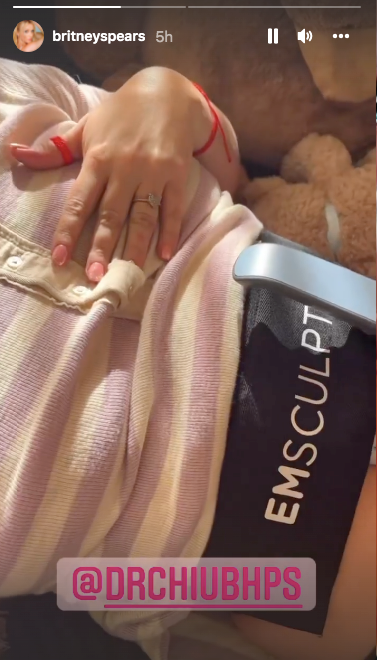 True to her shady nature, Britney didn't fail to throw some jabs at her family and remind them of the evil done towards her. She wrote:
No … I'm not auditioning for anything !!!! I'm reminding myself and the world of who I am !!!! Yes … I will be my own cheerleader  … why ???? I'm here to remind my white "classy" family that I haven't forgotten what they did to me nor will I ever forget !!!!⁣ ⁣Pssss new song in the works … I'm gonna let you know what I mean