Last weekend, Jake Paul shocked social media once again as he improved to 5-0 in his professional boxing record. This came after beating UFC legend Tyron Woodley, for a second straight time.
This second win over Woodley was done in the sixth round of the fight. It was initially scheduled for eight rounds. Woodley and Paul were in a close one, but Paul soon turned things up a notch in securing a knockout.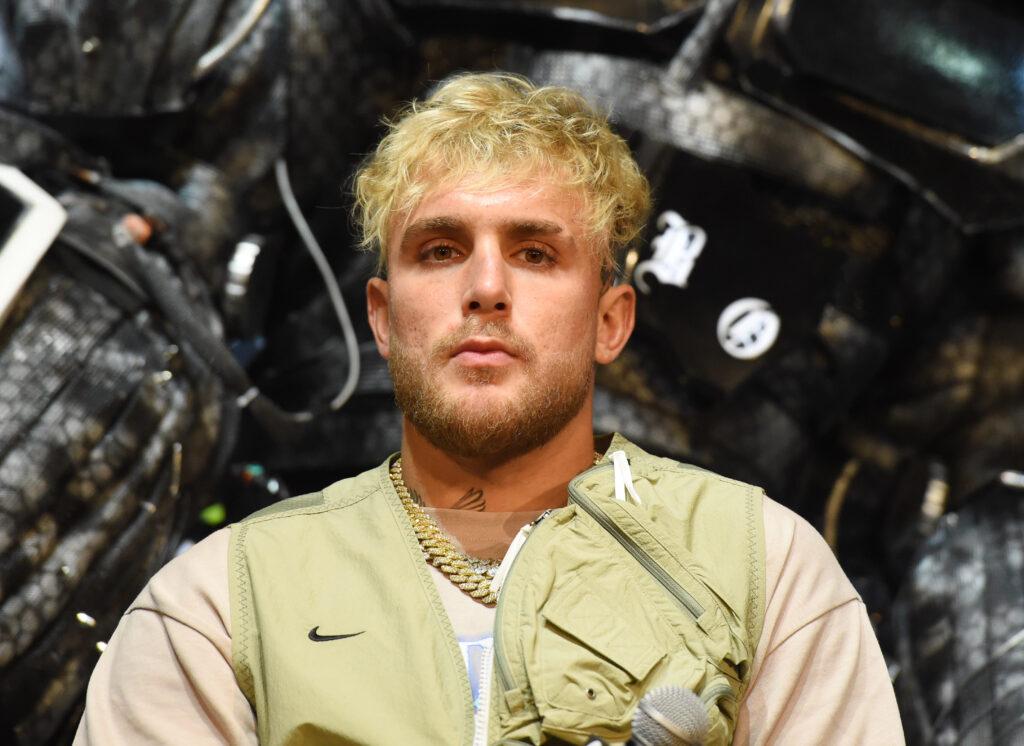 Paul Still Has Love For Woodley
Following Paul's win, the YouTube-turned boxer expressed much respect he has for Woodley for accepting this fight. This came on two week's notice for Woodley, and was still 100% down to take the fight vs Paul in Tampa.
"This guy is a legend," Paul said regarding Woodley. "I respect him for taking this fight on two weeks' notice, because Tommy Fury is a b—-."
Paul called out boxer Tommy Fury, due to deciding to drop out of their highly anticipated fight, at the last minute. That opened the door for Woodley to accept become a replacement fighter.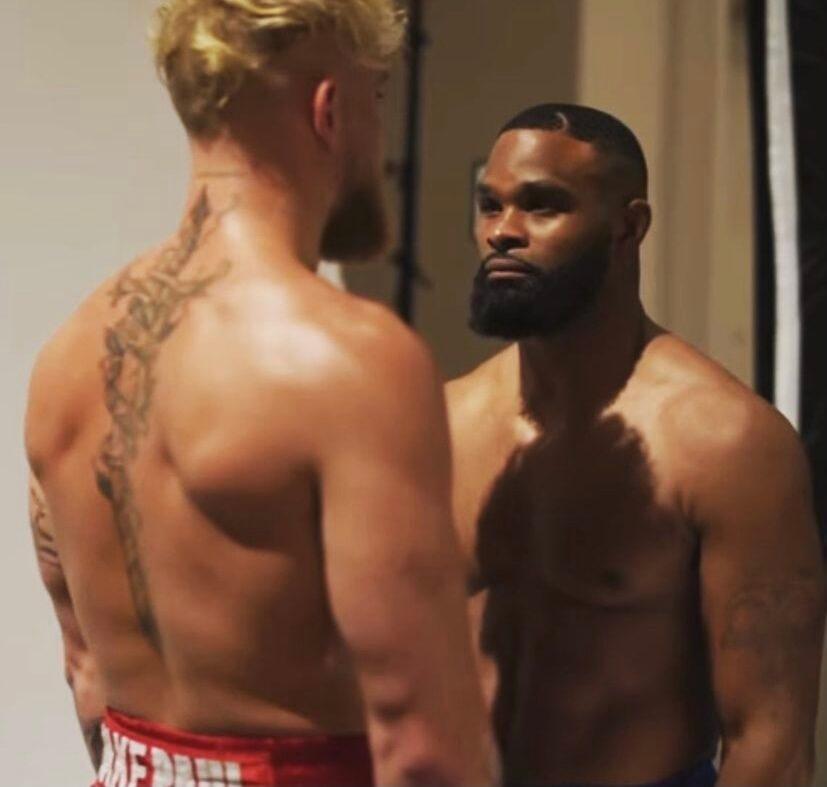 Paul And Woodley Have A Good Relationship Now
The respect is mutual at this point, between Paul and Woodley. Paul even recently told TMZ that he'd be down to film a buddy-cop movie with Woodley. This also comes as fans want the two to also have their own podcast together.
"People are saying we should do a podcast together," said Paul. "I think it would be funny to do a Buddy-Cop movie together. So, our relationship doesn't end here."
Woodley Got Jake Paul Tattoo After First Loss
Back in September, Woodley followed through on his first about the bet, regarding the first fight vs Paul. The loser had to get the winner's name tattooed on them, and that's exactly what Woodley did. Their first fight gave Paul the victory, due to a split-decision.
Woodley ended up getting an "I love Jake Paul" tattoo right on his middle finger, which seemed fitting for the situation at-hand. After getting that tattoo done, Woodley went on to call out Paul for a rematch.
"I love you son," said Woodley on Instagram. "Now come and get this ass whippin cause i heard you been talking back to your elders. @jakepaul #ManOfMyWord"
View this post on Instagram
Jake Paul Is Looking Forward To Jorge Masvidal Fight
With the Tommy Fury fight not looking likely, Jake Paul has also been calling out UFC star, Jorge Masvidal. Paul offered Masvidal $5 million to accept a fight between the two.
For Masivdal though, he wants a much bigger payday. He recently responded to Paul, and says that he expects $20 million. He even labeled the $5 million offer as "chump change."
Masvidal would participate in a boxing match would Paul. Should Masvidal lose, he would forfeit his purse. Masvidal has been one of UFC's biggest stars over the past year, and a fight between these two would be another huge pay-per-view draw. This all comes after backlash against Paul though, where critics say he hasn't been fighting "real boxers."