Super Typhoon Rai has reportedly claimed the lives of 169 people in the Philippines on Saturday, according to officials.
Late last week, the super typhoon struck the region, making it the 15th typhoon to hit the Philippines this year. According to a spokesperson from the National Disaster Risk Reduction and Management Council, more than 330,000 people have been evacuated from their homes.
The nearly buzzsaw appearance of Super Typhoon #Rai #OdettePH as it nears #Siargao–#BucasGrande islands in #Surigao. Siargao is an idyllic island with stunningly beautiful beaches, famous for its Cloud 9 surf break. pic.twitter.com/YNqzYtp6rz

— Marvin Oloris (@marvinoloris) December 16, 2021
Super Typhoon Rai has been the strongest typhoon to hit the region in 2021, although it is particularly unusual to see a typhoon this late in December. Most cyclones typically develop between July and October.
The storm, also referred to as Odette, contained wind speeds of up to 160 miles per hour with gusts as high as 185 miles per hour. The storm also brought in heavy rain and created widespread flooding.
Death Tolls Rise As Search-And-Rescue Efforts Continue
100,000+ people in the Philippines fled their homes as a super typhoon made landfall, stranding thousands in chest-deep flood waters.

Typhoon Rai is a cat. 5 storm. Philippines gets 20 big storms per year, but experts say they are getting more extreme due to the climate crisis. pic.twitter.com/egENvydbUC

— AJ+ (@ajplus) December 16, 2021
Although it made landfall on Siargao Island on Thursday, Governor Arthur Yap revealed that the area that suffered the most casualties was the Bohol Province, where at least 49 people have been reported dead.
Police Chief Major James Latayon stated that 13 people were killed in Sipalay City, in the Negros Occidental province.
Councilor David Tumulak added that another 13 people had died in the Cebu Province. Most of the deaths were attributed to collapsing roofs and walls. Death tolls are expected to rise as search-and-rescue efforts continue throughout the weekend.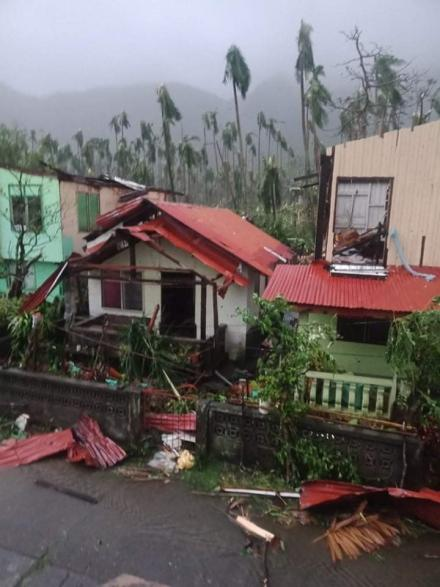 The Governor of Dinagat Island, Arlene Bag-ao, stated that the region had been "leveled to the ground" by the typhoon.
"The fields and boats of our farmers and fisherfolk have been decimated," Bag-ao stated. "Most of our commercial and cargo vessels, in spite of taking all necessary precautions, are now unsuitable for sea voyages, effectively cutting us off from the rest of the country."
Bag-ao added, "So far, early preparation by our communities has ensured our survival. However, we have lost our homes. Walls and roofs were torn and blown off…. We have a dwindling supply of food and water. Electricity and telecommunications are down. This is why we urgently and humbly ask for everyone's help."
Many Areas Cut Off From Communication, Electricity, & Water
Cebu City under Signal no. 3. Taken 7.30 am. #OdettePH #TyphoonRai pic.twitter.com/0IO6qnmok9

— drokski (@drokski) December 15, 2021
Thousands of military, coast guard, and fire personnel have been dispatched to the region's hardest-hit areas to assist however they can. Rescue teams have described scenes as "complete carnage" as clean-up efforts get underway.
However, these efforts have been hindered by a lack of communication, resulting in some affected areas being completely cut off.
The Chair of the Philippines Red Cross, Richard Gordon, told the BBC that "many areas have no power, no communications, very little water."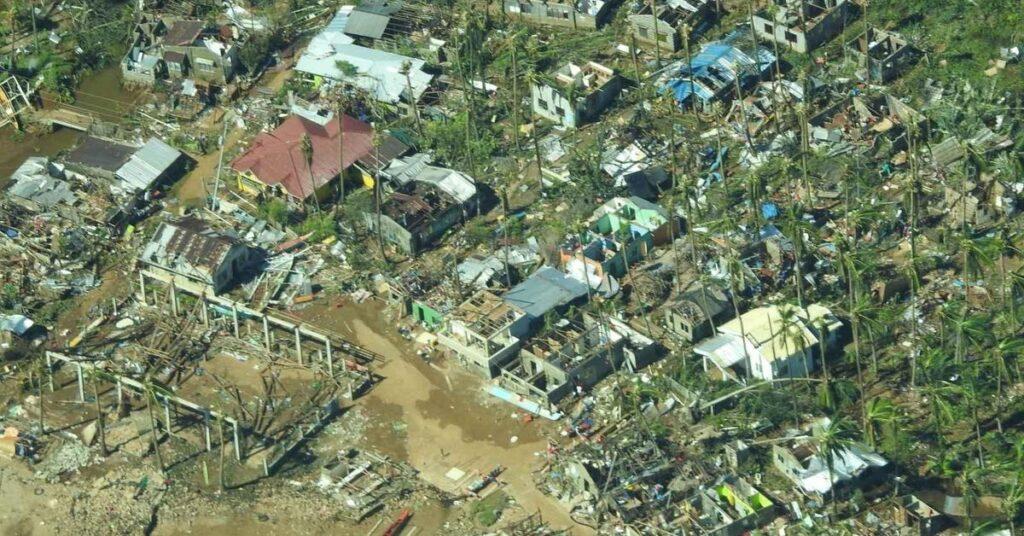 He added, "There are some areas that look like it has been bombed worse than World War II."
"Red Cross emergency teams are reporting complete carnage in coastal areas," he continued. "Homes, hospitals, school and community buildings have been ripped to shreds." He stated that volunteers in the Philippines are attempting to provide aid "for people who have lost everything."
Many are concerned that the recent string of unprecedented weather patterns will only continue as global temperatures rise, causing typhoons to generate stronger wind gusts and form more quickly than they had in the past.