"Jeopardy!" champion Amy Schneider has won 13 games so far and she shows no signs of slowing down any time soon!
Now that the show's first-ever Professor's Tournament has come to a close, Schneider is expected to continue her win streak when the show returns on Monday, December 20.
Schneider previously credited her "privilege" growing up perceived as a white male to part of her "Jeopardy!" success, while adding that "I was born with a brain that, for whatever reason, retains knowledge well."
Schneider Reveals The Show's 'Central Gimmick'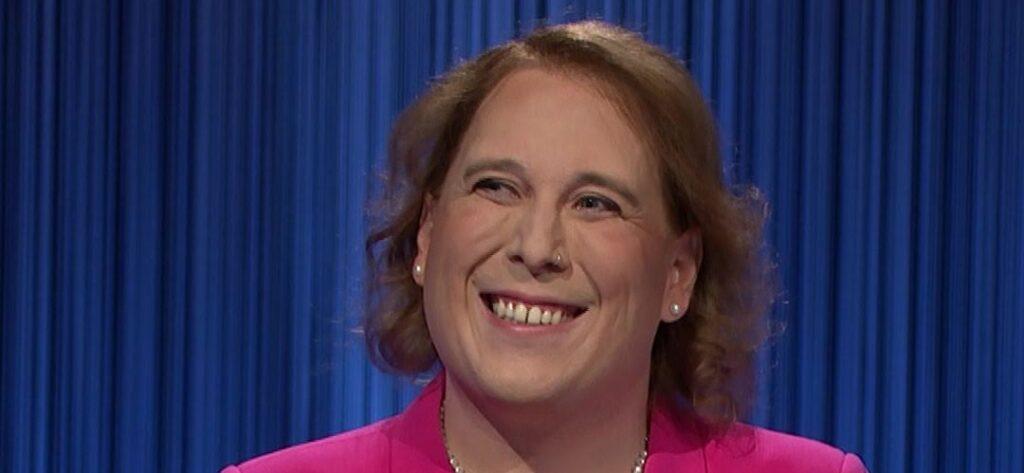 Schneider shared her story with Defector, and continued to say that, at one point, she viewed the "Jeopardy!" central gimmick of having contestants answer in the form of questions as "embarrassingly outdated."
"But I've come to see that this gimmick, perhaps inadvertently, teaches an underrated skill, which is simply understanding what you're being asked," she continued. "The gimmick of the show forces a weird kind of syntax on the clues, so that, oftentimes, you have to untangle the question before you can even begin to find the answer."
She added, "that skill, to cut through imprecise and convoluted language in order to recognize the real question at hand, is the only 'Jeopardy!' skill that's actually useful in daily life."
Schneider Answers The Question: 'How Did I Get So Smart?'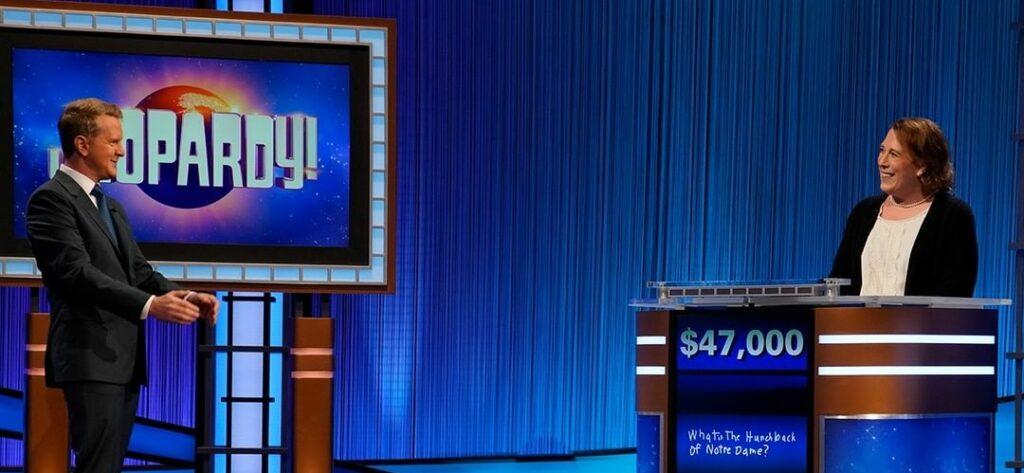 Schneider admitted that when she gets the question, "How did you get so smart?" that some people are really asking, "So, you think you're better than me?"
She added that it can be a difficult question to answer because "saying 'I'm just lucky' implies that you can never be as smart as I am, since you weren't born with it. And saying 'I'm not really that smart' implies that you can never get smarter, because you're chasing an illusion."
"The fact is, I know how I got so smart, and I know how you can, too. The real answer to 'How did you get so smart?' is simply this: I wanted to. And you can, too!" she added.
She explained that recalling the meaning of root words, like in her recent answer of "oviparous" and being able to link one piece of information back to another is not just a useful skill in "Jeopardy!", but in daily life "at understanding what is going on around you, and why, and what might happen next, and how you might prepare for it."
"It will make it harder for you to be scammed," she added. "If your knowledge is limited, then you're an easy mark for people who wish you harm. Knowledge is a shield and a sword, a joy and a duty, and while you may never remember things quite as easily as I do, or win a bunch of games on 'Jeopardy!,' if you have the desire, not just to know but to understand, then you will grow more and more powerful every day, and nobody will be able to stop you."
Amy Schneider will return to the "Jeopardy!" stage on Monday, December 20, with "Jeopardy!" G.O.A.T. Ken Jennings stepping back in to host!