Actor Dwayne Johnson really loves his show "Young Rock."
The NBC sitcom's sophomore season began filming on December 4, and Johnson posted a few behind-the-scenes snaps to mark the occasion.
"What a productive & positive week of kicking off YOUNG ROCK ~ SEASON2!!" he wrote.
"This #YoungRock venture will always be the most surreal journey of my career," he continued. "Never in my wildest dreams did I imagine the unpredictable, wild and at times ~ intense & tough ~ pro wrestling upbringing I had with my family would eventually bring people some joy, a lotta laughs and life lessons along the way. Surreal."
"And what a talented crew," he added. "Love U guys. Let's get to work and have some fun."
The show, which made its debut on February 16, 2021, follows the story of Johnson running for President in 2032 while looking back on the events and people that shaped the person he turned out to be.
Johnson Shares His Home With The Production Crew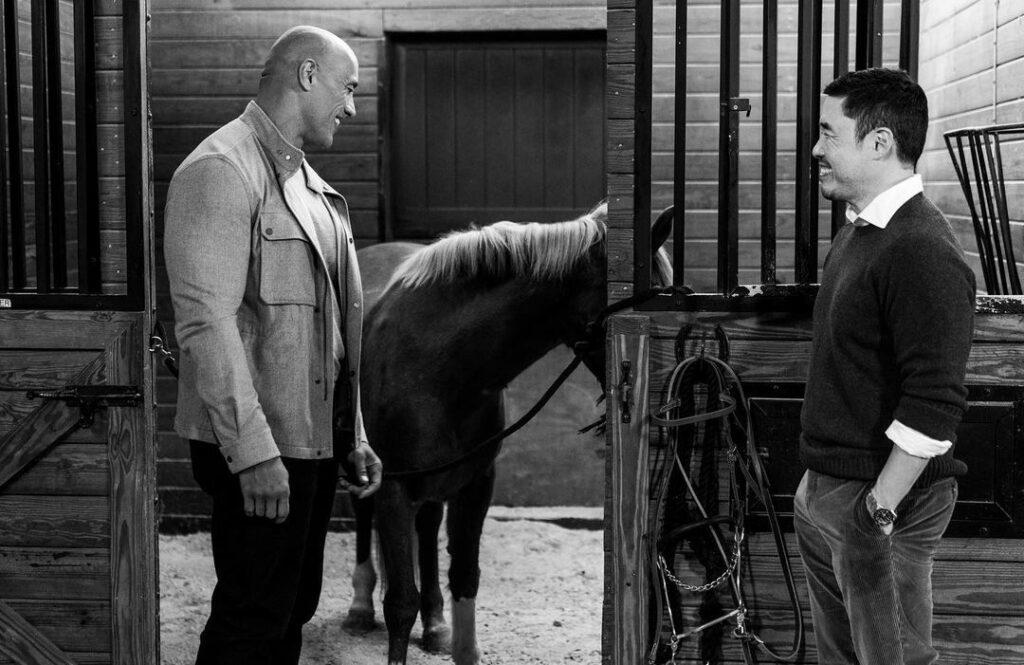 On Saturday, Johnson posted a few jaw-dropping photos from his home on the ranch in Georgia.
"A great and productive week of filming our @sevenbucksprod @nbc "YOUNG ROCK" on our Johnson Ranch in Georgia," he wrote. "Peaceful. And that's rare because my productions are usually far from peaceful."
Johnson shared that he raises trophy fish on the property and added that he has some beautiful horses in his champ stables. "We also have a very confident 8 point buck on property and he thinks he owns it all," Johnson joked. "He sorta does."
Although Johnson had never let production crews film on his property, he decided to make an exception for "Young Rock," saying that it "continues to be the most surreal experience for me so I was very happy to share it all with my production crew so they can feel the mana and positive energy all around them."
"Special shout to my friend Randall Park," he added. "What a talent. Excited for you guys to see season 2."
Johnson Praises Director Khan, Life Comes Full Circle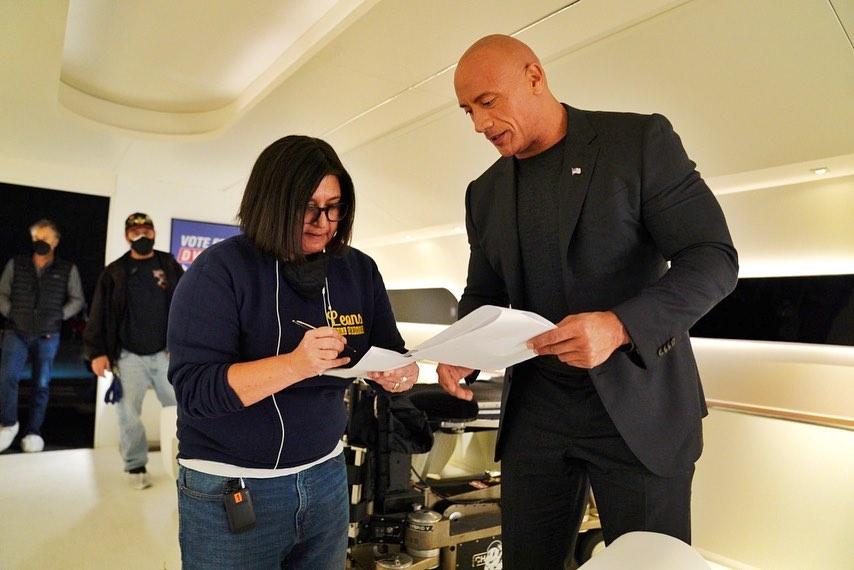 A few hours later, Johnson posted a series of snaps of him working with "Young Rock" creator, writer, and director Nahnatchka Khan.
"She's an industry groundbreaker and one of the most gifted, sharpest showrunners in Hollywood – I respect and love this woman to no end," he wrote.
"As you guys know, #YoungRock is our @sevenbucksprod NBC series based on my insane life growing up in the wild world of pro wrestling," he continued. "With Nahnatchka, I've shared the good, the bad, the ugly, the really f—ing ugly and the really f—ing good parts of my life and it's her job to interpret and extrapolate for families to enjoy around the world. We speak in direct and acerbic terms and man can she balance HUMOR & HEART with the best of 'em."
He then thanked his fans for making "Young Rock" NBC's number one comedy last season, adding, "And I'm happy to shine the light on our show's creator, Nahnatchka Khan. Can't wait for you guys to watch Season 2."
He then added a stunning fun fact: "And how crazy is this ~ Nahnatchka and her brother, Nick and myself used to run around the same arena back in the mid-80s watching pro wrestling when we all lived in HAWAII. How's that for life coming FULL CIRCLE?"
Check out some more snaps of his home below!
View this post on Instagram