Travis Barker knows exactly what he wants for Christmas this year…licking Kourtney Kardashian's feet?!
That's right…the 'Blink 182' drummer shared a stunning photo on Instagram of himself kissing the toes of his 'Keeping Up With The Kardashian' star girlfriend — making it clear it's all he wants for the Holidays!
"All I want for Christmas 🎄," captioned the sexy snaps. 
All Travis Barker Wants For Christmas Is Kourtney Kardashian!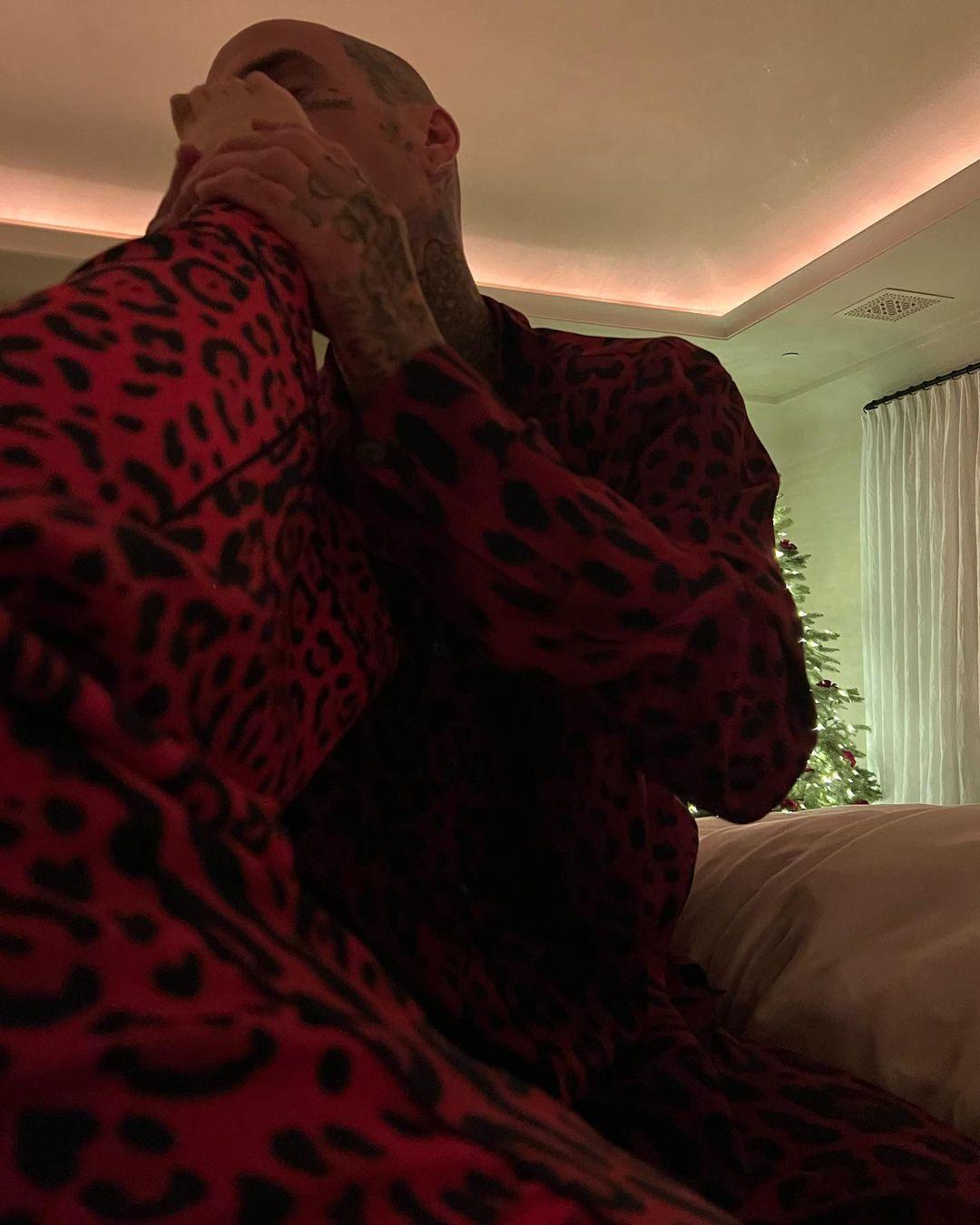 In the pictures, Travis and Kourtney are sporting matching black and red leopard print Christmas pajamas and are playfully hanging out inside her home. It appears the couple is in the living room, where you can see the decorated tree in the background. Now the fun part, Travis appears to be licking his girlfriend's toes in the pictures, just clean enough to get the pass on the social media site.
Of course, the fans love it, and are flooding his IG page with hilarious comments like, "Realizing SO many men like feet 😂 my husband included 😂. Feet fetish my man and I love it." Another added, "it could all be this simple." One fan joked, "My man that is a whole foot in your nostrils! "
Kourtney & Travis Light Up Internet With Monster PDA!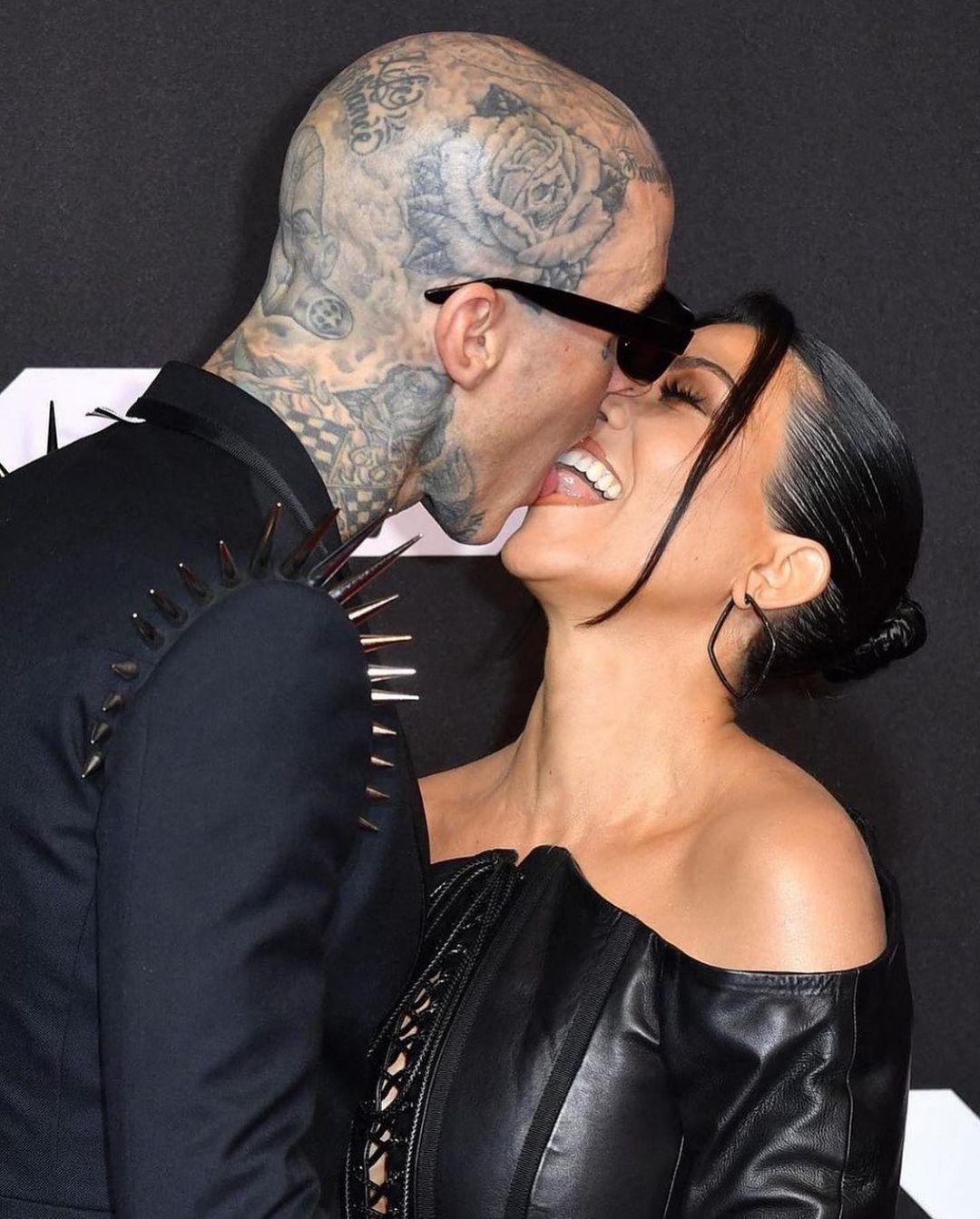 As you know, Kourtney and Travis are newly engaged and have no problem including the public with their extreme PDA! The famous couple has revealed moments where Kourtney sucked on his fingers and groped each other at family functions. To be honest, you know it's kind of cute.
A few top examples include a post from the middle of the desert somewhere when Kourtney called a major kiss with her beau, "just like heaven." In the snap, she is sporting a string bikini and the couple is taking in the Utah landscape. On April 18, Barker celebrated Kourtney's birthday with a handful of the reality star and a very intimate video. "I F—–G love you. You're a blessing to this world. Happy Birthday," Travis wrote.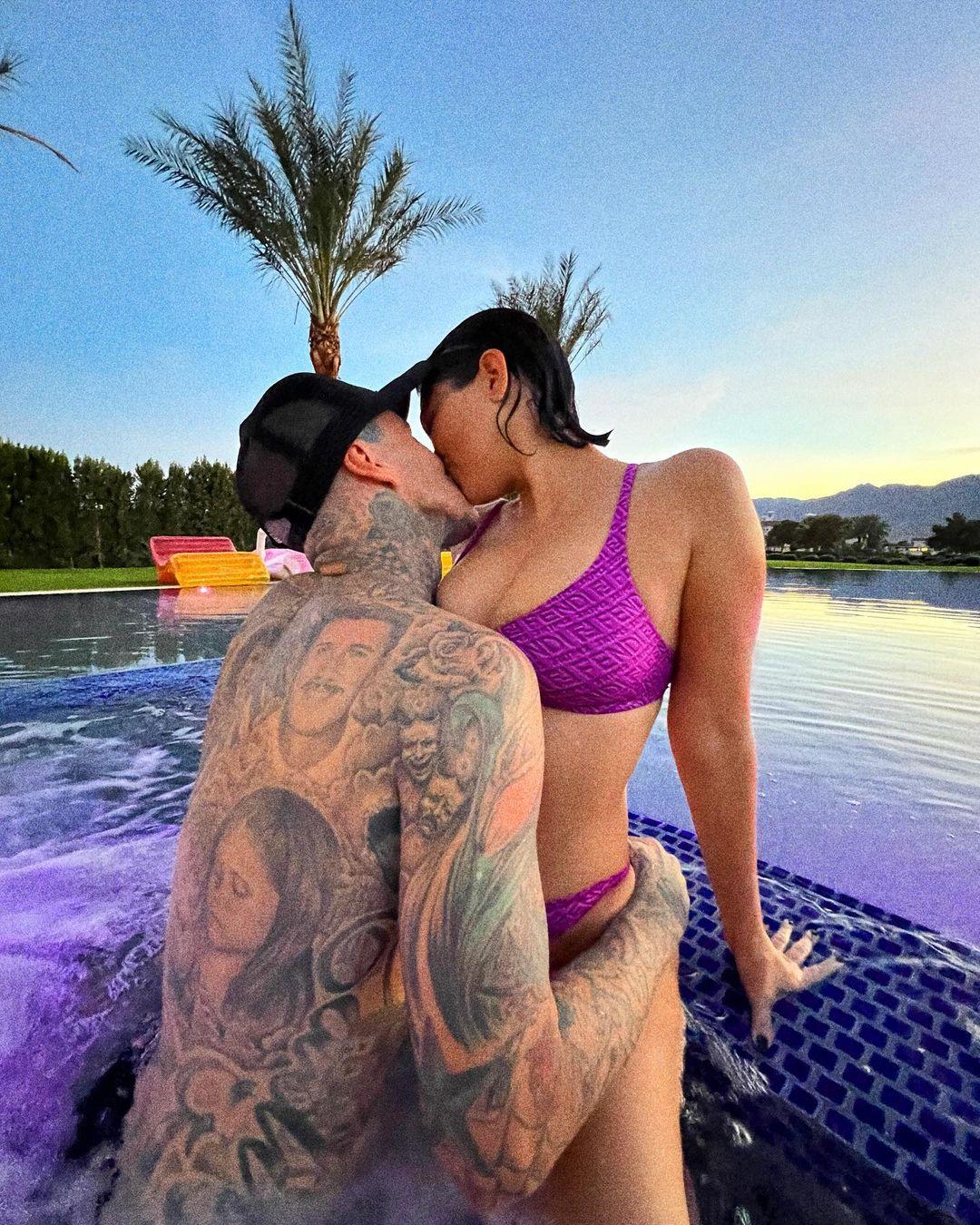 Fast forward to June of 2021 and Kourt shared a series of photos of the famous couple making out in a recording studio! You get the picture.
Don't forget the biggest public scene of affection after the couple was spotted ringside at the UFC fight. Instead of the normal waving by celebrities, these two stars decided to stick their tongues out and touch them together for the cameras. Surprisingly, the kiss was broadcast for the world to see!
Megan Fox & Machine Gun Kelly Get In On The Action!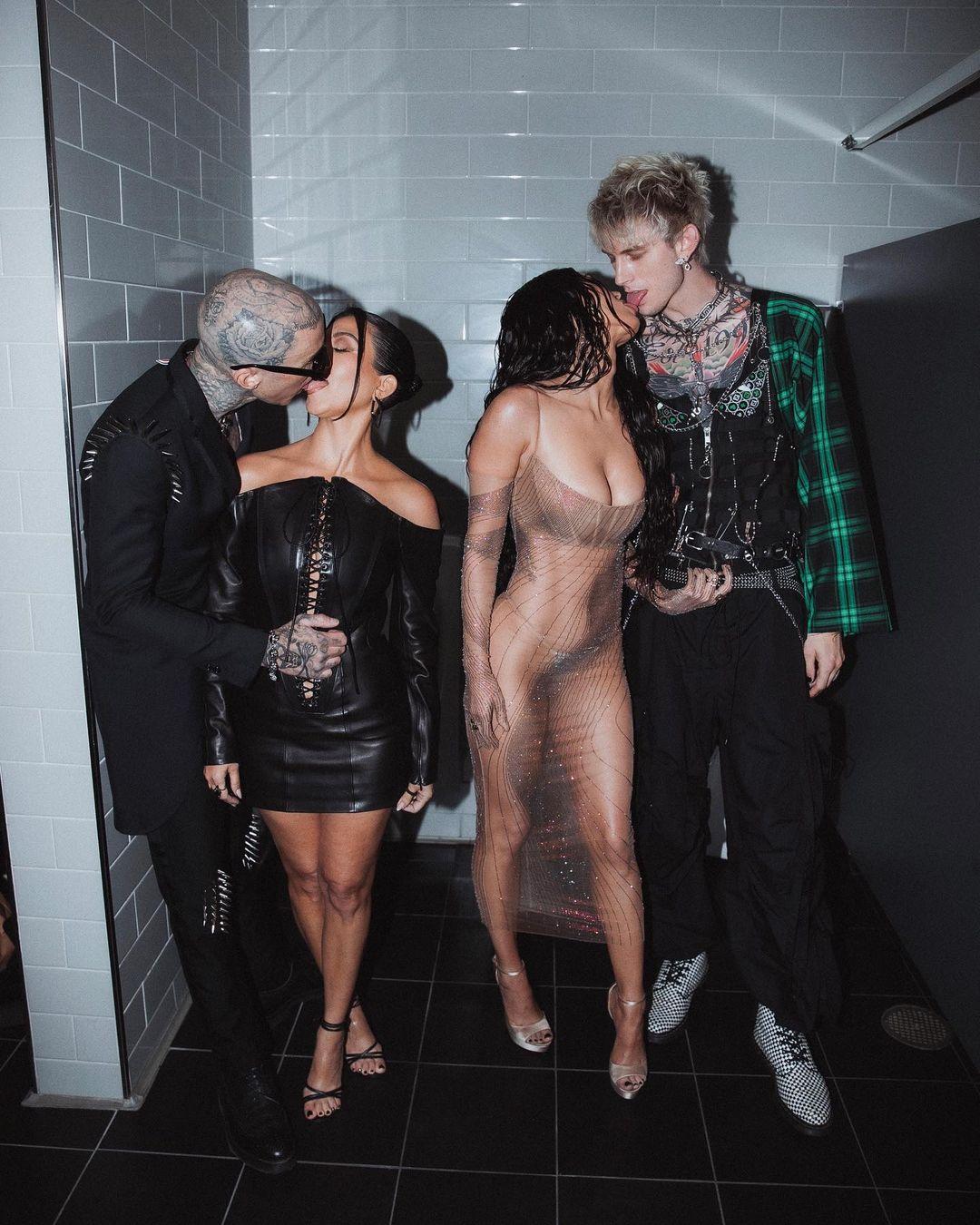 The couple got engaged in Santa Barbara, California after the rocker walked his GF to the middle of a red rose heart on the beach and got down on one knee. "I can't believe this was a week ago," she reminisced about the big day. "Travis told her family that he planned to propose, but everyone was great at keeping it secret. The Rosewood is their favorite for short weekend getaways," a source told People. Adding, "They often stay at the hotel. This is why Travis proposed there. It's a very special place to them, but it was also easier to keep everything a secret by proposing there."
Merry Christmas!
View this post on Instagram