Reba McEntire has made a mark in the entertainment industry as a country music singer and actress. With the likes of Dolly Parton and Loretta Lynn, the 66-year-old is renowned for her music style and is also often referred to as the Queen of Country.
Over several decades, the star has sold over 75 million records internationally. She has also scored endless hits, including songs from her 16th album, For My Broken Heart, which she dedicated to her band members who were killed in an unfortunate accident.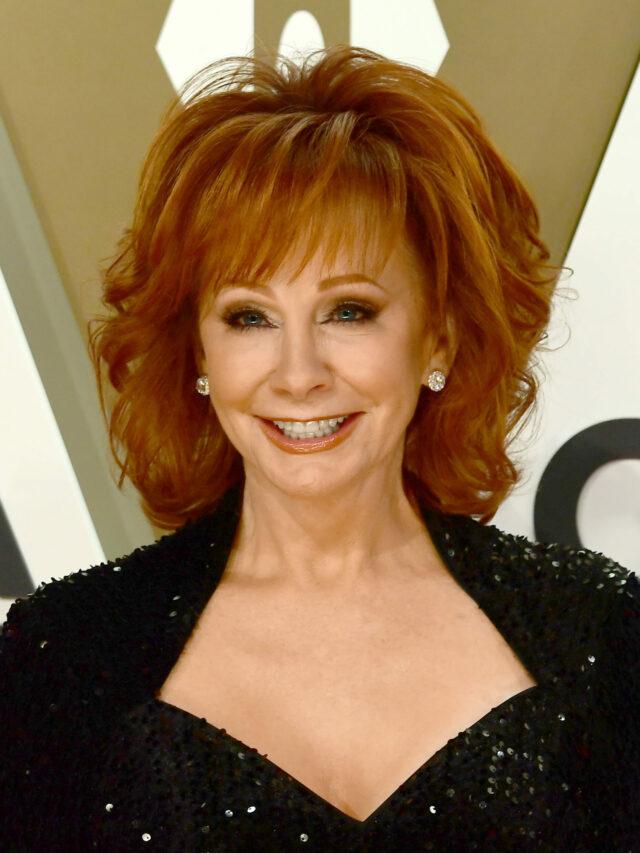 In 1991, the hired plane which carried her crew hit a mountain and crashed, killing everyone on board. The Country Queen overcame the three-decade-old tragedy and has made several comments on the event through the years.
She also made revelations that included the events that led to the tragedy and that Parton helped her get on her feet to perform again. Keep scrolling to find out what more she had to say.
The Events Leading Up To The Tragedy
In 1994, McEntire made room in her autobiography "Reba: My Story" to explain all that had happened before the accident on March 16, 1991. She explained that she was in California with her then-husband and manager, Narvel Blackstock.
Also, that she and her crew relied on the planes to carry them around for their tour because they had a busy schedule. She wrote that "there was no way we could move all of my people that far and that fast without flying."
For this reason, McEntire hired two planes that flew her crew out on the morning that the tragedy struck. She had stayed with Blackstock in a hotel and planned to leave the following morning, but her plan was disrupted by an early call from their pilot Roger Woosley, who revealed the accident.
On the phone, Woosley told Blackstock that sometime after the band had gotten on the planes, he saw "this huge ball of fire" through his rearview mirror. Blackstock passed the message to McEntire and explained that all the passengers on one of the planes were most likely dead, even if they weren't sure until the next day.
The Crash Claimed Ten Lives
The unfortunate crash claimed a total of ten lives; seven of McEntire's band members, her tour manager, and the two pilots that flew the aircraft. In her autobiography, she wrote that an investigation into the accident showed that the clip of the plane on Otay mountain resulted from a "miscommunication" between the service specialist of the aircraft and the pilot.
She also revealed that, in her opinion, the tragedy could have been avoided. "Had the aircraft been 200 feet higher, or slightly to the right or left of the peak, it would have cleared the mountain," she shared.
"Instead, the plane clipped the mountain and began to cartwheel before exploding on impact."
McEntire Was Still Hurting After 20 Years
The event absolutely tore McEntire apart, which she confirmed two decades later on Oprah's Master Class in 2012. In the interview, she revealed that it was the worst thing she'd ever experienced in her life. She also teared up as she recalled the event, and in her words, "I don't guess it ever quits hurting."
However, the star was not grieving alone, as she noted that her friends were there for her and helped her pull through the loss. She mentioned Parton and Vince Gill as people in the industry who gave a "huge outpour" of love and support, which helped her get back on her feet.
View this post on Instagram
Interestingly Biography reported that Parton offered McEntire her bandleader to help her bring a new group together. Though she was grateful for the gesture, she noted that "Nobody could replace the ones that we love so much that we lost."
She also mentioned that the loss taught her not to go a day without "telling people you love 'em." "And do act like this day could be your last one," she continued.
McEntire's Tribute To Her Friends 30 Years Later
March 2021 marked the 30th anniversary of the unfortunate event, and McEntire reminded her fans through a tribute on Instagram. She shared monochrome pictures of her bandleader and pianist, Kirk Cappello, keyboardist Joey Cigainero, her guitarists, Chris Austin and Micheal Thomas, drummer Tony Saputo, Terry Jackson, her bassist, and her backup singer, Paula Kaye Evans.
View this post on Instagram
She captioned the photos, "No matter how long ago a tragedy happened and no matter how much time goes by after losing people we love…the anniversaries of losing them still sting and memories come rushing in." She continued by "Praying for peace" for the families of the deceased crew members and listed all their names.
This was one of several other tributes she had paid her late friends. On the 29th anniversary, a year before, McEntire mentioned in a tribute that the anniversary had come two days after her mother, Jacqueline Smith, died from cancer. She noted that the timing of the passing and the anniversary were "appropriate," and she knew that they were "all in Heaven together and taking care of each other."