Lamar Odom is known mostly for his time in the NBA, but also for his various relationships. This includes an engagement to Khloe Kardashian, as well as Sabrina Parr, which was broken off at the end of 2020.
Now, the former Los Angeles Laker is opening up about how he was the one who decided to end that engagement. He also added that Parr was the one who really wanted to fix this relationship, despite there being a lot of toxicity involved.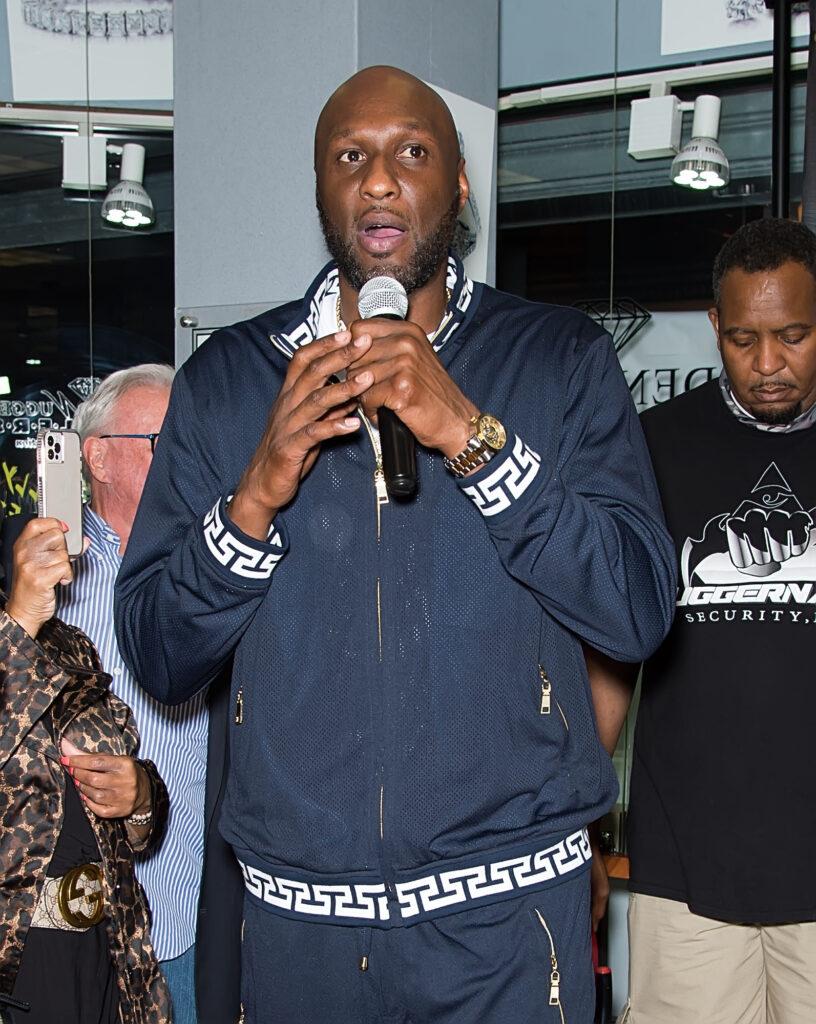 Lamar Opens Up On Instagram About Ending Engagement
On Wednesday night, Lamar decided to take to Instagram, to upload a lengthy post, about how his engagement to Parr ended. At the time, the two were at the W hotel in Atlanta. From that point, Lamar simply decided to leave and get back to his property in San Diego.
"A year ago yesterday I left my ex fiance' at the W Hotel in Atlanta without notice. When she realized I was gone back to my home in San Diego she was livid. I received over 250 calls and text messages over the course of last December from her wanting to fix us. We were toxic. Independently and collectively."
View this post on Instagram
Lamar Also Had A Difficult Battle With Being Alone
Lamar also touched on how he did want to go back to Sabrina at times, due to the fear of being alone. Simply being by himself was something that he wasn't comfortable with at all, and it led to him continuing to remain in a relationship that he labeled as "abusive."
"Leaving broke my heart but saved my soul. The relationship was abusive. Many times I wanted to go back because-the dysfunction in me was addicted to the abuse. The addict in me hated being alone, the man in me wanted a pretty face to wake up to, it was hard. Late nights and early mornings alone wears on a brother. I sought solace in marijuana and a slew of random women, not loving any of them, not really wanting to be with any of them, but it beat being lonely."
View this post on Instagram
Lamar Is Now Drug-Free And Focusing On Himself
Lamar concluded his IG post by revealing to his followers that at this point, he is drug-free. This is something that he struggled with before, as he almost died from an overdose back in late 2015. Lamar added that he is currently "relationship-free" and is focusing on a relationship with just himself.
"One day, my soul opened up, light bulb went off and I wanted and needed to change for ME! My team had worked hard to get me a fresh start. I had to honor that 🙏🏽 "Today, I am free. Drug free. Marijuana free. Relationship free. I am rebuilding a relationship with myself. With my family. I am focused on my faith. My growth. My brand. I am a legend. I own that. I am a recovering addict. I own that too. Stand in your truth. Do not believe everything you read. Luckily my team keeps record of EVERYTHING so I am reminded of how far I have come. I have not arrived yet. I will not let troubled exes from my past haunt me."