Lisa Rinna poses alongside her daughter to promote her lip kit!
The "Real Housewives of Beverly Hills" alum, 58, enticed her 3 million followers when she posted a steamy update on her social media page today. She was joined by her youngest child, Amelia Hamlin, 20, whom she shares with husband Harry Hamlin, 70, in the video. The two dressed up in matching outfits and makeup. See it below.
Pretty In White
View this post on Instagram

In the clip, the model sported a white, strapless top. The garment looked like a corset with a very tight fit that pushed her ample chest upward, exposing more of her cleavage. It also accentuated her tiny waistline and flat stomach. Amelia wore a pair of high-waisted light blue pants that featured a straight cut. She added a thick, black belt that cinched her waist further, emphasizing her slender figure, and completed her look with a pair of matching open-toe pumps.
Going For Black
View this post on Instagram

Lisa rocked a black version of the top, made of leather material. The neckline dipped low on her chest, which showcased a tantalizing look at her décolletage. Like her daughter, she sported acid-washed jeans that had a slightly different shade. The reality star also wore a black belt and high heels, but with white soles.
Amelia was posing on a big bike, holding its handlebars as she worked for the camera. Meanwhile, her mom posed behind her, leaning onto the backseat as she offered sultry glares to the lens.
Flaunting New Shades
View this post on Instagram

The mother-and-daughter tandem both wore a full face of makeup for the shoot, but each rocked a different shade of lipstick. While Amelia was rocking her own brunette locks, styled in loose curls at the ends, her mom wore a wig with a similar length and style.
"little sneak peek for you 💋Tomorrow is the Launch of the AMELIA LIP KIT! RinnaBeauty.com @rinnabeauty @ameliagray It's so Gorgeous you will LOVE IT! 💄" the mother of two captioned the post.
Fans React To The Video
View this post on Instagram

Her social media fans adored the new addition. As of this writing, it earned more than 52,000 likes and over 800 comments. Fans swarmed the comments section and shared their thoughts on the video.
"I believe you're one of the only people I've ever seen who can pull off any hair length and color and you're just breathtaking. This is such a good video of you two," one wrote.
"Genetics are strong and good here," another follower remarked.
"When your Mom is Lisa Rinna and looks like your sister!! You go girl!!" gushed a third one.
" Lois is giving you life right now!!!" quipped a fourth fan, referring to Lisa's mom who recently died from a stroke.
Lisa's "RHOBH" co-star, Kathy Hilton, dropped a series of red heart emojis.
Something New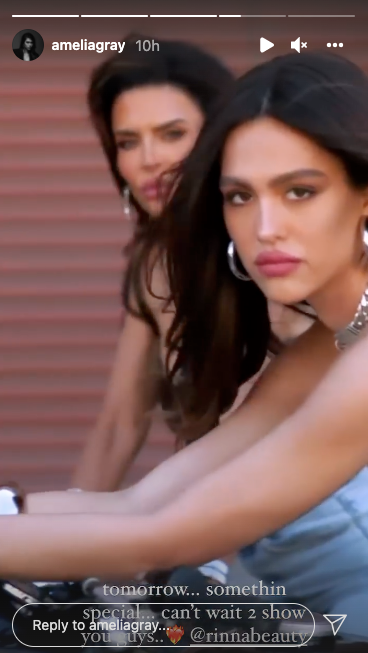 Amelia also posted a video to her Instagram Stories. This time, Lisa was riding the other motorcycle.
She also added a note: "tomorrow… somethin special… can't wait 2 show u guys.. ❤️‍🔥 @rinnabeauty."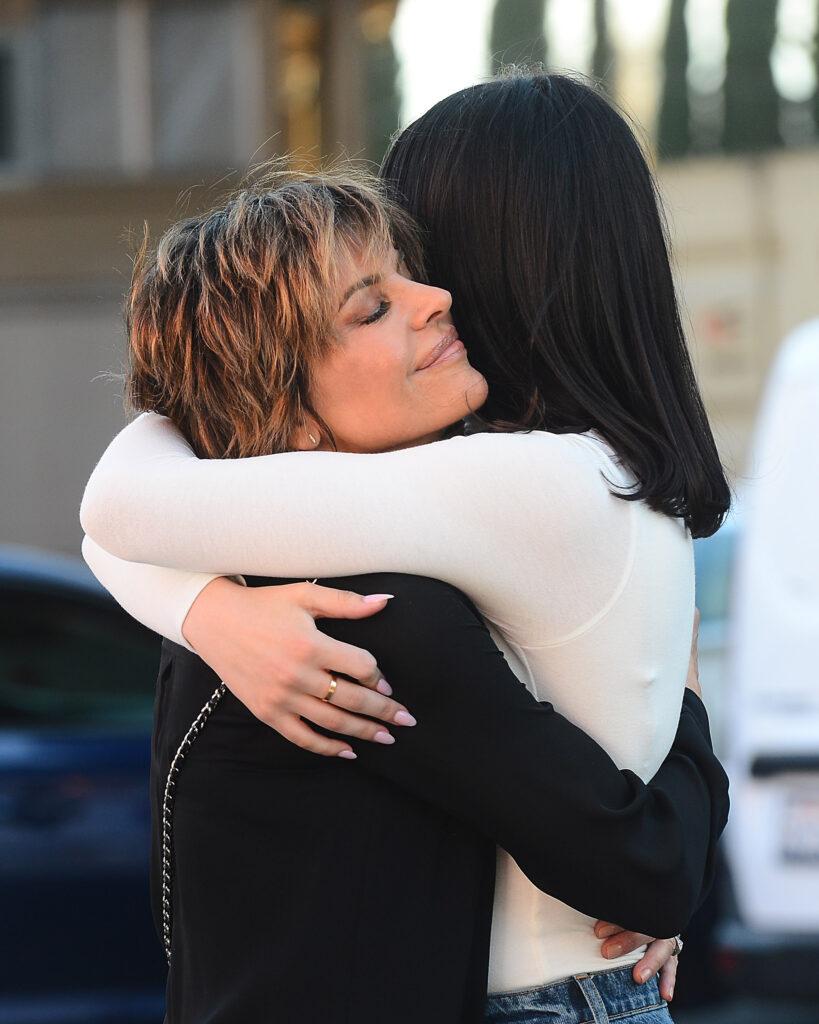 Lisa launched Rinna Beauty in August, but she has been planning for her cosmetics brand for years.
"It's been in the works a long, long time," she told Allure. "It was something that seemed like the perfect fit, [to] start a lip line. I first wanted to do it… I would say at least 10 years ago, maybe even more. I kept getting close to finding the right partner, the right cosmetic company to work with."