Melissa Gilbert has had a distinguished career in Hollywood. Having broken into the acting scene as a child actor, she rose to fame for starring in the western drama series "Little House on the Prairie" as Laura Ingalls Wilder for nine seasons.
She remained mostly in television roles garnering many acclaimed acting credits, which eventually earned her a star on the Hollywood Walk of Fame at 6429 Hollywood Blvd in 1985.
A few years later, she contested in "Dancing with Stars," – a hit series in which celebrities perform choreographed dance routines eventually judged by a panel of renowned ballroom experts.
Although her time on the show was entertaining, Gilbert faced some personal challenges because of pressure from her peers. Read on for more details on how she felt during her stint on the franchise.
Melissa Gilbert Felt Pressured To Appear Flawless
Appearing on a huge platform as "Dancing With The Stars" comes with its own brand of pressure. For instance, the participating celebrity features with their colleague from the industry and might want to look better to win some bragging rights.
Considering this, Gilbert admitted that featuring on the dance series made her get infatuated with maintaining physical perfection. She felt pressured to look her best which led to a bout of self-consciousness.
View this post on Instagram
"The pressure that I put on myself was to stay as young as I could for as long as I could and remain an ingénue as long as I could, which is impossible," the actress cum director told People.
As the show went on, she became more concerned with her appearance. She also worried about how her colleagues and the audience viewed her. The actress revealed that at the time, Botox, fillers, spray tan, hair extensions, big boobs, and other artificial enhancements were prominent in the entertainment scene, and almost everyone had done at least one.
Mellisa Gilbert's Partner Allegedly Used Swear Words On Her
During her stint on DWTS, Gilbert partnered with professional ballroom dancer Maksim Chmerkovskiy. She was a novice which made practicing and teaching her the dance routines very difficult for him.
Chmerkovskiy reportedly used swear words to voice his frustrations several times when Gilbert was not performing up to par. He also used other means to calm himself, like walking out of the rehearsal to blow off some steam.
"At one point, I decided it was hard for me to lie, and there are different forms of lying," recalled the ballroom dancer as per Today.
"And one of them is just being fake. And so, I can reach back, turn the mic off, walk out (of rehearsal), do something, whatever, come back in and go, 'OK, let's do it.' Or I can do it right there, to blow up some steam."
Mellisa Gilbert's Reaction To Maksim Chmerkovskiy Jibes
Chmerkovskiy later admitted that he regretted his actions but confided that there was nothing personal about it as it was a spur of the moment. For Gilbert, she did not just soak in the barbs whenever her dance partner went on a yelling spree.
View this post on Instagram
She said she responded tit for tat, which made dance practice much more intense than usual. However, the actress explained that learning new dance routines within a limited time could be very exhausting.
Unfortunately, the cameras captured lots of their tense moments, and she regretted acting in such a manner. In her defense, she acknowledged that things could go crazy when exhaustion sets in alongside working with a tight schedule. After her time on the show, Gilbert had a rethink on some decisions she made in the past.
Mellisa Gilbert Changed Her Mind
According to People, Gilbert divulged that the dancers on the hit series all looked dashing and had well-toned physiques. As a result, she wanted to look like that when it was her time to appear on the show. She had a bit of surgery to enhance her body and boost her image.
"The ballroom dancers, although elite athletes that I have tremendous respect for, are extraordinarily glamourous, gorgeous people, so on the show, it's reflected by that," she said.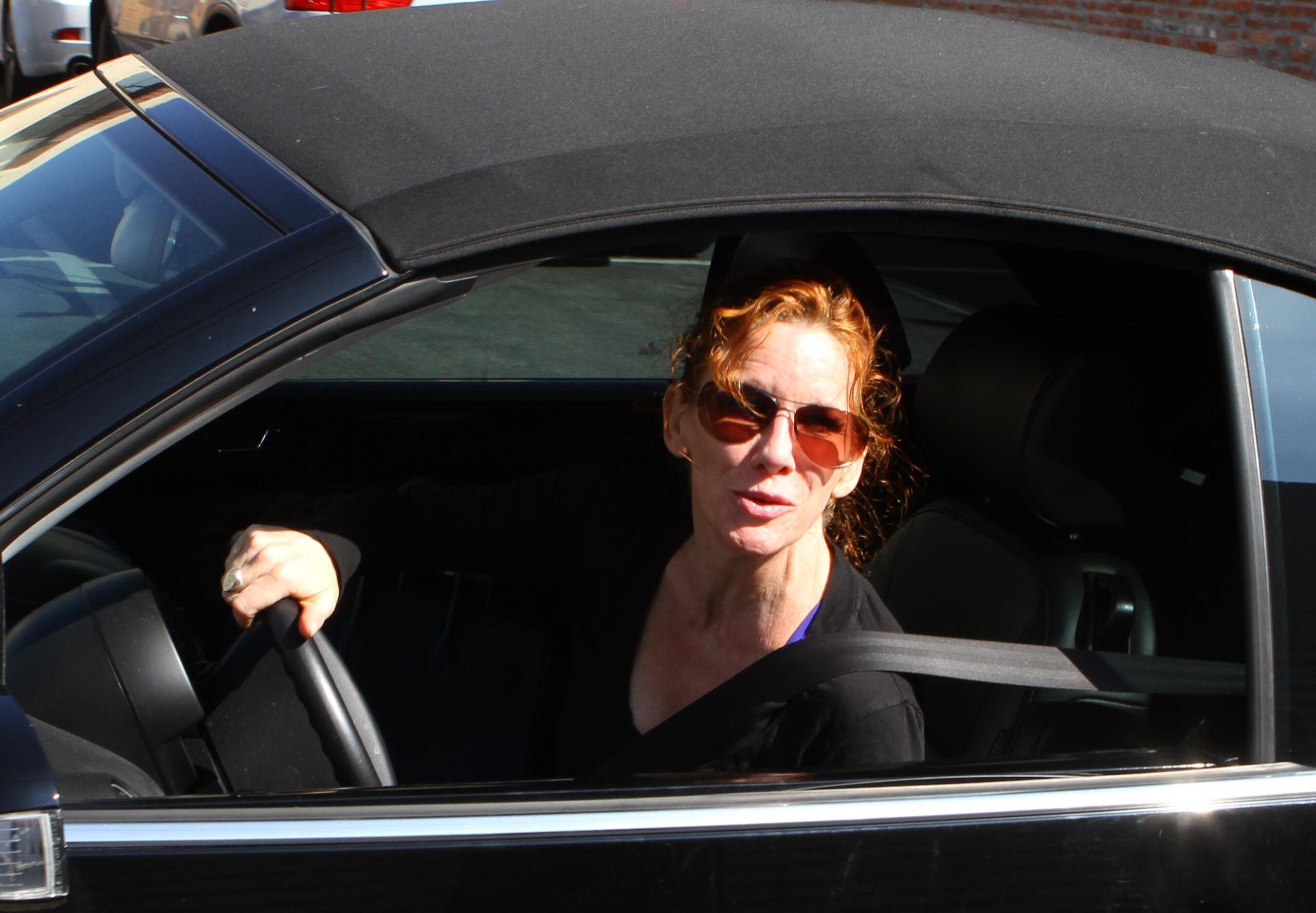 However, Gilbert later realized that consistently undergoing surgical procedures to battle life's natural aging process was not sustainable. Also, she got tired of feeling pressured to compete with her peers to maintain a similar level of beauty.
Once the show ended, she removed her breast implants, stopped going for enhancements to her face, and allowed nature to run its course.