Madonna reposts her sexy snaps!
The 63-year-old singer posted a series of ultra-revealing pictures on her Instagram today that left very little to the imagination. She wore less to no clothing while photographed inside a room. See them below.
Thanksgiving Treat
View this post on Instagram

Madonna was seen lounging in bed in her black underwear and fishnet stockings. The bra boasted an underwire structure and sheer cups, leaving her ample assets exposed. Although, she covered her nipples with a red heart emoji to adhere to Instagram's strict no-nudity policy. The "Queen of Pop" rocked a thong that allowed her to flaunt her perky buns. Meanwhile, her stockings stretched high up her midsection. Madonna completed her look with a pair of black stilettos with red soles.
Baring It All
View this post on Instagram

Madonna sported numerous accessories with her barely there attire, including several bracelets and a necklace with a diamond-encrusted cross pendant.
In some of the photos, the Grammy winner was spotted laying in bed naked, covering her body with only a white blanket. The most iconic shot, perhaps, was the one where Madonna posed under the bed with her legs out and spread apart. The view left many viewers in shock and awe.
Instagram's Reason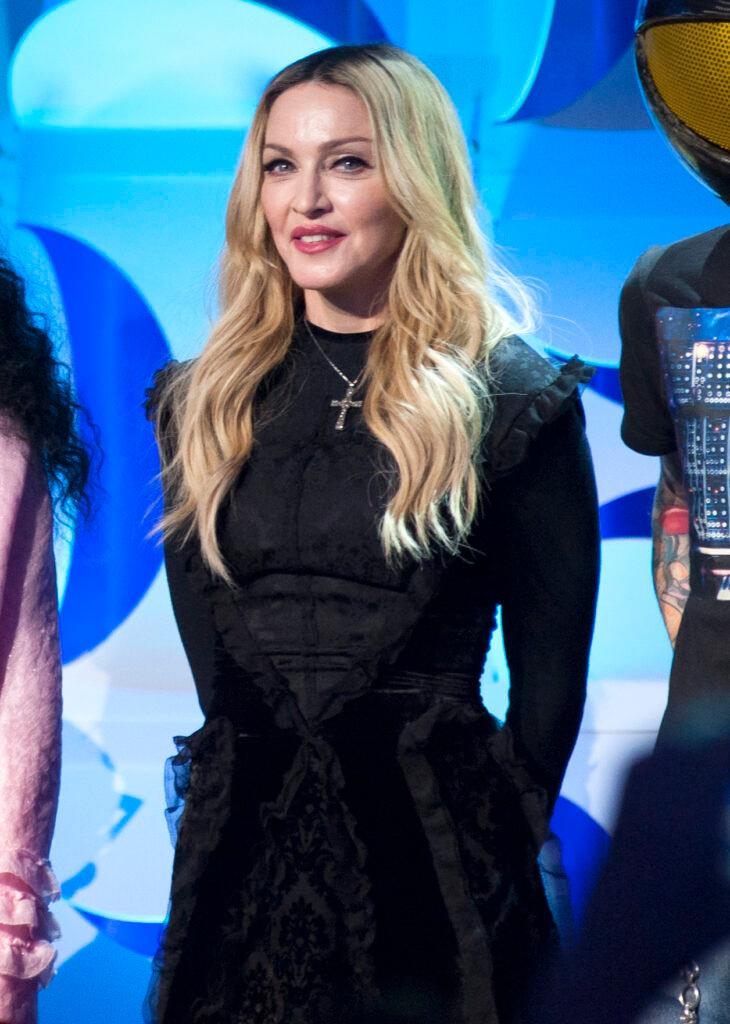 In the caption, Madonna explained why she reposted her pictures.
"I'm reposting photographs Instagram took down without warning or notification," she wrote.
According to the "Like A Virgin" hitmaker, Instagram told her management that her "nipple was exposed," which was the main reason for the deletion.
"It is still astounding to me that we live in a culture that allows every inch of a woman's body to be shown except a nipple. As if that is the only part of a woman's anatomy that could be sexualized," Madonna noted.
Taking A Stand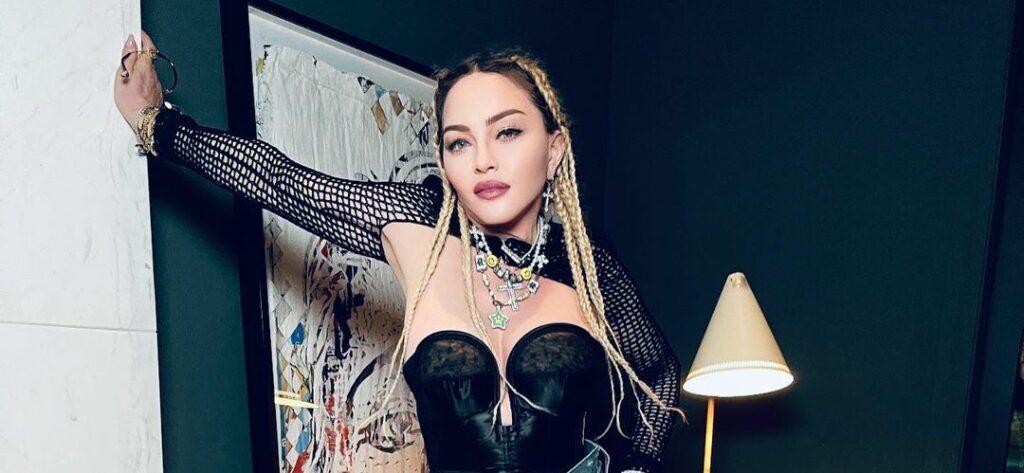 She continued, "The nipple that nourishes the baby! . Can't a mans nipple be experienced as erotic ??!! And what about a woman's a– which is never censored anywhere."
The singer added, "Giving thanks that I have managed to maintain my sanity through four decades of censorship…… sexism……ageism and misogyny. Perfectly timed with the lies we have been raised to believe about the pilgrims peacefully breaking bread with the Native American Indians when they landed on Plymouth Rock! God bless America 🇺🇸 ♥️❌ #artistsareheretodisturbthepeace."
Fans React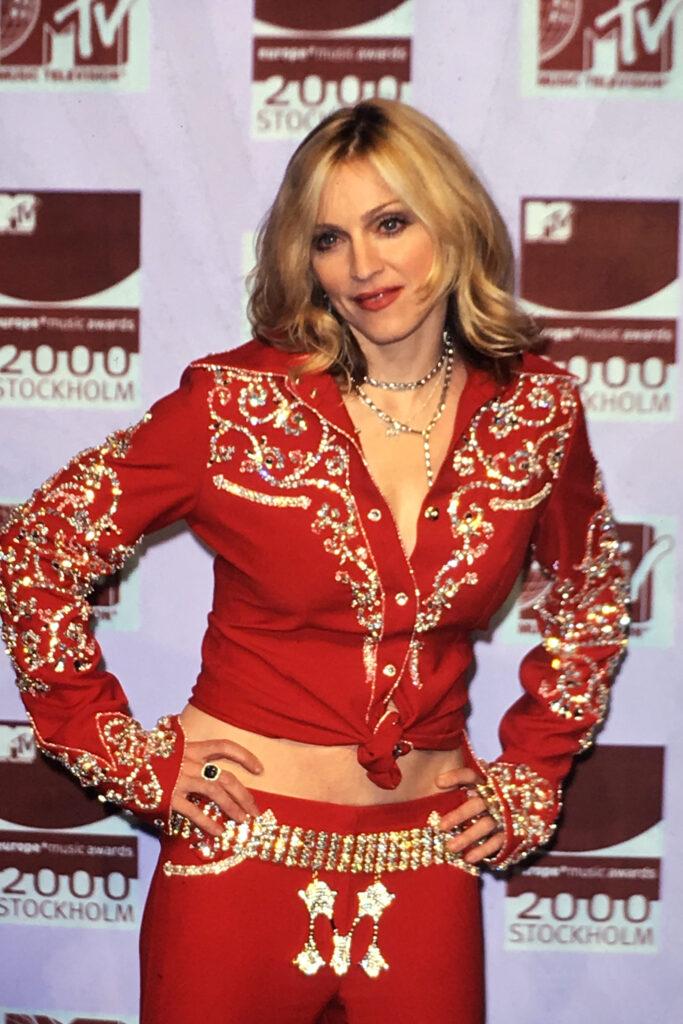 Some of Madonna's fans agreed with her sentiments as they dived into the comments section, sending her messages of praise. In just an hour, the post quickly racked up over 200,000 likes. It also received thousands of comments from followers within the same brief time span.
"EXACTLY WE SHOULD BE ABLE TO SHOW OUR BODIES!!!!" one wrote.
"Censorship or not still 🔥🔥" gushed an admirer.
"Wholeheartedly agree 👏🏾 Thankful for your outspoken, rebellious, courageous and compassionate art and voice that inspired me as an impoverished neglected gay boy who was encouraged to have no voice. For every detractor you have, you have even more of us who celebrate you and are thankful for you ❤️" added a third commenter.
"You have timeless nipples," quipped another.