American TV personality, Whitney Port, who recently experienced a miscarriage, shared an Instagram photo to appreciate her fans who showed love to her during these heartbreaking times.
"One day at a time," Port wrote in the caption. She also wrote about how she spent her day, including workouts, spending her day with the family she loves, and ending the day with meditation.
Several of her fans expressed how sad they felt about her loss in the comment section, while some wrote about their own miscarriage stories.
View this post on Instagram
Fans Share Their Miscarriage Stories Under Whitney Port's Post
As aforementioned, Whitney Port recently went through a miscarriage, which was devastating to herself and her fans.
In the Instagram post she shared, several of her fans took to the comment section to show their love and support and share their own relatable stories.
A fan wrote about how heartbreaking miscarriage generally is and how she lost 3 kids after her first birth. She revealed that she felt she couldn't give birth again after the losses.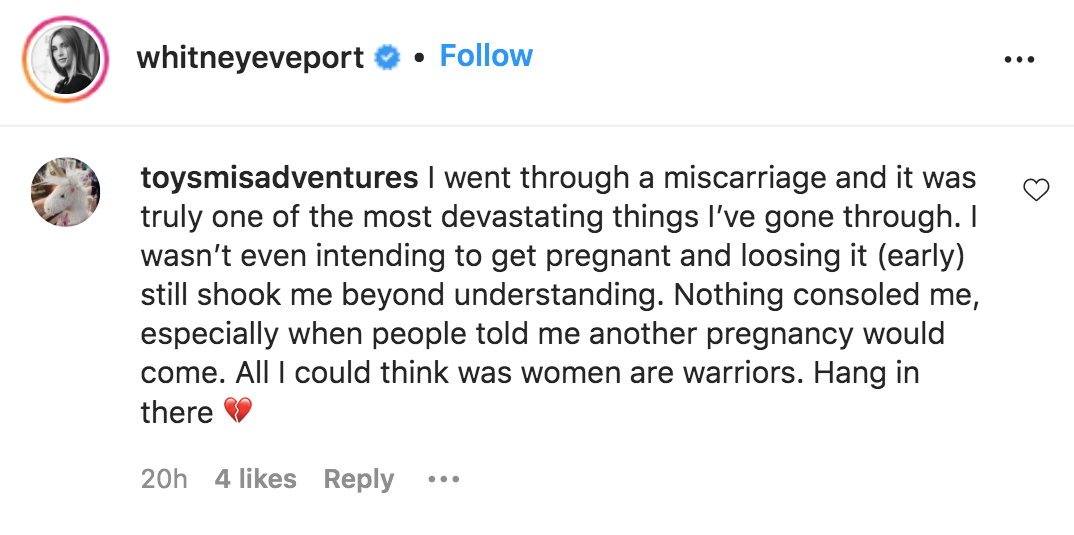 "I just had my third miscarriage in a row after having my son 17 months ago," a commenter wrote and added, "Hopefully, we can both have healthy pregnancies again in the near future."
Another fan wrote how each day was about taking it step by step. The fan went on to commend Port for spreading the word over social media.
One Instagram user expressed how her miscarriage experience was one of the most devastating things she had gone through while another person sent love to Port and the mothers who shared their stories.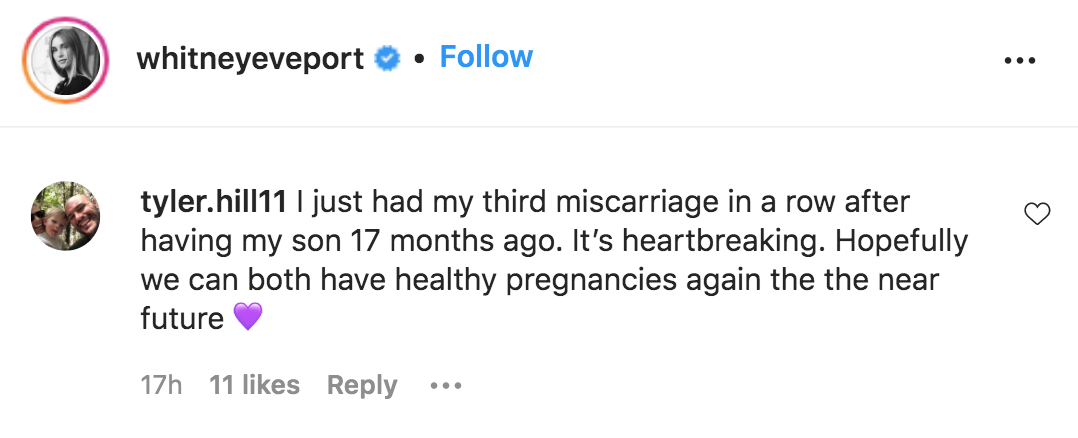 "The Hills" Star Predicted Her Miscarriage
Port and her husband, Tim Rosenman, have a son, Sonny Sanford, 4. They have both always wanted to increase the size of their family.
In a report by The Blast, more than a week ago, Port announced her pregnancy and expressed how joyous herself and her husband were. 
During the early stage of her pregnancy, she could tell whether it would be a healthy one or not. Unfortunately, it wasn't, though she hoped it would be. 
According to the mother-of-one, she described her pregnancy as unhealthy in a YouTube video she uploaded. This description was due to the stress and overwhelming feeling she had.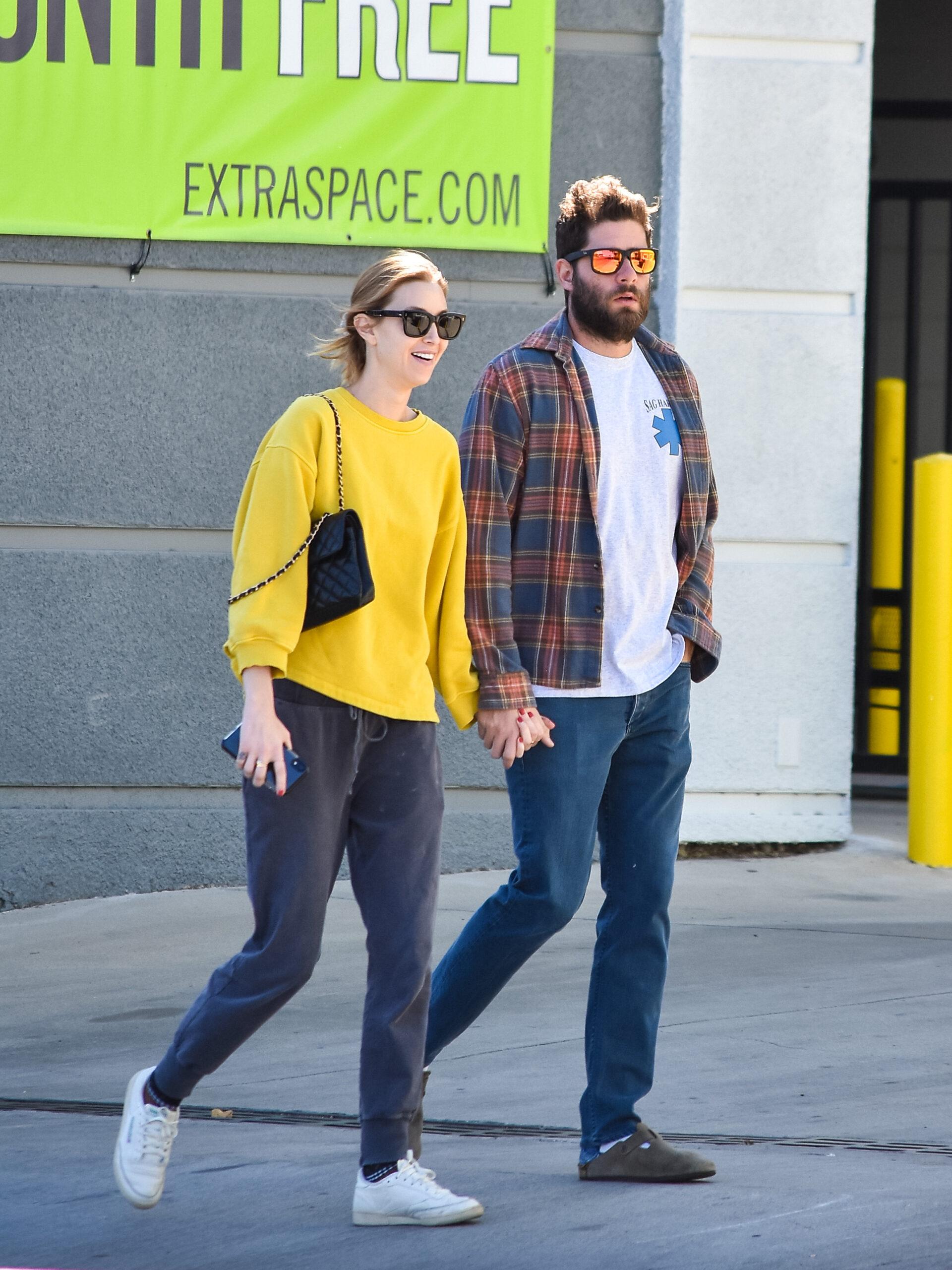 Several days after, she revealed, via her Instagram story, about her miscarriage. Port went back to her normal self post-miscarriage despite the unfortunate event without feeling as bad as she did during her pregnancy.
The Designer Talks About Pregnancy Struggles
After her most recent miscarriage, Port felt that not sharing her struggles with pregnancy was something she couldn't do. She believed that there were people out there who were going through the same ordeal.
Although the designer is no newbie to miscarriages as she has had three miscarriages already, she still felt hopeless after her loss.
Based on the report by the news outlet, Port expressed in her YouTube video how she felt like she had let her husband and son down by not conceiving.
Her fans showed how proud they were of her for not mourning alone and sharing her pregnancy struggles with the people she appreciates.