After the passing of long-term host Alex Trebek, "Jeopardy!" temporarily filled his shoes with not one but two people until the end of 2021.
Former contestant Ken Jennings and the actress Mayim Bialik were selected for host duties on the game show until further notice. The two have been guest hosts on the show and are really popular amongst its viewers.
"Jeopardy!" tweeted the announcement mid-September, and according to the tweet, the show was to be hosted by Bialik from September 20 to November 5.
After that, the busy pair could split hosting duties according to their schedules until the year ends. The two are successful figures in their different fields, but who is the richer host? Keep reading to find out.
Jennings And Bialik Are Co-Hosting' Jeopardy!' For Now
Over the past year, "Jeopardy!" hasn't had a shortage of guest hosts. The program's previous guests include Anderson Cooper and Dr. Sanjay Gupta from CNN, television personality and actor LeVar Burton, former champ Buzzy Cohen and several other people from news stations. They also had Bialik and Jennings on the show previously.
Every guest host never failed to mention that hosting wasn't as easy as Alex Trebek made it look. Jennings felt the same way, and in his interview with Newsweek, he said, "It's a very tricky job. The mechanics of hosting 'Jeopardy!' are daunting. There's a lot going on at once, and Alex made it all look so easy. But I can tell you firsthand; it's not easy."
Jennings talked about how intimidated he felt as the new guest host after Trebek's death. He said, "I was just terrified, and I think rightfully so," he continued. "I mean, Alex had just barely passed, and really no one else had hosted the show since 1974; like, literally, in my lifetime."
What Is Jennings' Net Worth?
According to Celebrity Net worth, Jennings has an estimated value of $4 million. The former show contestant is the highest-earning game show contestant ever.
He won $4,522,700 on "Jeopardy!" alone and a considerable amount of money on five different game shows. Jennings has the longest winning streak on "Jeopardy!" with 74 straight wins.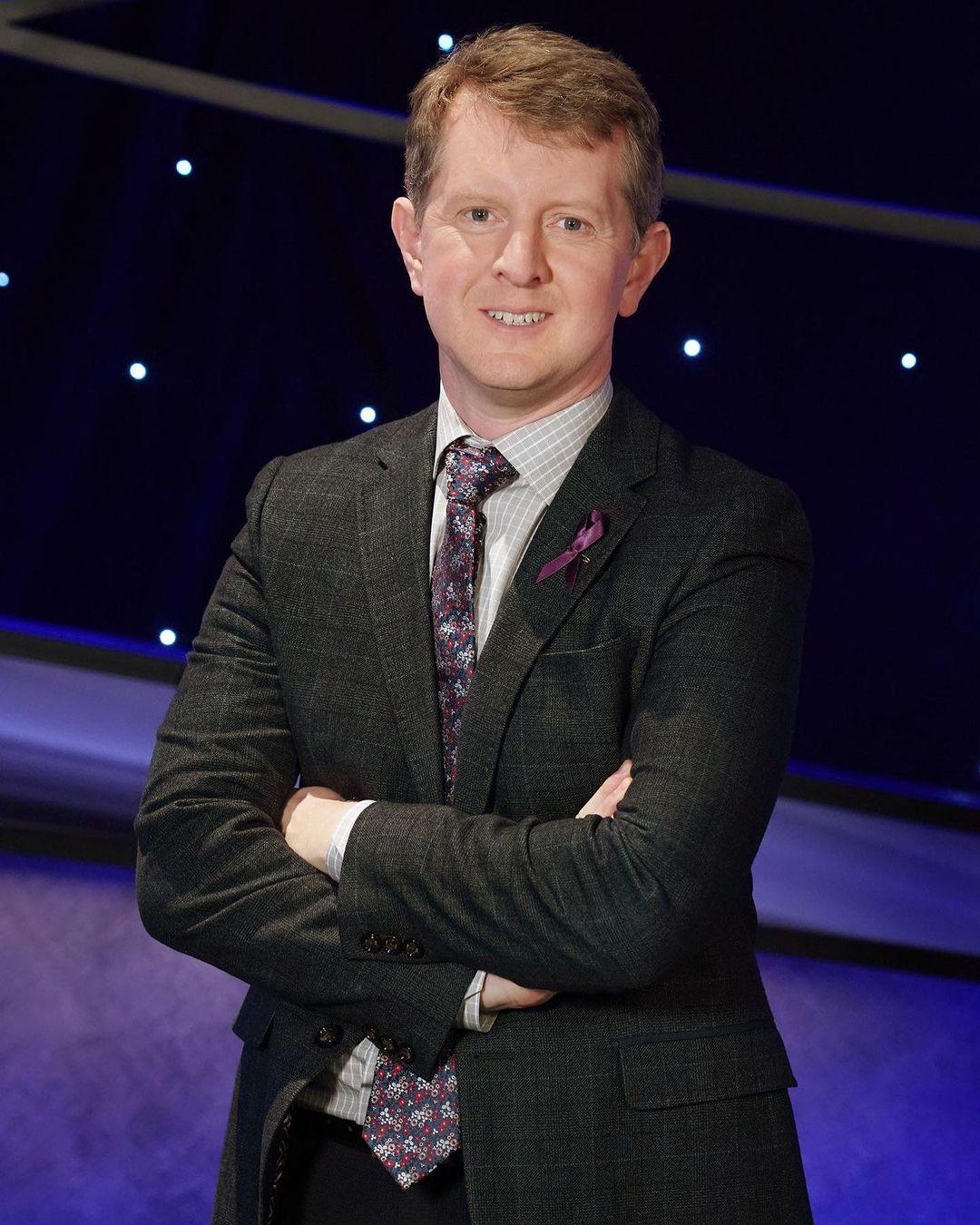 The game show invited Jennings back in 2014 and 2019 for its Battle of the Decades game, where he came second place and won $100,000. They also brought him in for the "Jeopardy!" All-Star Game in 2019, and he placed second again, earning a total of $100,000 out of his team's $300,000.
After beating James Holzhauer and Brad Rutter in the game show's "Greatest of All Time," the former software engineer bagged $1 million and became a book author.
In his book titled "Brainiac: Adventures in the Curious, Competitive, Compulsive World of Trivia Buffs," Jennings wrote about his success in "Jeopardy!" and America's trivia history. He also signed on as a consulting producer of the show in September 2020.
Mayim Bialik's Net Worth
Bialik is an American author, actress, and game show host. Per Celebrity Net Worth, the actress is worth a whopping $25 million.
She debuted as Blossom in the titular sitcom from 1991 to 1995, and between 2010-2019, she acted as Amy Farrah Fowler, a neuroscientist in the comedy sitcom "The Big Bang Theory."
Bialik was nominated four times for an Emmy award for Outstanding Supporting Actress in a Comedy Series for her role as Fowler. In 2015 and 2017, the actress won the Critics Choice Award for Best Supporting Actress in a Comedy Series.
The actress initially joined "The Big Bang Theory" cast because she was running out of health insurance and wanted to get her Screen Actors Guild insurance back by acting in a few episodes. She soon started earning $200,000 per episode of the series, which was later increased to $450,000 with the support of her co-stars.
Bialik hosts a podcast for mental health problems called "Breakdown" and has been on Fox's "Call Me Kat" since 2011.
Bialik Is Honored To Host 'Jeopardy!'
In an email to Today, Bialik wrote about how honored she was to have hosted "Jeopardy!" for as long as she did. The actress hosted the show for ten episodes this summer and described it as one of her favorite experiences.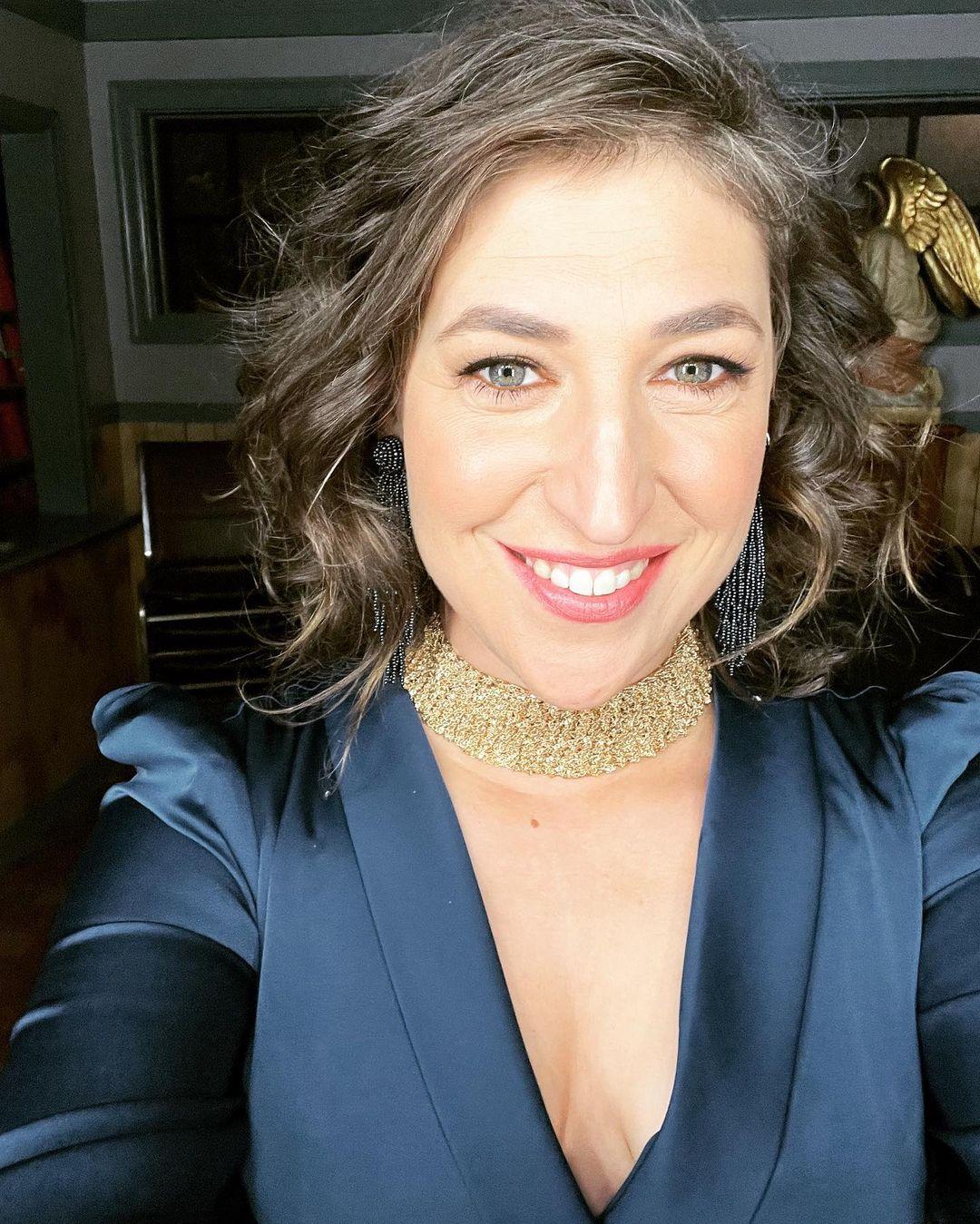 "It is an unbelievable honor to even be mentioned in the same sentence as 'Jeopardy!' and I'm especially honored to be able to represent women who love game shows and facts and all things geek — especially when they combine with something as entertaining as 'Jeopardy!'" the "Breakdown" host wrote.
About Trebek, Bialik wrote, "He really was the quintessential host," she wrote. "He was friendly but not too friendly; he was smart but not unapproachable. He had a warm smile and a great sense of humor, and he was incredibly professional."