Sometimes, no matter how hard one tries, it feels like something isn't working anymore. At one point, you're rejoicing over a major win, and at the other, you're too ready to get over it.
George Harrison was a member of one of the biggest rock bands in history named The Beatles. The lead guitarist left the group because he reportedly became fed up. And from the way things played out, he waited on that moment long before it came.
Like Messi's painful exit from Barcelona, one would think Harrison's exit from one of the biggest bands in the world would be revolutionary. It wasn't. It was just like any regular day.
His family was aware of his intentions, but Dhani Harrison, his son, never truly understood why he was unfazed to be out of the circle entirely.
George Harrison Didn't See The Point Of Staying On
In the Anthology Documentary of the Beatles Bible, the ex-Beatle admitted that he felt caged in the band. From the onset, Harrison wanted out of the band at the peak of their career with Beatlemania. Beatlemania originated in the '60s and was used to describe the intense fandom of The Beatles in that era.
View this post on Instagram
Harrison was tired of the Beatle-George reference and constantly said it weighed him down. Furthermore, in the documentary, he recalled an instance where the band was filmed in the middle of a heated argument.
Although no fists were exchanged, he was agitated and questioned why things happened the way they did? In a way, this heightened his paranoia.
He felt trapped in a box and hated being seen from a particular perspective. At one point, he concluded he'd be way happier on his own and not in the position he found himself at the time.
Dhani Was Asked To See The Documentary Before Its Release
During an interview with Esquire, Dhani said that Peter Jackson reached out to him to see a documentary about The Beatles. It was called "Get Back."
According to him, Jackson wanted him to watch the documentary and tell him if there's any part about his father he wouldn't want to be shown.
So he flew to New Zealand and arrived when the lockdown was in effect. By a stroke of luck, he was able to make it just in time.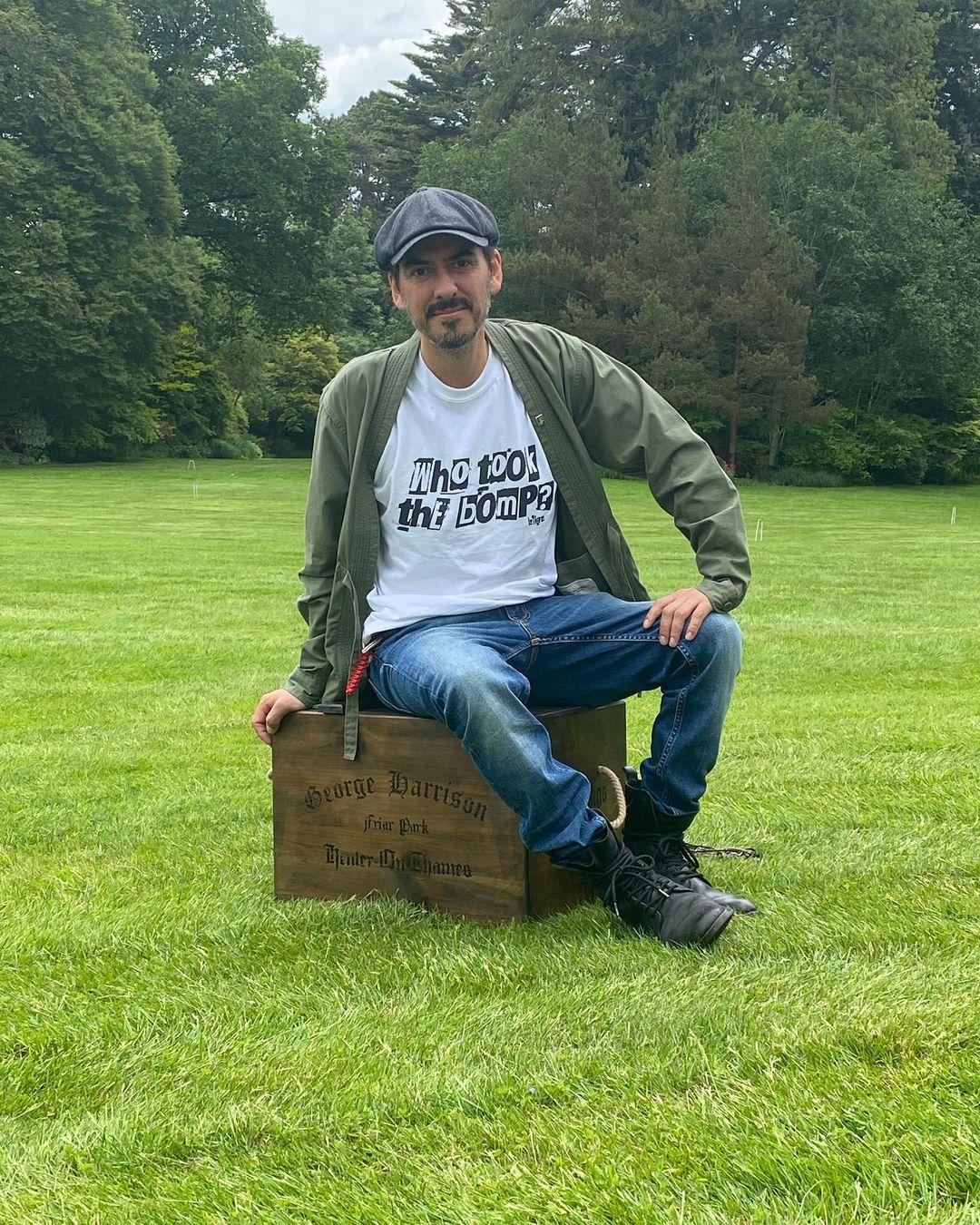 Dhani revealed he was given a reel of his dad's footage and had one night to watch it all. He admitted he had nothing to remove or be uncomfortable with and acknowledged Jackson as a good guy for his courteousness.
So Dhani approving it was a good sign since the musician would never let anything negative taint his father's legacy. It's safe to say the Harrison family wouldn't be offended by the "Get Back" documentary.
Dhani Understood His Father's Frustration
There are perks of being the child of one of the world's most famous celebrities. And for Dhani, having a firsthand view of the "Get Back" documentary was one of them.
He got to see more of his father's last days with the band and had more insight into why he acted the way he did.
He saw the moment his dad showed the team a song he wrote, how they all snubbed it and rated it low. It was called "All Things Must Pass." It would have become another team smash record if they had taken a chance, but they didn't.
Luckily, it became one of Harrison's albums when he went solo and one of the fastest ex-Beatle albums to reach No.1 on the charts.
Harrison was also at constant loggerheads with Paul, his fellow guitarist. After one of their arguments, He stated he was done, went to have lunch, and that was about it. At that point, Dhani truly understood why his dad was eager to leave.
Who Is Dhani Harrison?
On August 1, 1978, Dhani Harrison was born to George and Olivia Harrison. He is a British composer, songwriter, and musician. He attended Brown University, where he earned a Bachelor's degree in Industrial Design and Physics.
Like his father, George, he debuted as a professional musician in 2001. In November of the same year, he completed his father's unfinished album, "Brainwashed," with the assistance of Jeff Lyne.
The following year, Dhani founded his band, called Thenewno2, and together, they performed at various headline events, including Coachella. Plus, Spin Magazine rated them as one of the best performers in the festival.
In 2019, the live version of his debut solo album, "IN/PARALIVE," was recorded at Henson Studios in Los Angeles for the film's debut. Rolling Stone classified Harrison's latest single, "Motorways (Erase It)," as a hypnotic track with a powerful groove. He is certainly keeping his father's legacy alive.